Mars Hill Church in 'Early Stages' of Planting in Spokane, Wash.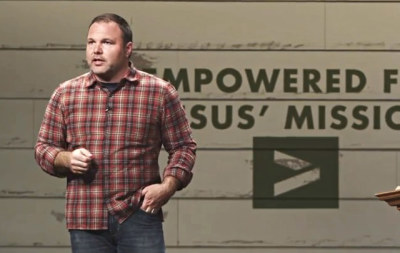 Seattle-based Mars Hill Church officials says reports that a satellite campus will launch anytime soon in Spokane are "a bit premature," despite local news coverage suggesting the contrary.
"While Spokane is on our radar for a future church plant, we are very much in the early stages and we don't have any additional details to share," Justin Dean, a spokesperson for Mars Hill Church told The Christian Post in an email.
Earlier this week, The Spokesman-Review reported that the Mark Driscoll's church was well on its way to opening a 16th campus in Spokane, four hours aways away from its headquarters.
Miles Rohde, who has been tapped to head the Spokane plant, said that new site would be part of an effort to reach Spokane's younger demographic.
"We just want people to meet Jesus. Spokane is getting younger, with lots of college kids coming and raising their families there," said Rohde. "We have a message of the Gospel we want to communicate and we have an amazing lead pastor in Mark Driscoll and the message he's able to convey biblically, and we want to share that in Spokane."
The Mars Hill church plant would be joining the over 500 churches already existing in the Spokane area.
"Church saturation does not equate to Gospel saturation," Rohde said. "There are disciples to be made, people who have not yet heard and responded to the Gospel of Jesus Christ. We look forward to being a part of what God is already doing in Spokane."
Mars Hill officials would like their new church to be located in downtown Spokane and recently offered to buy a church, whose low-income and homeless congregants have struggled to financially support the church. Rohde did not indicate that the church would target the church's same audience but mentioned that he hoped the church could partner with other organizations serving them.
"They've approached us, we've discussed it as a congregation and we're doing dialogue now," said Rob Bryceson, pastor of First Covenant Church told the Statesman Review. "The talks are proceeding very well."
Services at Mars Hill eastern-most location could begin as soon as 2015, reported The Spokesman-Review.