Martin Freeman Producing 'Paradise Lost' TV Show About Satan's Epic War With God, Fall of Adam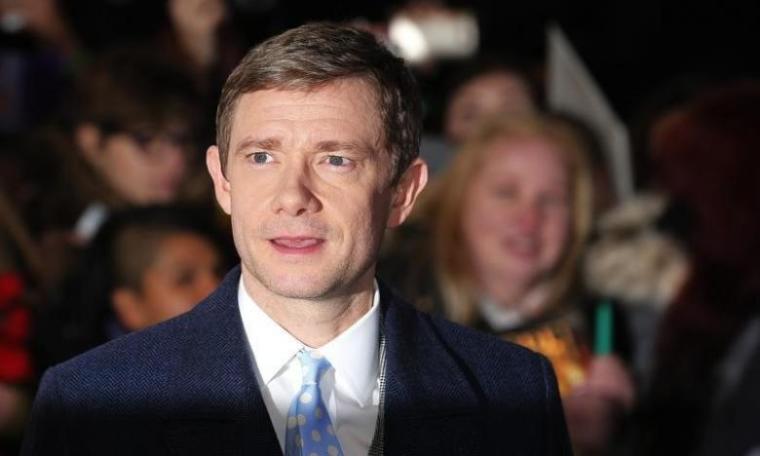 Actor Martin Freeman, famous for movies such as "The Hobbit," and British T.V. show "Sherlock," has reportedly been signed on to produce a T.V. version of John Milton's epic poem Paradise Lost.
"Paradise Lost is epic, exciting and surprisingly modern. And maybe the first time the devil gets all the best tunes," Freeman said, as reported by Variety.
Fellow producer Laurence Bowen said that Paradise Lost "is like a biblical 'Game of Thrones' transporting the reader into an internecine world of political intrigue and incredible violence."
"At stake? The future of mankind. There's never been a better time for big, original, bold drama series and Martin and I both feel incredibly inspired by the material," he said.
Paradise Lost was written by English poet John Milton in the 17th century, and largely follows the expulsion of Satan from Heaven and his war against God.
The poem also chronicles Adam and Eve's temptation and fall in the Garden of Eden, as well as visions of Old Testament events leading up to the life of Jesus Christ.
As BBC Culture described the poem, "Its dozen sections are an ambitious attempt to comprehend the loss of paradise — from the perspectives of the fallen angel Satan and of man, fallen from grace. Even to readers in a secular age, the poem is a powerful meditation on rebellion, longing and the desire for redemption."
Paradise Lost has sparked debate and controversy throughout the centuries for its arguably sympathetic portrayal of Satan, both in and outside Christian circles, though Milton has argued that he was trying to "justify the ways of God to men" instead.
Variety noted that there are no actors yet attached to the project, and so far no start date for production, though Oscar award-winning effect house Framestore will be involved.
Freeman has starred in other projects concerning faith, such as the 2009 comedy film "Nativity."
Speaking back then in an interview with Inspire Magazine, Freeman said there is a good reason why the Nativity story, which is about the events surrounding the birth of Jesus, is "the greatest story ever told."
"It's a really genuinely good story. Whether you believe in the ramifications of it or not, I think it's a beautiful story with a really beautiful start — the idea that the most humble is the most exalted. That's not a bad idea for me," the actor said at the time.
Reflecting on what inspires him about Christ, Freeman said:
"What the flip was Jesus if he wasn't an underdog, born in a bleedin' manger, you know what I mean? I've always loved the story because of that. Because whether you believe or not, that is a more succinct lesson about how we should be looking at the world than anything else."
"The trouble is we stop looking at the world like that when we take it out of that context. We don't then look at a homeless person and think 'what can I do for you?' We think he must deserve it in some way. It's hard to take out those parallels from something specific and put them into the wider world."