Mary Mary Singer Tina Campbell Addresses 'Crazy, Violent' Behavior on Reality TV Series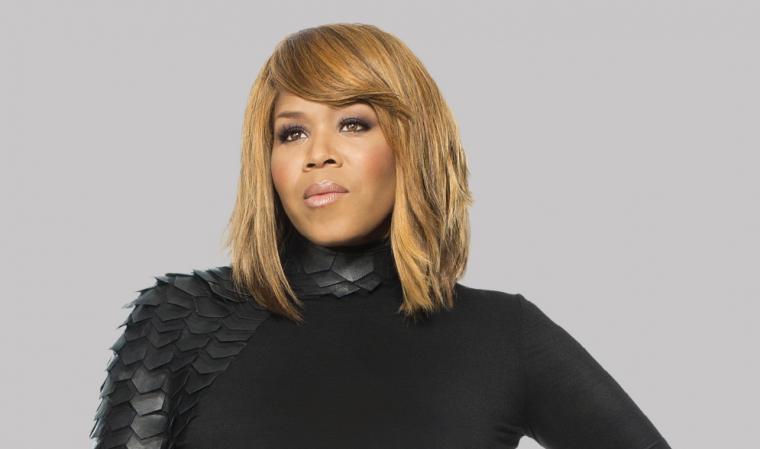 Gospel singer and "Mary Mary" reality television star Tina Campbell recently acknowledged her ability to overcome marital problems, including her own "crazy" and "violent" behavior.
A recent episode of "Mary Mary" revealed that Campbell had riddled husband Teddy Campbell's car with bullets in a fit of anger over his multiple extra-marital affairs. Days after the footage aired, Campbell addressed her behavior during her marital woes. The singer, who is one half of the Gospel duo Mary Mary along with her sister Erica, spoke with New York Gospel radio station WLIB about "angry," "crazy" and "violent" reactions before turning to God for direction on her marriage.
"What men think is impossible, with God, all things are possible," Tina explained. "My situation was busted, every other week I finding about someone else - that was devastating. I can sit here and smile because I just want to be happy because it's a choice. I did mad, I did frustrated, I did angry, I did bitter, I did crazy, I did violent, I did all of that, and I remained miserable. But when I turned to God and made a conscious effort to pursue forgiving and letting go, that's where I found my hope."
Later on, the gospel music star offered an apology for past grievances against other people around her.
"I was just ignorant, just talking to people all mean, inconsiderate, [and] just unkind – that is not reflecting God's love," the singer said through tears during the videotaped interview.
"You never know what kind of loads people are carrying and you're supposed to be a person of God and you laughing at somebody…" Campbell continued. "We discriminate, we act funny, we elevate – I was ignorant like that and I take full on ownership of what I did and to everyone, I'm sorry, I did not reflect God's love."
Meanwhile, Campbell's emotional outburst and the destruction of her husband's car left many "Mary Mary" fans shocked this week. The damages to Terry Campbell's car due to the bullet holes was featured in a trailer for season four of the WE tv series.
"We had some days that were really bad, and the car is a clear indication of a very bad day," Terry Campbell narrates during the clip. "It was my car and she thought I could have been riding around town with another woman in the car, which wasn't the case. My wife, in her pain, wanted to hurt me."
Watch Campbell's interview with WLIB here.