Maryland Episcopal Bishop Heather Cook Indicted for Deadly Hit-And-Run, Facing More Charges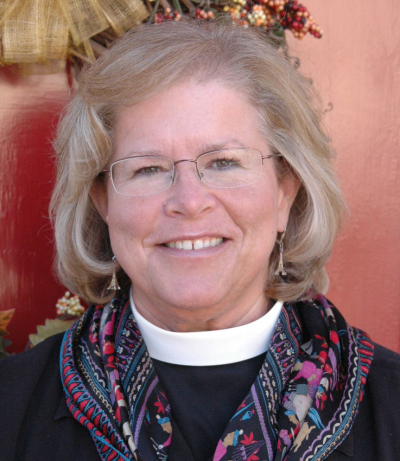 A Maryland Episcopal Bishop Suffragan has been indicted by a grand jury on 13 counts stemming from a fatal hit-and-run accident from late last year.
Bishop Suffragan Heather Cook was indicted last week by a Baltimore-based grand jury, which alleges that the clergy fatally struck a bicyclist with her car last December.
Since facing charges of hit-and-run, new charges have been added to the indictment, according to Mary Frances Schjonberg of Episcopal News Service.
"The new charges include driving while under the influence of alcohol per se …, driving under the impairment of alcohol, texting while driving, reckless driving and negligent driving," reported Schjonberg.
"The original criminal charges included manslaughter by vehicle, criminal negligent manslaughter by vehicle, homicide by driving a motor vehicle while under the influence of alcohol per se and homicide by driving a motor vehicle while impaired by alcohol."
Elected as the first female bishop of the Episcopal Church of Maryland last May, Cook was allegedly involved in a hit-and-run accident that killed 41-year-old Thomas Palermo.
Rather than stopping to help the injured father of two, she allegedly fled the scene and only returned after other bicyclists chased her down.
One witness explained to the Associated Press that he had arrived right after the accident and found the accused to be uncooperative.
"The windshield was completely smashed in, with a hole on the passenger side, and from the damage of the car, there was no doubt in my mind that was the car," said the witness to the AP.
"I asked the lady who was driving, 'Are you all right?' Then the light turned green, she said 'Yes,' and she left."
Last month, Cook was charged with several crimes including driving under the influence and was placed in the Baltimore City Detention Center.
Cook posted a $2.5 million bail not long after being placed at the center, her lawyer toldnThe Christian Post in an earlier interview about her next steps after being released.
"She has been released. She's going directly to an inpatient alcohol treatment facility and she will not be driving pending trial," said Jose A. Molina, Cook's lawyer to CP.
For its part, Episcopal Church officials have taken action against Cook, including having a Standing Committee that has asked her to resign.
"Title IV Disciplinary Process [were] begun by the Episcopal Church and Office of the Presiding
Bishop [in January]," noted the Diocese of Maryland.