Mass Rape Epidemic of Women, Girls and Teenage Boys Inside France Refugee Camp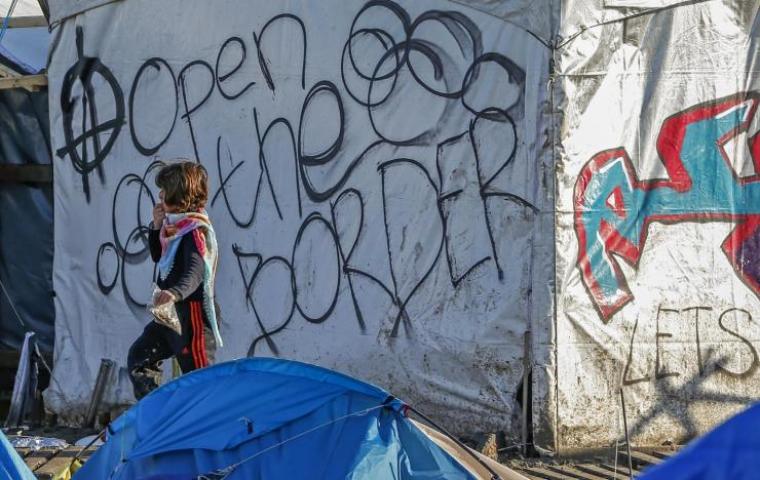 A mass rape epidemic is taking place inside the Dunkirk refugee camp in Northern France, reports have said, targeting women and children, with the former choosing to wear adult diapers over going to the toilet at night.
A mass rape epidemic is taking place inside the Dunkirk refugee camp in Northern France where women and children are being assaulted by sex traffickers, according to reports.
The Guardian reports that accounts from volunteers, medics, refugees and other officials have exposed how women and children are forced to have sex by traffickers in return for provisions and an offer of passage to the U.K.
Dunkirk, which holds up to 2,000 refugees, including an estimated 100 unaccompanied minors, is a site of "inadequate security and atrocious living conditions," the Dunkirk Legal Support Team explained.
"Sexual assault, violence and rape are all far too common. Minors are assaulted and women are raped and forced to pay for smuggling with their bodies," a volunteer coordinator said.
"Although the showers are meant to be locked at night, particularly dangerous individuals in the camp have keys and are able to take the women to the showers in the night to force themselves on them. This has happened to women I know very well."
The coordinator said that one of the most requested products for women in the camp are adult diapers.
"Women are too scared to go to the toilets in the night. None of the locks in the women's toilets in the camp work," she added.
Minors have been attacked on multiple occasions, she revealed:
"A 12-year-old girl was groomed in the camp by a man well over twice her age. When she no longer wanted to speak with him because his behavior toward her had become so obscene, he threatened her. A 13-year-old boy ended up returning to his home country having been raped in the camp."
Other workers have pointed out that women and children that are unaccompanied are seen as especially vulnerable in the eyes of traffickers.
The Dunkirk Legal Support Team has taken action against the U.K.'s Home Office for choosing to help only the minors from the Calais refugee camp that closed last October, but ignoring the children in Dunkirk.
"We have done all that we can to draw the plight of the Dunkirk children to the attention of the U.K. government and implored them to act to honor the pledges made," said Georgia Feilding of the Dunkirk Legal Support Team.
"We now have no other choice but to turn to the high court to challenge their failure to protect these most vulnerable of children and provide them with a safe route and sanctuary in the U.K."
The Refugee Rights Data Project and other organizations have found that refugee camps across Europe have been very dangerous for women and children, who face rape, forced prostitution, forced marriage, and trafficking.
"[The report] exposes a critical absence of adequate medical and psychosocial support for survivors of sexual and gender-based violence, and highlights the need for dedicated 'safe spaces' within all camps," Marta Welander, RRDP director, told Al Jazeera of another report on the abuses in January.
"It is entirely unacceptable that Europe is failing to provide adequate protection and meet minimum standards for vulnerable women and girls."