Max Lucado, Miles McPherson to Speak at NRB Convention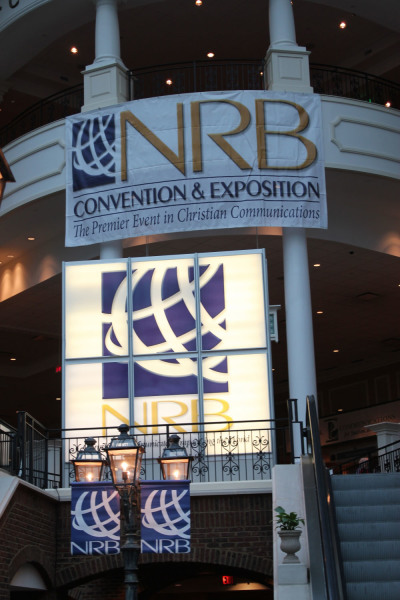 NASHVILLE – Some of the most well-known Christian authors and leaders are attending the National Religious Broadcasters Convention & Exposition in Nashville, Tenn – including Max Lucado, Will Graham, Joni Eareckson Tada, and Miles McPherson – that kicks off Saturday.
The annual NRB convention brings together thousands of the nation's most acclaimed Christian minds to brainstorm over the future of Christianity in the world dominated by media technologies.
"We believe this year begins an exciting new phase as we provide deeper and richer training, education and inspirational content during the four days of the convention," Dave Keith, NRB's vice president of conventions, told The Christian Post.
The attendance this year is on a sharp rise – the hotel room block is up 15 percent in comparison with 2011, and 35 percent over 2010 numbers, Keith noted.
"We anticipate building on the attendance growth of last year," Keith said. "We have added a number of new program elements and value for attendees this year. Some of those include the TFWM Training Pavilion; more keynotes with some amazing speakers that don't fit the normal NRB line-up; and a number of other venues that focus on intentional networking and exchange of innovative solutions for today's ministry leaders."
For nearly 68 years, NRB – the world's largest Christian communications event – has been providing a forum for Christian leaders, including producers, authors, musicians, and pastors, to attend educational sessions about radio and television broadcasting, visual media, church media, the Internet, as well as leadership.
.
Michael Hyatt, chairman of Thomas Nelson Publishers, will start off the event Saturday morning with speeches about the role of media in spreading the Gospel.
NRB President and CEO Frank Wright said in a statement, "2012 is filled with incredible opportunity and hope for the spread of the Gospel of Jesus Christ. To take advantage of the historic possibilities before us we must do all we can to enhance operational efficiency and effectiveness."
Besides prominent speakers and attendees, the NRB convention will also feature nearly 300 companies with vendor booths, offering an active marketplace of tools and services to expand and enhance ministries.
(Photo: The Christian Post / Anna Charles)
3 photo slide
(Photo: The Christian Post / Anna Charles)
(Photo: The Christian Post / Anna Charles)