McDonald's Inspiration Celebration Gospel Tour 2014: Stars Unite to 'Give Back,' Host Erica Campbell Recounts Humble Beginnings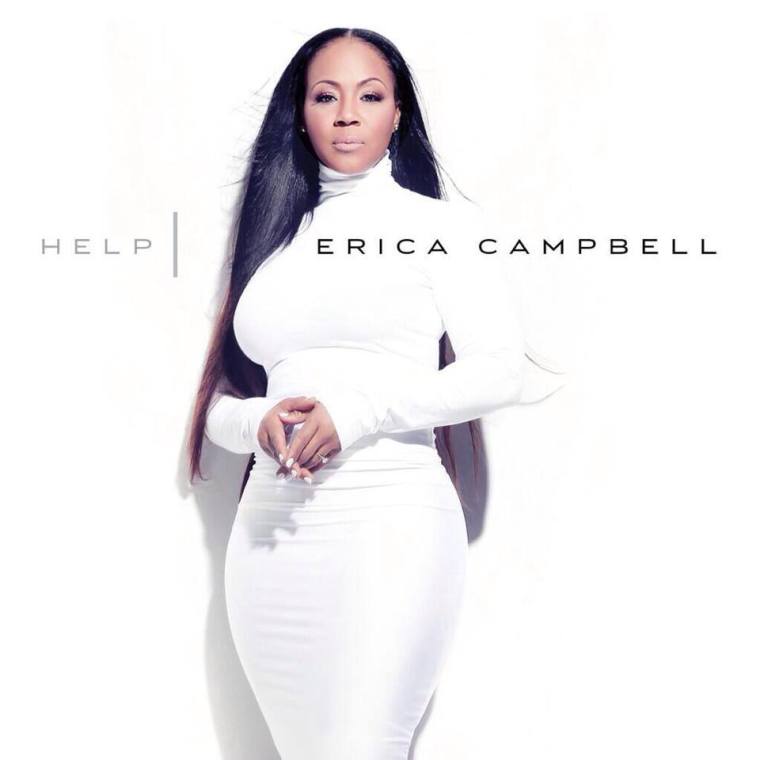 The McDonald's Inspiration Celebration Gospel Tour is set to kick off in Philadelphia later this month and the event, which supports Ronald McDonald House Charities (RMHC), will see a number of talented acts uniting to foster the notion of giving back to the community.
This year stars including three-time 2014 Stellar Award-winners Anthony Brown & Group TherAPy, hip-hop sensation Uncle Reece, organist Moses Tyson, Jr., Kurt Carr & The Kurt Carr Singers and the Mississippi Mass Choir are set to hit the stage to sing praise and uplift communities across 12 cities.
Erica Campbell, one half of Grammy award-winning gospel duo Mary Mary, will also perform in addition to hosting the event alongside comedian Jonathan Slocumb.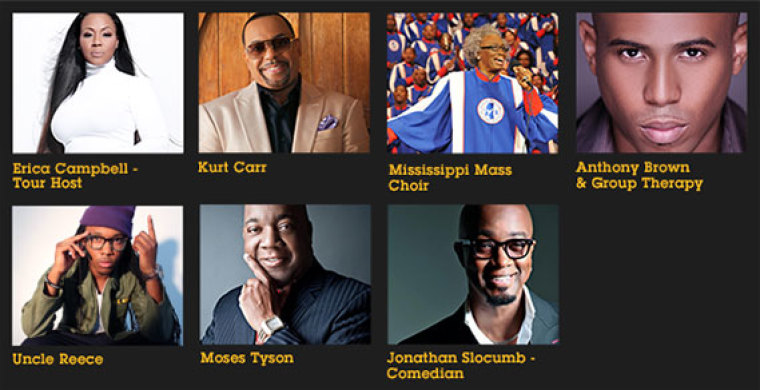 The McDonald's Inspiration Celebration Gospel Tour is a free summer concert series which focuses on the importance of giving back by raising money for RMHC.
For 40 years, the organization has provided resources like housing to millions of families of sick children around the world to help eliminate the financial strain that often comes with caring for a sick child.
Hoyett Owens, executive producer of the tour since 2013, applauded McDonald's for getting behind the event and for being "deeply rooted in the community."
Last year the tour, which Owens says is an "experience for the whole family," raised a record more than $83,000.
"God loves a cheerful giver," Owens told The Christian Post, quoting Bible verse 1 Corinthians 9:7
"Its a wonderful blessing to produce the McDonald's Inspiration Celebration Gospel Tour which features the top gospel artists in the country at no charge to the community," he continued. "One thing I love most about this tour is that it helps so many people. It's another extension of McDonald's being deeply rooted in the community."
Campbell, who along with Brown visited sick kids at Atlanta's Ronald McDonald House (Gatewood) last week, revealed that she is "honored" to be a part of McDonald's' eighth annual tour.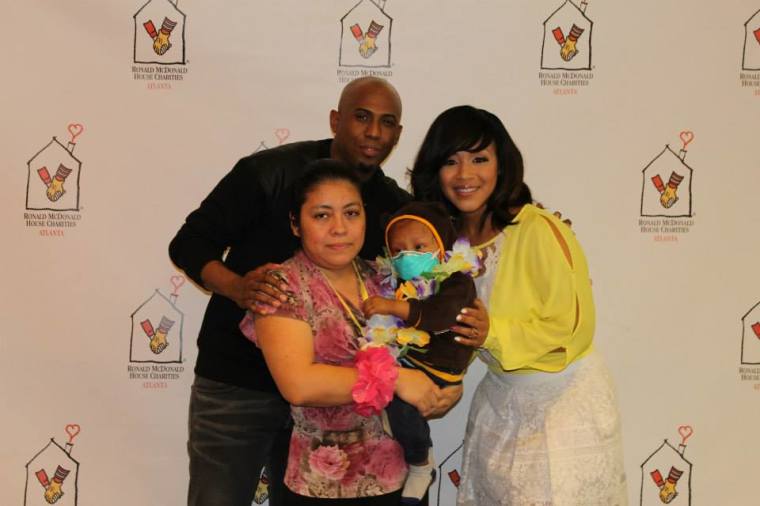 The "Help" singer expressed her delight in being able to use her musical talents to give back to the community, particularly because she came from humble beginnings.
"It can really bring me to tears because I know what its like to go through and feel lost and I know what music did for me," Campbell told CP.
"I remember being in college with absolutely no money. I was in hair school even though I knew I was supposed to sing I was like 'well you know you've got to finance the dream' [so] I'm in hair school I have no money, I have no gas in my car. Im scraping around my car to see if I have 35 cents for a 35 cent hamburger from McDonald's that was across the street from my college and I would listen to 'Stand' by Donnie McClurkin," she said. "And so when people share with me that something that I sang was able to help them through that point ... oh God it's just so beautiful it makes it worth it."
Last week Campbell and Brown spent several hours connecting with grief-stricken families and raising spirits at Ronald McDonald House (Gatewood). There they signed CDs and offered words of encouragement ahead of the 2014 McDonald's Inspiration Celebration Gospel Tour.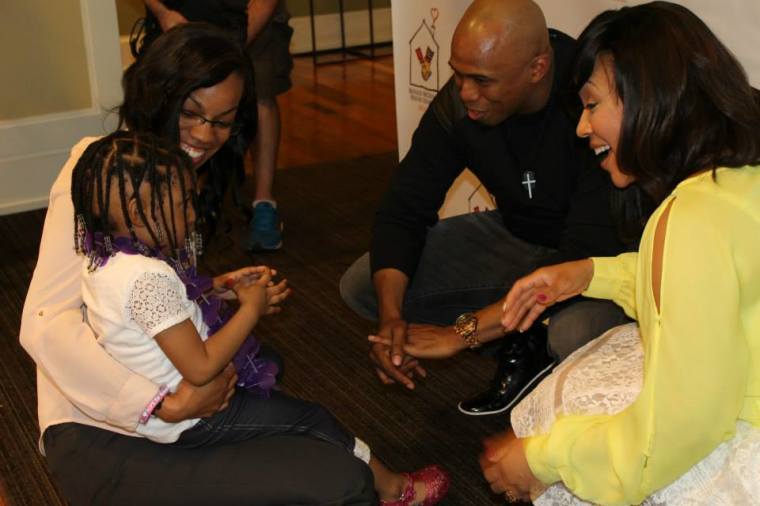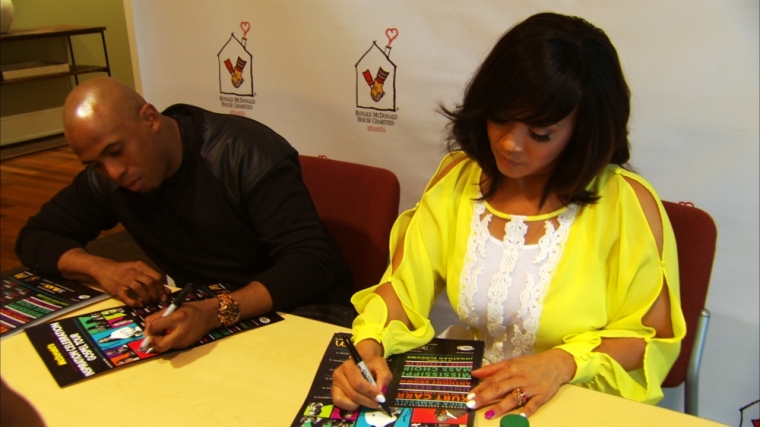 "I thought the tour was going to be a great opportunity to take what God has given me musically and share it with as many people as possible," Brown said at Gatewood House.
"To be here today at the Ronald McDonald House, it just makes me feel like this is the real reason that you get the platform. When you sing ... you're supposed to reach other people so this is perfect for me," Campbell said.
The singer and wife of music producer Warryn Campbell makes it a priority to also teach their three children Krista Nicole, 9, Warryn Campbell III, 4 and Zaya Monique, 2, about giving back and gratitude.
"I know that my children are blessed, they didnt grow up like I did ... on welfare in a two bedroom apartment with nine kids you know. [My] mom had a big heart and I had an aunt who was battling drugs ... she took in her 3 kids so it was 12 kids in a 2-bedroom apartment," Campbell recounted.
"I tell [Krista] about that ... I tell her about what I had and what I didn't have. I tell her that everybody doesn't have their own closet and their own bed. Sometimes I go in her room and I tell her 'you see this room? Sometimes there's a whole family that just lives in [this space],'" she said.
While Campbell's younger children Zaya and Warryn are still too young to fully grasp philanthropy, Krista she says not only understands the importance of giving back, but she is very enthusiastic about putting it into practice.
"For her 9th birthday which was last year, she said 'I don't want gifts mommy. I want to get some shoes and I want to send them to kids in Africa' ... my 9 year old is amazing [and] I'm blessed," said Campbell. "Now my two year old Im not so sure I may have a little more work to do on Zaya, [she] says 'mine' a whole lot ... so there's some prayer that needs to go into [her]."
FOR MORE INFO ON THE MCDONALD'S INSPIRATION CELEBRATION GOSPEL TOUR CLICK HERE
Tour dates and locations:
May 22 – Philadelphia, Mount Airy COGIC
May 23 – Washington, D.C., Ebenezer AME Church
June 5 – Charlotte, The Park Church*
June 6 – Raleigh, Wake Chapel Church
June 7 – Greensboro, Mount Zion Baptist Church*
June 19 – Jackson, Greater Bethlehem Temple Church
June 20 – Memphis, New Salem Baptist Church
June 27 – Detroit, Greater Grace Temple
June 28 – Chicago, Chicago Gospel Music Festival – Ellis Park
July 9 – Atlanta, Full Gospel Baptist Conference – Georgia World Congress Center
July 24 – Los Angeles, City of Refuge Church
July 25 – Oakland, Craneway Pavilion
*Only Erica Campbell and Anthony Brown & Group TherAPy will perform.