Meagan Good Educates Fan Blaming Domestic Violence Victims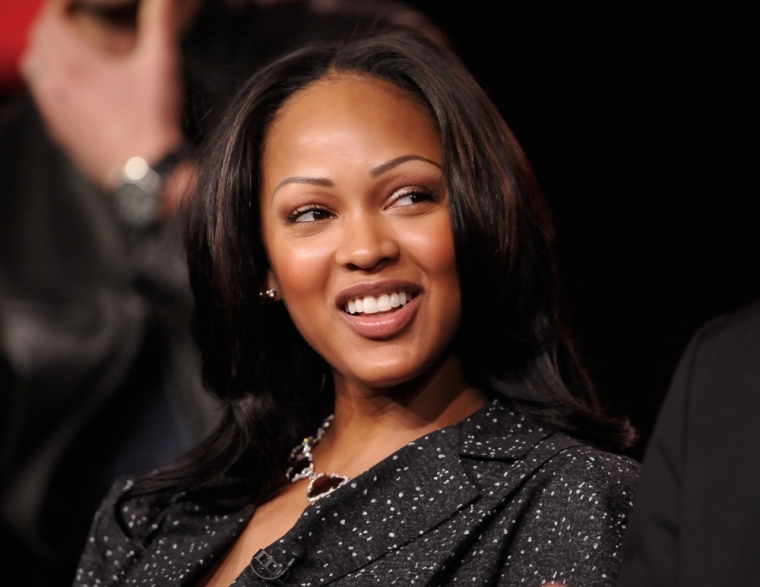 Meagan Good spoke up for the "No More" anti-domestic violence campaign recently and made sure to educate a fan who seemed to place blame on some women who endure this type of assault.
Good, the 33-year-old Christian, let it be known that it was not important to blame victims of domestic violence, while promoting the campaign on her Instagram page.
"#NOMORE victim blaming... There's no excuse for domestic violence and sexual assault…," Good wrote on Instagram. "What do you say #NOMORE to? www.nomore.org."
However, one person questioned women involved in domestic disputes by writing in Good's Instagram comments, "how about women stop choosing (expletive) men to spend their lives with?"
Good made sure to respond to the individual.
"Agreed ,. But those men wouldn't be crappy if they weren't hitting them to begin with…," she wrote. "Not everyone who gets hit stays with the person ..it doesn't change the message #NoMore no matter what the circumstances are .."
The No More campaign is described on its website as an anti-domestic violence campaign.
"NO MORE is a new unifying symbol designed to galvanize greater awareness and action to end domestic violence and sexual assault," a statement on the website reads. "Supported by major organizations working to address these urgent issues, NO MORE is gaining support with Americans nationwide, sparking new conversations about these problems and moving this cause higher on the public agenda."
Good will tackle the issue of domestic violence in sports on an upcoming episode of "Law & Order: Special Victims Unit." The Christian actress will play the girlfriend of actor Chad Coleman's character, who is "an ex-sports star turned reporter," according to Deadline.com.
Coleman is accused of physically assaulting his girlfriend in the episode titled "Spousal Privilege" and the couple tries to avoid making the ordeal public.