Meagan Good Says New 'Foxy Brown' Role Is God Answering Her Prayers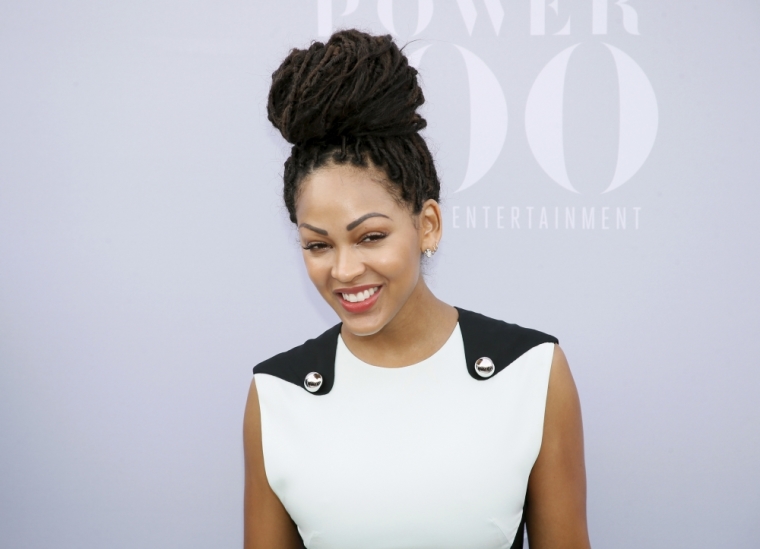 Actress Meagan Good insists her new project "Foxy Brown" is evidence of God answering her prayers.
The actress and her Hollywood executive husband, DeVon Franklin, who also serves as a minister, will be teaming up on the new Hulu series together. While Good will star in the series as the lead character, Foxy Brown, her husband will produce it with his company Franklin Entertainment.
Good took to social media to announce the news by letting fans know she believes God was at work.
"When I say God answers prayers ... #FaithWithoutWorksIsDead #FoxyBrown," the actress wrote.
According to Deadline, Good will also have a hand in producing the series which is a passion project for her. The series is a small screen adaptation of the 1974 movie "Foxy Brown" which became a cult classic starring Pam Grier as a heroine looking to avenge the death of her government agent boyfriend at the hands of a drug syndicate.
Franklin was just as excited as his wife to join the project, calling it a blessing on his social media account.
"So excited to produce the return of this iconic character for @hulu!" he wrote on Instagram. "So blessed to do this with one hollywood's most dynamic duos: "Empire" co-creator Malcolm Spellman and "Hand of God" creator Ben Watkins will write and exec. produce the TV version, a modern reimagining of the 1974 movie and the larger-than-life Foxy Brown character, originally played by Pam Grier in what is still recognized as the ultimate portrayal of a strong and powerful African-American woman."
During an interview with the Los Angeles Times in 2013, Good revealed that she has been forced to turn down roles that conflict with her Christian beliefs.
"I have my parameters of what I feel in my spirit is appropriate," she told the Los Angeles Times.
"There have been times where it's been tough because it's something I really wanted, but the nudity would be exploitative and I'd lose the opportunity, but what I've found is that the more I stick to my convictions, the more God sticks to his promises.
"When I would lose something, something better would come up than what I turned down," she said. "And I've been able to pay my bills doing nothing else since I was 13."