Megachurch founder accepts prison sentence as God's judgment after allegedly counting crime a 'blessing'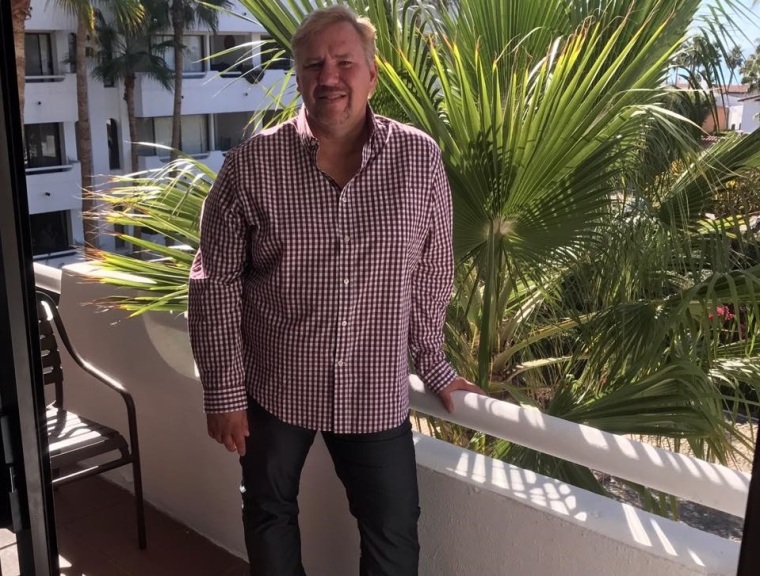 John Bishop, founder of Living Hope Church in Vancouver, Washington, who was pushed out from leadership for prescription drug and alcohol abuse and sexual misconduct, will spend the next five years in prison for a federal drug-smuggling charge and has accepted his sentence as "what God wants."
"One hundred percent, your judgment is what God wants," a contrite Bishop told U.S. District Judge Barry T. Moskowitz at his sentencing last Wednesday, according to The San Diego Union-Tribune.
In his heyday as a pastor, Bishop attracted some 15,000 worshipers to an Easter Sunday service in 2007. Moskowitz added that Bishop also served in the U.S. Air Force before starting Living Hope Church in 1996, according to The Columbian.
Bishop began drinking, abusing prescription drugs, and had an affair with someone at Living Hope Church as his star power grew and it led to him being pushed out of the church he founded. He later went to Cabo San Lucas, Mexico, to work in the timeshare business but ended up smuggling marijuana.
Last December, U.S. Customs and Border Protection agents stopped Bishop at the California-Mexico border as he tried to smuggle almost 300 pounds of marijuana into the country. He pleaded guilty in February to unlawful importation of marijuana.
"Somewhere this went awry," Moskowitz said.
Even though he lost his way, Bishop told Moskowitz he still believes that God was with him for every step.
"I fell off the way. But my God has never forsaken me," he said.
According to The Columbian, the church Bishop started with his now estranged wife, Michelle, grew to be one the largest churches in Clark County that targeted "people who don't do church" as well as Christians in need of grace and a second chance.
When Bishop stepped down as senior pastor in November 2015 he was said to have gone to Mexico for alcohol abuse treatment. He also was reportedly involved in ministry there.
Prosecutors argued that Bishop's cellphone records provided a different picture of what he was doing in Mexico which show his wife and son as eager accomplices, according to The San Diego Union Tribune.
An FBI analysis of text messages between the family suggest that the Bishops' adult son, David, who was also living in Los Cabos, held a position in a cartel operating in the area.
In November 2017, David questioned if his father was "in the right place to talk like real business partners."
Bishop responded: "I have been dead f---ing serious about sleeping. Working. I got a haircut and bought business clothes. I am doing what I have to do and there are elements of risk and even danger."
He continued: "International trafficking is kind of a big problem if you get caught. If I am am [sic] going to be in this biz at any level, it has to be with different people."
His wife, Michelle, often encouraged his smuggling and was in turn happy to direct how the money he earned was spent, including on a cruise, a Disney trip, schooling and a car, prosecutors said.
"Be honest and tell them how the money was acquired … Just kidding ... We have a house baby," Bishop texted his wife, according to the FBI's evidence reported by the Tribune.
In one text message, Bishop allegedly wrote: "Are you happy is the main thing ... Cleaning money. Your job … Would you have imagined we would be in this place? What a blessing."