Wis. Megachurch Life Church Officially to Move Into Former Sportsman's Warehouse Store

A city council in Wisconsin has given the green light for a megachurch to relocate its central worship space to a former sporting goods store.
In a 5-3 vote taken Tuesday, the De Pere City Council approved the request of Life Church Green Bay to develop a former Sportsman Warehouse building.
Shawn Hennessy, lead pastor Life Church Green Bay, told The Christian Post that he and his church were "thrilled" by the vote result.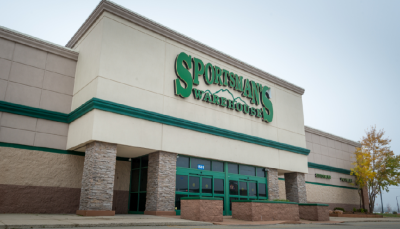 "We are understandably thrilled by the City Councils decision," said Hennessy, whose congregation will be the first entity to occupy the vacant Warehouse in about six years.
"We understand it wasn't an easy one to reach and appreciate the amount of effort that went into each Alderperson coming to their conclusion."
Founded in 2012 as an interdenominational church, despite the similar names, Life Church Green Bay is not associated with the multisite Life.Church.
The path toward getting the large empty facility was not a smooth one, as noted by Adam Rodewald of the Green Bay Press Gazette in an article published before Tuesday's meeting.
"But the city's plan commission has recommended aldermen deny the church's request to locate there," reported Rodewald on Monday.
"The commission expressed a desire to keep the highly-visible property near the Scheuring Road and Interstate 41 interchange zoned for commercial development."
The Tuesday meeting was crowded, as many spoke on behalf of the church's proposed move, including even a few members of the Green Bay Packers.
"A few hundred people packed the De Pere City Hall council chambers as well as nearby conference rooms that had a televised simulcast of the meeting," reported Todd McMahon of the Press Gazette.
"The tally yielded big applause and louder cheers in the meeting room, followed by high-fives and hugs as dozens of people exited as the meeting continued."
Life Church Pastor Hennessy told CP that with the approval for development, the new facility "will be built out as our new primary worship center."
"The property is in great shape. It's currently a totally wide open space. Ready for a transformation," said Hennessy.
According to a local media report, Life Church is hoping to have its new facility opened and operational by Easter of next year.
The Christian Post reached out to the De Pere City Council, however they did not return comment by press time.