Megachurch Pastor David Platt: Watered Down Gospel to Blame for Why Giving God 'Blank Check' Is So Foreign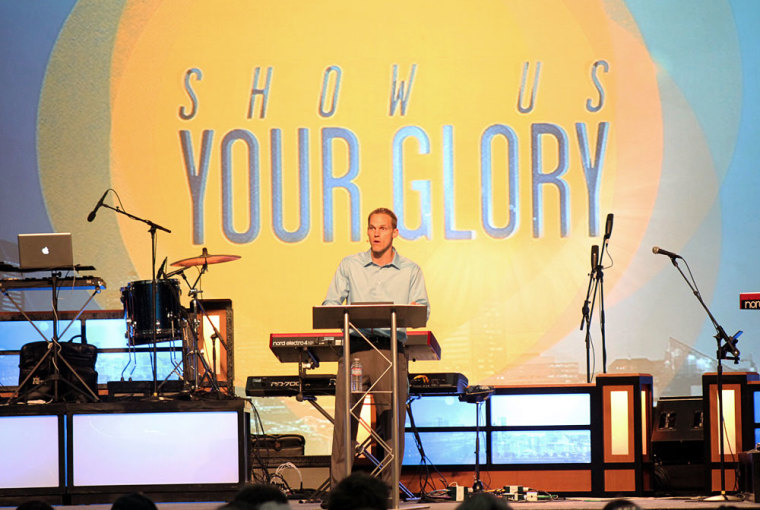 Southern Baptist International Mission Board President and megachurch Pastor David Platt said the reason why many Christians balk at the idea of allowing God to send them anywhere in the world for His purpose is because churches have watered down what it means to accept Jesus Christ as their savior.
The megachurch pastor preached in a Dec. 1 podcast entitled, "Our Obligation to the Unreached", that Christians should give God a "blank check" when it comes to missions, expressing a willingness to let go of everything and spread the Gospel even in the most violent and deadly places in the world. However he said most people sitting in the church pews on Sunday mornings believe this call is foolish and terrifying.
Referring to Paul's Romans 12 command to Christ followers to become "living sacrifices," Platt admonished "You know why blank check language – surrender to do whatever, go whatever – seems so foreign to so many of us today? Isn't because we've so diluted the gospel invitation?"
He said the decision to accept Christ's plan of salvation has been watered down to some version of "just make this decision and just move on with your life however you want in the future and that's all it means to be a Christian."
He continued, "That's not true; it's just not true. Yes, everyone who calls on the name of the Lord will be saved… but that's just it; you're calling on the name of the Lord—the Lord who rules over you, the Lord to whom you belong, the Lord before whom you bow – and you say whatever you want me to do, I'll do it"
The Alabama pastor's Dec. 1 message is similar to criticisms he leveled against the "sinner's prayer" in 2012. In a three minute video shared across the evangelical community, Platt said, "I'm convinced many people in our churches are just simply missing the life of Christ and a lot of it has to do with what we've sold them as the Gospel." Platt charged that the sinner's prayer, a prayer which famously bids Jesus to "come into your heart," as nothing more than superstition and "evangelism built on sinking sand."
He later explained his comments were meant to express a desire for Christians to undergo an "authentic conversion and regenerate church membership."
In his podcast, Platt said the true image of becoming a Christian is that of a blank check. Platt described, "When you think about it, giving God a blank check is really the essence of what it means to be a Christian in the first place, right? What happens at the moment you or I come to faith in Christ? At that moment we turn aside from sin and from ourselves and we say I don't want to go my way anymore; I want to follow your way. That's a blank check, isn't it?"
He continued, "It's not like we come to Christ and say I want to follow some of your ways and some of my ways in the days to come. No, we say I'll follow your way; whatever it is – this is the essence of what it means to be a Christian – to say I'm trusting you now to save me from my sins and to lead me as my Lord. You're Lord, not me. I trust you to call the shots in my life."
Any Christian who has truly trusted God enough with his/her salvation can also trust God enough to give up their life plans to evangelize the 2 billion people around the world who do not have access to the Gospel.
He summed, "If you can trust God to save you from your sins, then you can trust God to lead your life. And if you can trust God to save you for all of eternity, then surely you trust God to satisfy you on this earth. What we really need to be afraid of is any conditions that we might put upon our obedience to this God. We give God a blank check because He sent us for others' salvation, for His glorification, for our satisfaction so it just makes sense to say send me whenever, however, wherever you want."
Platt's Radical Together podcast can be found on iTunes or archived on his Radical.net webpage.