Megachurch Pastors Greg Laurie, Perry Noble, and More Applaud Hobby Lobby SCOTUS Decision, Join Viral Discussion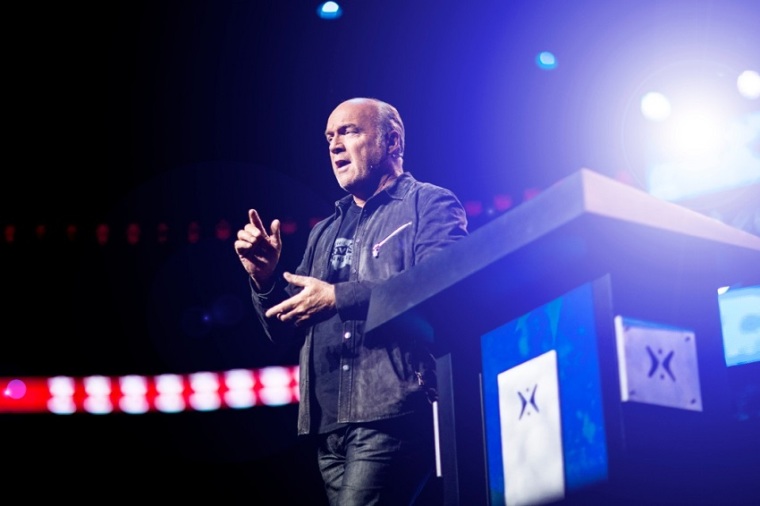 Pastors in the U.S. reacted quickly and joined the viral social media discussion on Monday about the Supreme Court decision that two Christian-owned businesses, Hobby Lobby and Conestoga Wood Specialties, do not have to comply with parts of the "Obamacare" birth control mandate that violate the owners' sincere religious beliefs.
"The Supreme Court made the right decision today and to me it is a hopeful sign that our country may be moving in the right direction," evangelist Greg Laurie told The Christian Post and also tweeted shortly after the announcement. "I applaud Steve Green, the CEO of Hobby Lobby, for making this bold stand in bringing this case to the highest court in our land, which clearly, the Lord has honored."
Most Christian leaders applauded Hobby Lobby for its owners' undaunted legal and public stand. Billy Graham's son, Franklin, who is also an evangelist, posted twice on Twitter. First, he tweeted, "Congratulations to the Green family, owners of @HobbyLobby, and a big thank you for their strong moral stand. #hobbylobby," and later, "The Green family is an inspiration to Christians all around the world. We thank God for answered prayer! #hobbylobby."
Perry Noble, pastor at NewSpring Church in South Carolina tweeted, "In America, freedom of speech seems to now be the right of those who bow down to political correctness! #HobbyLobby took a stand and won!" and "Thankful for #HobbyLobby and their willingness to take a stand when so many simply take a seat in silence!"
Author and pastor Kerry Shook of Woodlands church in Houston tweeted, "Thank you #Hobby Lobby for standing for religious freedom, for life, and for the least of these. #StandInLove."
Brandon Cox, who is the pastor at Grace Hills Church in northwest Arkansas and editor of Pastors.com, stated in his piece he wrote for The Christian Post that the decision was "extremely significant in that it ultimately upheld the Religious Freedom Restoration Act and made it clear that closely held corporations cannot be separated from the individual identities of their owners."
He explained, "I, along with many other Christians, are elated that the decision went the way it did. It will be used to uphold religious freedom for individuals (acting as individuals and on behalf of their business entities) for decades to come."