Megachurch Pastor Paula White Marries 3rd Husband Former Journey Rocker Jonathan Cain; She's His 4th Wife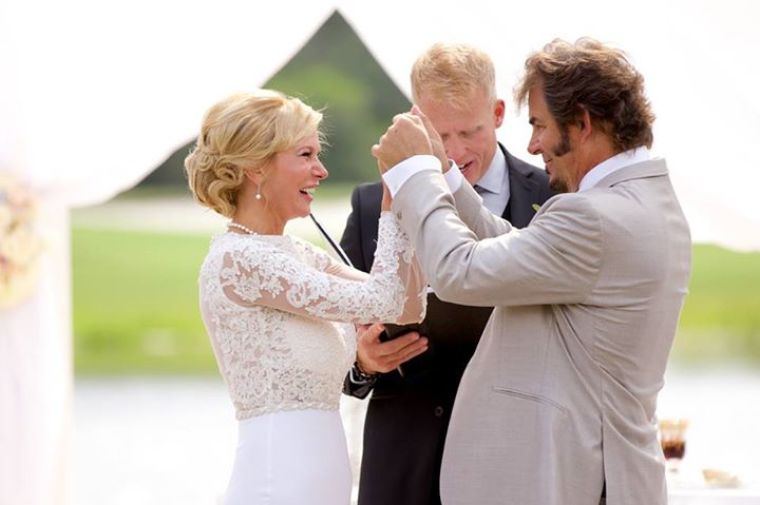 Popular televangelist and megachurch pastor Paula White tied the knot for the third time with rocker Jonathan Cain last month and this time could just be the charm.
White's Chicago-born husband made a name for himself in the music industry playing with the bands Bad English and Journey. He wrote Journey's mega-hit song "Don't Stop Believin.'"
White, who hosts the television show "Paula White Today," which has aired on BET and TBN, shared a message with her Facebook followers celebrating the April 26 wedding.
"God is sending someone FOR YOU," White said to her Facebook followers.
Her first marriage to the father of her son, Dean Knight, ended in divorce shortly after she became a Christian.
In 1989 she wed preacher and evangelist Randy White and the two founded Without Walls International Church in Tampa, Florida, some two years later in 1991.
She divorced Randy White in 2007 and left Without Walls in 2011 after rumors of an affair between her and fellow televangelist and faith healer Benny Hinn surfaced in the National Enquirer in 2010. The tabloid published a photo of the two holding hands in Rome, Italy.
Hinn, who was married at the time the photo was taken, said there was "nothing inappropriate or morally improper" about his relationship with White, in a statement on his website.
White denied the affair with Hinn at a leadership conference hosted by T.D. Jakes in 2011.
"They're going to talk about you and write … because it sells ragtag magazines," she said. "They're going to lie on you but God's going to tell you to keep your mouth shut."
White serves as senior pastor at New Destiny Christian Center in Apopka, Florida, and succeeded its former leader Zachery Tims who died from "acute intoxication by the combined effects of cocaine and heroin" in 2011 in a New York City hotel room, according to the NYC chief medical examiner's office.
White is Cain's fourth wife. His first marriage was to singer Tane McClure.