Meghan McCain Apologizes to Mike Pence for Joy Behar's Hearing Jesus 'Mental Illness' Joke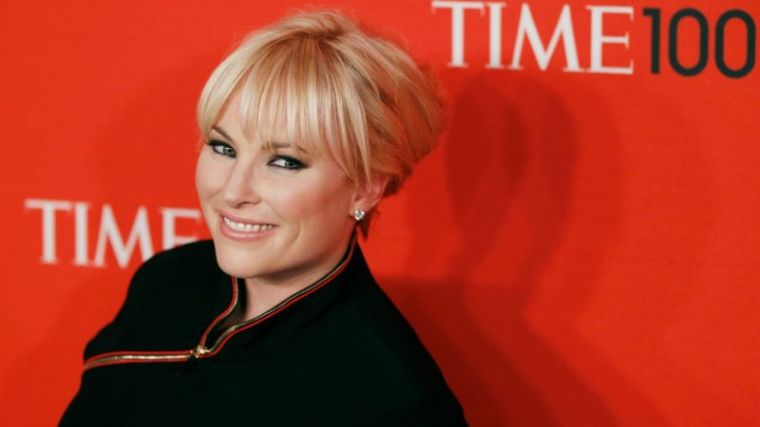 Meghan McCain, co-host of ABC's "The View" apologized to Vice President Pence and his family for comments made on Tuesday's show where fellow co-host Joy Behar likened the Christian faith to mental illness.
During the "hot topics" segment of the daytime talk show Thursday, McCain expressed her distress with Behar's comments two days earlier. The ladies were discussing Omarosa Manigault Newman's accusations on the reality TV series "Celebrity Big Brother" where she is now a contestant. Newman warned her housemates that they should be afraid of Pence because he's "extreme" and believes Jesus Christ tells him to say things.
Behar said Tuesday the fact Pence reportedly hears Jesus talking back to him and hears voices is an indication he has a "mental illness."
"I've had a very hard time the last two days with this," an exasperated McCain, who is the daughter of Arizona Senator John McCain, said Thursday, "My in-laws are evangelical, my entire family are devoutly Christian."
She referenced Tuesday's segment where Behar made the mental illness quip and complained that liberals talk about being tolerant of everyone but carve out exceptions for such tolerance when it comes to pro-lifers, gun-owners, Trump supporters, and the dwellers of conservative states in the middle section of the country.
Moderator Whoopi Goldberg then interrupted McCain, disputing that charge as untrue, and hinting that the producers were telling her in her earpiece that time was short, asking McCain to conclude her remarks quickly.
"I would like to move forward," McCain said, appearing annoyed. "I think we would all like to collectively move forward.
"I am a great admirer of Mike Pence and his family. I would like to apologize to him and his family in particular. This is a show where we respect one another, and we respect everyone else in the country."
The vice president was asked about Behar's comments in an interview with Axios Wednesday and replied that while he had not watched the segment and wanted to laugh about it, he could not let it go.
"An overwhelming majority of Americans cherish their faith, and we have all different types of faith in this country," Pence said Wednesday. "But I have to tell you: To have ABC maintain a broadcast forum that compared Christianity to mental illness is just wrong."
"It is simply wrong for ABC to have a television program that expresses that kind of religious intolerance."
Behar maintained Thursday that she does not believe Pence is mentally ill because that would make her, her family members, and fellow "View" panelists also mentally ill, as they are all some kind of Christian.
"I don't mean to offend people but apparently I keep doing it," Behar joked.
"It was a joke. Comedians are in danger these days," she claimed before referencing the First Amendment.
Behar added that she has supported the Catholic Church and Christians with her pocketbook.
Moderator Whoopi Goldberg pushed back against Pence's charge that ABC was a religiously intolerant news organization, saying they had wonderful relationships with all kinds of religious leaders and featured Pastor Joel Osteen in its programming.