VP Pence Responds to Joy Behar Mocking Christian Faith as 'Mental Illness'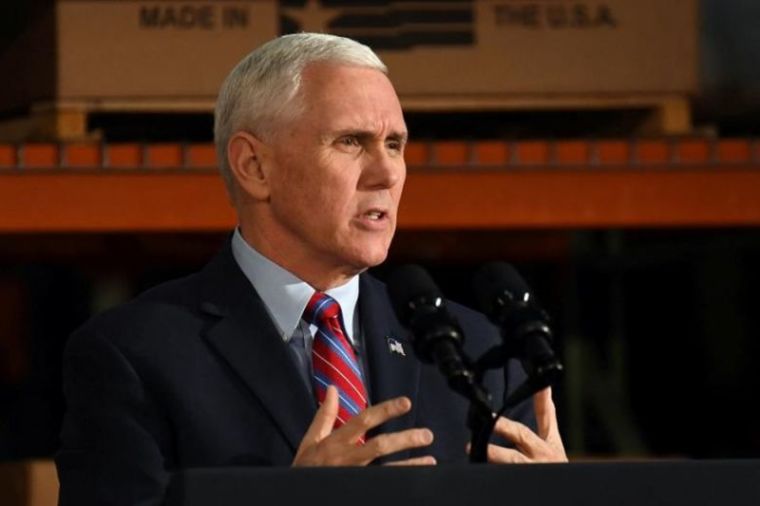 Vice President Mike Pence has responded to an ABC talk show host who likened Christianity to "mental illness," criticizing the network for allowing open mockery of the faith of millions of Americans.
In an interview with Axios Wednesday, the vice president was asked about Joy Behar's words Tuesday on ABC's daytime talk show "The View," where she and other co-hosts discussed former White House staffer Omarosa Manigault Newman's comments on Celebrity Big Brother, where she is presently a contestant. Newman told fellow contestants on the reality show that they should fear Pence more than Trump because he is "extreme" and that Jesus tells him to say things.
Behar commented that the idea that Jesus Christ speaks to Pence was evidence the vice president has a "mental illness."
Pence replied that while he is accustomed to criticism and wanted to just laugh about it, he could not let this go.
"An overwhelming majority of Americans cherish their faith, and we have all different types of faith in this country," Pence said.
"But I have to tell you: To have ABC maintain a broadcast forum that compared Christianity to mental illness is just wrong."
He added that it was not only personally insulting but also to the large majority of Americans for whom faith is important.
"I just think it demonstrates how out of touch some people in the mainstream media are with the faith and values of the American people that you could have a major network like ABC permit a forum for invective against religion like that," the vice president reiterated.
"I just call them out on it, not because of what was said about me, but it's just simply wrong for ABC to have a television program that expresses that kind of religious intolerance. We're better than that, our country is better than that."
Pence also spoke about how his faith influences his and his wife's life.
"I try to start every day by opening the Good Book. My wife and I try to have a prayer together before I leave every morning," he recounted during the interview.
"I can honestly tell you my faith sustains me in all that I do and it's just a regular part of our lives. But I'm not unusual. I think I'm a very typical American, whatever your faith tradition, people understand that."
Robert Jeffress, pastor of First Baptist Church in Dallas and a member of President Trump's evangelical advisory board, said of the talk show host's words in a Fox News interview Wednesday: "Let's just go ahead and say what we all know is true, if Joy Behar had attacked a devout Muslim for his faith, ABC would have fired her in a nanosecond."
"To the Left, when it comes to attacking conservative Christians, it is always open season."
Comments like Behar's are why evangelicals largely supported Donald Trump in the 2016 election, he continued, as Christians are sick of being bullied for their faith in the public square.
"Mike Pence has committed the unpardonable sin when it comes to the Left and that is he still maintains the personal belief that marriage should be between a man and a woman," Jeffress explained when asked why some seem to have such a problem with the vice president's faith.