Mel Gibson demands release of American on death row in China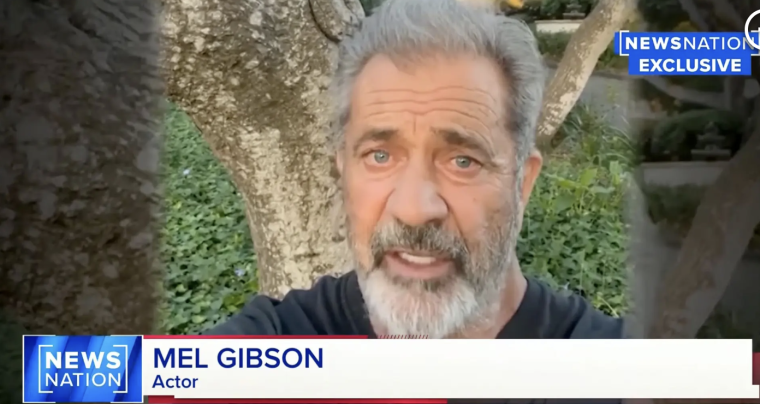 Actor and award-winning director Mel Gibson is using his celebrity and international influence to demand the release of American Mark Swidan who has been imprisoned in China for more than a decade.
"Mark Swidan has been wrongfully and unlawfully imprisoned by the Chinese for almost 11 years," Gibson said in a video to NewsNation following their spotlight coverage of Swidan's imprisonment. 
Swidan, a Texan and devout Catholic, was described by the news outlet as a businessman, artist and architect who has been languishing in a Chinese prison since 2012 and is now facing a death sentence. China accused Swidan of colluding with a Mexican cartel to make methamphetamine despite a lack of evidence.
"He faces a death sentence, he's a man of great faith, an American patriot, and he refuses during his captivity to renounce either his faith or his country," Gibson said.
"The Braveheart" star urged Americans to use their voice and demand his release. 
NewsNation added that Gibson and his priest in Malibu held a special Mass and prayer for Swidan to have strength during his imprisonment.
"Let us pray that indeed he remained faithful to Christ and that he'd be repatriated very soon and delivered from his unjust captivity," the priest is heard praying in a clip.
Gibson added, "The United States government has demanded his release, and we, as Americans, should stand up for this man who represents the best of us." 
The U.S. State Department said Swidan has been "wrongfully detained" and would "continue to press for his immediate release." 
Earlier this year, the U.S. House unanimously approved a resolution that calls on China to release Swidan. The United Nations has also agreed that the 48-year-old was detained in violation of international law.
"I ask for all of you to raise your voices and demand Mark's release, and to pray that he's returned to his family," "The Passion of Christ" added. 
Swidan reportedly visited China in 2012 and "visited a factory that police found had once been used to manufacture drugs, according to the Dui Hua Foundation, a nonprofit that focuses on gaining clemency and better treatment for detainees," the Texas Tribune reported. 
He was arrested "alongside 11 others who Chinese authorities said were part of an organization manufacturing drugs. But the 11 could not identify him, according to the U.N. report," the Tribune added.
Earlier this month, China's Jiangmen Intermediate Court denied Swidan's appeal and upheld the death penalty with a two-year suspended death sentence. 
This ruling came despite members of the House demanding his release. They also condemned Beijing for Swidan's treatment, refusing to allow him to have regular contact with his family, as well as denying him "competent medical care and evaluation."
His mother, Katherine, told NewsNation that her son now has lost his teeth and more than 100 pounds due to the lack of proper care.
"He would write and say, 'Mom, I've never been so cold in my life,'" she said, adding that Swidan sleeps on cardboard in a cement cell with no heat or air conditioning.
"For almost 11 years, he's slept with the lights on the whole time," she explained.
The U.N. echoed his mother's sentiments, disclosing that Swidan was subjected to coercion, ill-treatment and a bad legal defense.
Gibson ended his plea by saying, "I ask for all of you to raise your voices and demand Mark's release and to pray that he's returned to his family."