Uyghurs detail Chinese prison camp horror stories: From broken legs to 24/7 propaganda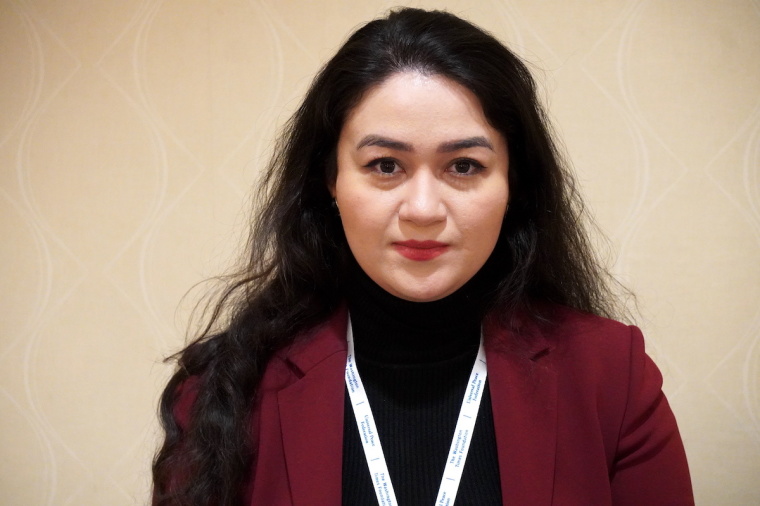 WASHINGTON — Two Uyghurs who fled from China detailed their family members' experiences in concentration camps and called on the United States government to take stronger action against the Chinese Communist Party at the third annual International Religious Freedom Summit.
The third annual International Religious Freedom Summit was held on Tuesday and Wednesday. Religious freedom activists, elected officials and survivors of religious persecution from across the globe took to the stage to tell their stories and outline what actions are needed to advance religious freedom in their countries.
Many discussions focused on the plight of Uyghurs, a predominantly Muslim ethnic group primarily residing in the far-western Chinese province of Xinjiang.
Uyghurs are targets of harsh treatment by the Chinese Communist Party, which views the ethnic group as inferior to the dominant Han Chinese. Hundreds of thousands of Uyghurs have found themselves subject to forced labor and torture in the concentration camps to get them to pledge loyalty to the Chinese Communist Party.
Two Uyghurs, who now live in the U.S., attended this year's conference and shared their experiences with persecution in interviews with The Christian Post. 
Jewher Ilham, who lives in the District and works at the Worker Rights Consortium, an "independent labor rights monitoring investigative nonprofit organization," hasn't heard from her imprisoned father in six years.
"The last time we heard from him, he was held in Urumchi First Prison, and that was six years ago, in 2017," she said.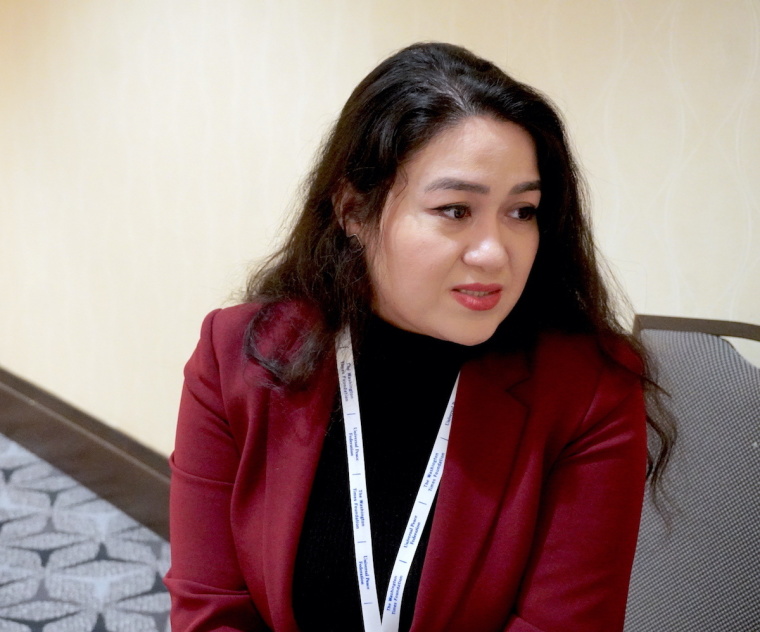 In a 2019 interview with CP, Ilham revealed that her father was set to teach at Indiana University in the U.S. in 2013 when Chinese authorities detained him before he could board a flight to the U.S. While Ilham was attempting to board the same flight, Chinese officials let her go, thinking that she would be kicked out of the U.S. because of her visa status. Instead, the U.S. government accepted her as a refugee. 
While Ilham hasn't heard from her father in six years and doesn't know if he is alive or dead, she provided an account of what she learned at the beginning of his captivity.
"The first few months actually when he was arrested, we learned that he was denied food twice, each time for 10 days. And so he lost over 40 pounds just within a few months, and all his hair turned gray. When he was first arrested and detained, he was locked up with lots of criminals."
After noting that her father was "beaten inside the prison cell," Ilham shared information she received from a former inmate who was locked up in the same prison as her father but was later released.
According to the former prisoner, Ilham's father "was teaching inside the prison" and was tasked with judging the quality of skits or plays put on by groups of prisoners to determine which one most effectively praises the Chinese government.
The former inmate also informed Ilham that her father "had a small TV in his room that plays Chinese propaganda 24/7 with very loud volume and strong light, the light won't shut off. So he basically lives in an environment where it's 24/7 bright and loud and full of noise of only about praising the Chinese Government, all this propaganda [about] how China's great, how [the] Communist Party is great." 
Ilham suggested that the Chinese Communist Party wants to humiliate her father in retaliation for "his criticism over [the] Chinese government's practices in the Uyghur region," which many rights groups contend amounts to genocide." 
She stressed that while she wouldn't describe her father as "anti-China," he "definitely criticized the Chinese government's practices before."
Ilham told CP that current and former government officials, including Secretary of State Antony Blinken, former Secretary of State Mike Pompeo and former Vice President Mike Pence, had "all publicly raised [her] father's case several times."
"I also heard that they had raised my father's case in different meetings as well with Chinese delegations, but unfortunately, we haven't seen any positive results just yet," she said.
Like Ilham, Kazzat Altay's father is in prison for criticizing the Chinese government. Altay has resided in the U.S. for nearly two decades after fleeing the country following "harassment by Chinese intelligence."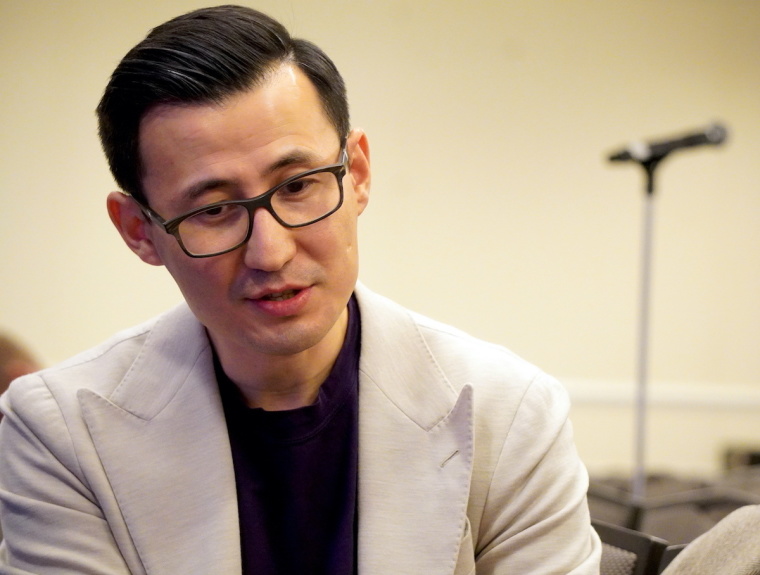 Altay initially settled in Turkey after leaving China in 2005, moving to the U.S. in 2008. He has resided in McLean, Virginia, located outside Washington, D.C., since 2008. He attended this year's IRF Summit to "speak about Uyghurs and what they're suffering," outlining his experience with persecution in an interview with The Christian Post. 
Altay received a message from his father on WeChat in 2018 reading: "son, they're taking me." Altay told CP that "after a few months, I found out he was in a concentration camp," adding, "since China did not give me any information about my dad, I thought he was dead."
Two years later, after Altay became president of the Uyghur American Association, he saw his father appear on Chinese national television. Altay's father identified himself as "the father of [the] President of [the] Uyghur American Association" before assuring his son that "our government is treating me well" and urging him to "stop what you are doing."
His father essentially denounced him on TV, warning him that if he did not abandon his advocacy with the Uyghur American Association, "I don't have a son like you." Altay's father is currently under house arrest, and Chinese officials visit him daily to ensure he has not left home without permission. "He is tracked everywhere he goes."
While Altay has not spoken to his father recently, his brother keeps him updated on his condition.
"He's OK, but unfortunately, while in the camp, they broke his leg, and he is suffering because of that. He can't walk properly. Other than that, I think I'm also happy that he's not killed like many others. Many Uyghurs, many of my colleagues, my friends, their parents are still missing, so at least I know that he's at home right now."
Based on conversations Altay's father had with his brother about his experience in detention, he learned that "at night, he didn't want to get up for the restroom because if he gets up, there's no space for him to sleep." Altay cited this as an example of "how tight that place is" and "how miserable that place is" where "people were taking turns to sleep at night because [there was] not enough space." He also noted that "the restroom was just in the corner, there was no wall, there's no doors."
Altay's father spoke of how prisoners found themselves "sitting on the concrete for 10 hours one day and standing under the sun for five, six hours" another day. Ilham and Altay have other family members who have also ended up in concentration camps at one time or another.
"Two of my uncles were in a reeducation camp for two years. Now, they have been released. Their health condition wasn't that great after they were released. I found out all this information from our Han Chinese friends when they visited my family because I cannot communicate with them very frequently," Ilham explained.
"My cousin has been sentenced to 10 years back in 2017," she added. Ilham's cousin, a nurse named Nuraliya Yalqun, was detained at one of the common checkpoints located throughout the Uyghur region of China after authorities discovered a photo and article about Ilham's father on Yalqun's phone.
She noted that under Chinese law, receiving a phone call from overseas can constitute a crime in addition to "having a photo of your uncle."
Other members of Altay's family also ended up in concentration camps at one time or another, echoing Ilham's assertion that "talking to us itself is a crime." He suggested that they have not talked to him because "they are scared to talk to us."
Ilham says she has faced threats from the Chinese government even though she has lived in the U.S. for nearly a decade. While attending Indiana University, the Uyghur activist "received [an] envelope that had [a] blade in it."
That freaked me out, obviously," she recalled. "Nothing was written in that envelope besides that little blade, just one piece of blade. That was it. It was just put in my mailbox, so it wasn't mailed to my place, so that person definitely knew where I lived and was physically there."
Four years after graduating from Indiana University, Ilham still has "knives hidden in every single room" of her apartment. Residing in Washington, D.C., her advocacy on behalf of Uyghurs serves as a vital part of her full-time job.
"My role is to mainly combat Uyghur forced labor," she explained. Ilham participated in a panel discussion on "corporate accountability" and discussed efforts to discourage American corporations from relying on slave labor by Uyghurs detained in concentration camps to make their products. 
Ilham touted the Uyghur Forced Labor Prevention Act as a major success in combating reliance on Uyghur slave labor.
"Since June of 2022, the [United States Customs and Border Protection] has started implementing the Uyghur Forced Labor Prevention Act, which bans all products from the [Uyghur] region from coming into the U.S. since it has [a] high possibility of them being tainted by Uyghur forced labor."
Ilham indicated that she planned to "talk more about why [it is] so important to hold corporations accountable and why [it is] so important for the U.S. to implement this law in a more robust way and how it can help eliminate or at least decrease [the] amount of forced labor-tainted goods in the consumer market." 
The Uyghur Forced Labor Prevention Act was signed into law by President Joe Biden on Dec. 23, 2021. Ilham identified the bill as one of "multiple attempts by the U.S. government in helping the Uyghur people and in stopping the Chinese government from further persecuting these ethnic groups." 
"There [is] also the Uyghur Human Rights Policy Act that was passed as well, that was passed before the Uyghur Forced Labor Prevention Act," she added. 
While Ilham expressed gratitude for the efforts of Congress and the White House to address the plight of the Uyghurs and her situation specifically, Altay is convinced that the Biden administration can do more.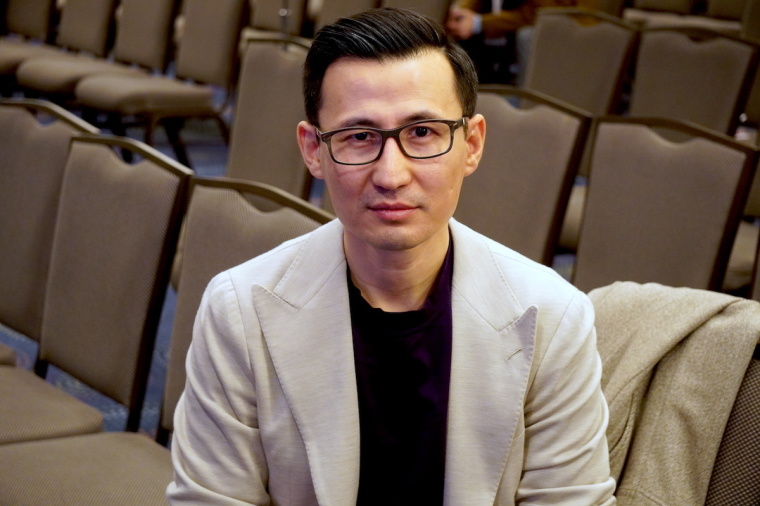 Contending that the Biden administration has done the "bare minimum" to hold China accountable, he shared his perspective as "a Uyghur looking at the situation."
"I don't think President Biden is doing enough. He's not tough on China. I think he is being soft," Altay asserted. "It's just … I believe that he is hesitant to make China angry." 
Altay expressed concern that the U.S. "is not doing well on controlling [the] Chinese agenda in the U.S." He maintained that "in colleges and universities, in think tanks, [and] in tech companies, there [are] lots of people that [are] working for Chinese intelligence." He called on the U.S. government to "pay more attention to this issue."
Altay concluded the interview by insisting that "we need to pass more bills to make sure that doing business with China is not easy."
"We need to [diversify] our supply chain out of China because our dependency is also becoming [a] national security issue for the United States," he proclaimed. Altay felt little optimism that major companies in the U.S. would act morally, stating their purpose as to "maximize shareholder return."
"It's not about humanity; it's not about freedom," he said. "We need to tell them what to do, which I believe is possible through legislation."