Memphis Pastor Andy Savage Insists Sex With Teen Was 'Consensual' as He Takes Leave of Absence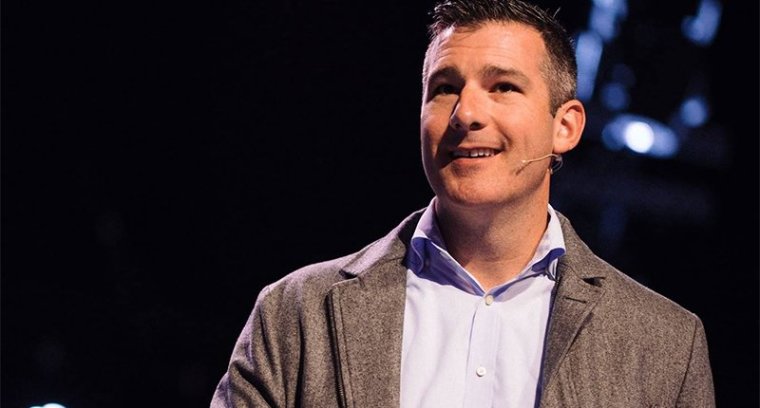 Embattled Highpoint Memphis Church Teaching Pastor Andy Savage insisted that a woman accusing him of sexually assaulting her as a teenager lied about the nature of their "consensual" encounter as he announced Thursday that he's taking a leave of absence to allow an independent audit of his ministry.
"The atmosphere was very flirtatious. That flirtatious environment continued to move forward, which led to us making out, some heavy petting. It was a very mutual, spontaneous, physical moment. Our hormones were obviously very much in that moment, and she performed oral sex," Savage said in an interview with conservative radio host Ben Ferguson. He also insisted that "I do not believe I broke the law." 
Nevertheless, he said, he would be taking a leave of absence to allow the independent audit of his ministry.
"I'm going to be taking a leave of absence for the purpose of cooperating with a third-party, independent firm that will come in and do an audit of my ministry, the policies that we work with at Highpoint, and get their assessment on my fitness for ministry," Savage said. "I will trust the leadership at Highpoint Church and submit fully to their leadership."
A statement from Highpoint Church said they will continue to support Savage and that the leave of absence was a mutual decision.
"Please know that we support Andy as a leader of our church, but we also understand this has been a difficult season not only for Andy and his family, but for our congregation as well. We want to maintain trust in both Andy and our church leadership that we are not only doing things right, but we are doing right things. To that end, we are engaging a qualified, independent, third party organization to do a full audit of our church processes and Andy's ministry," the church said.
Savage's accuser, Jules Woodson, recently reported to the Montgomery County Sheriff's Department in Texas that 20 years ago, when she was 17 and Savage her 22-year-old youth pastor, he coerced her into performing oral sex on him on a dark Texas dirt road on her way home to her mother's house.
"He turned onto a dirt road and continued to drive. There were trees all around. I could not see the main road anymore, from which he turned. I asked what was back here. He told me they were building a church. I thought, maybe that's what this was about, maybe he has some secret to tell me, like perhaps he was moving to another church. We reached a dead end and he turned the truck around before putting it in park. We were stopped, and he turned the headlights off," Woodson told The Wartburg Watch. hat was when he asked her to perform oral sex on him.
After about five minutes, Woodson said Savage reacted in shock and begged her not to reveal what he had done.
"I remember him pleading, while he was on his knees with his hands up on his head, 'Oh my God, oh my God. What have I done? Oh my God, I'm so sorry. You can't tell anyone Jules, please. You have to take this to the grave with you.' He said that several times," Woodson said.
Under current Texas law, the legal age of consent in Texas is 17. But Texas Law also identifies as assault a sexual encounter that involves "a clergyman who causes the other person to submit or participate by exploiting the other person's emotional dependency on the clergyman in the clergyman's professional character as spiritual adviser."
A recent statement from the Montgomery County District Attorney's office said they could not prosecute Savage under the law that applied in 1998 when the assault is alleged to have occurred as the statute of limitations had passed.
"Using the current statute we would have some possible options but we are limited to the law as it was at the time of the offense in 1998. As a result we are unable to investigate and seek justice to the full extent of what would we normally would in such a case," the statement said.
Savage, 42, admitted last Friday that he "regretfully had a sexual incident" with Woodson while she was a high school senior but had repented and tried to make amends after it occurred, which was before his marriage to his wife, Amanda. He is a father of five boys.
"I apologized and sought forgiveness from her, her parents, her discipleship group, the church staff, and the church leadership, who informed the congregation. In agreement with wise counsel, I took every step to respond in a biblical way," Savage said in a statement about the incident that took place while he served at Woodlands Parkway Baptist Church, now known as StoneBridge Church.
Woodson insisted to WMC Action News 5, however, that Savage is lying about how he handled the incident.
"His apology isn't enough because number one, he's lying about how he handled it. He never came to me, the church told him he couldn't talk to me and they told me I couldn't talk to him," she explained. 
As Highpoint Lead Pastor Chris Conlee continued to defend Savage this week, Baker Books and Baker Publishing Group announced a cancellation of Conlee's book, Love Works, which was set for publication in February.