Mich. Parents Claim Massage Therapy Office Is a Front for Christian Cult
Michigan parents are accusing a chiropractor of brainwashing their daughters and say his office is a front for a Christian cult, which they believe the doctor leads.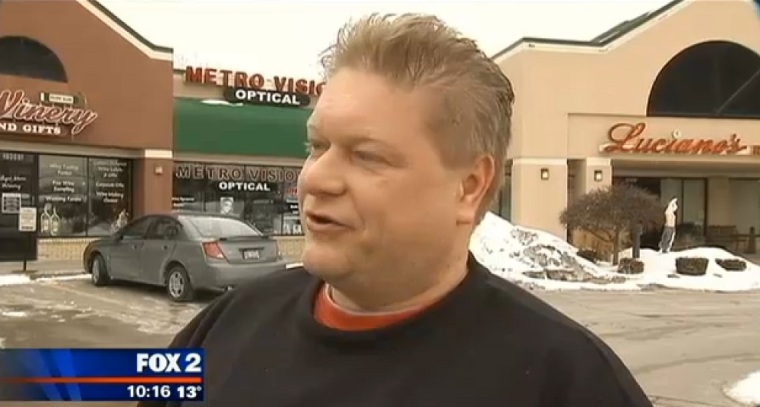 In a WJBK-TV report released on Wednesday, correspondent Rob Wolchek investigated claims from more than 12 family members who allege that Dr. Craig Stasio, who owns and operates the Clinton Township-based Agape Massage Therapy & Chiropractic, persuaded their relatives to drop out of college and move into a commune filled with office employees.
Rich Fisher, Tom and George (the newscast does not give the last names of the latter two), all say their daughters were college students before interacting with Stasio.
Soon after meeting Stasio, each girl decided to drop out of school, move-in with other office employees and cut off most of their communication with their parents.
According to the organization's Facebook page, they "are a Christian faith-based company offering both massage therapy and chiropractic services. Glory be to our Lord Jesus Christ!"
George said his daughter was placed at Stasio's office for an internship from Wayne State where Jesse met "Craig at the chiropractic office and he cast a demon out of her."
When Kavette, Jesse's mom, told her daughter that they needed to "talk about this," her daughter only started crying, before the phone went dead.
Allison, Tom's other daughter, said that, "within a weekend [her sister, Sydney,] decided to drop out of school and basically not communicate with myself or my father or any of her friends."
Wolchek sent two undercover reporters into Stasio's office to learn more about its employees. While one of them received a massage from Natasha, a young female employee, the other reporter engaged her in conversation, and asked how she became a massage therapist.
Natasha shared that she had wanted to attend law school before deciding to pursue massage therapy.
"You know, sometimes it's like you just know the path you're supposed to go. Sometimes you just know where you're supposed to be," she told the reporter.
Later, video footage shows Natasha taking a break in the parking lot in "an almost trance-like state of religious fervor," seemingly singing worship songs.
Parents told WJBK-TV that their daughters have referred to Stasio as "the prophet." Sources also said that literature associated with the movement suggests that he believes in a three-year tribulation, "where the sign of the beast is a computer chip" and "most people that are churched will hold onto the law and perish in the fire."
Given the significant number of young women working at Agape Massage Therapy & Chiropractic, Wolchek expressed concern about the fact that a 2008 Michigan Department of Community Health investigation noted that Stasio had a "sexually explicit conversation" and sexual activity with one of his employees.
When Wolchek attempted to confront Stasio with allegations that he was a cult leader and asked him about the 2008 Department of Community Health reports, the chiropractor told him to speak to his lawyer if he had any questions.
Wolchek said that Stasio's attorney, who specializes in bankruptcy, did not return his calls.
Following Wolchek's report, the massage therapy office announced on its Facebook page that will be closed the week of March 17 for a staff retreat.