Michael Brown's Family Forced to Attend Church Service in Parking Lot After Vandals Burned Down Church
The family of the late Michael Brown attended a church service outside of the Flood Christian Church in St. Louis on Sunday, nearly one week after it was destroyed by vandals.
On Nov. 24, the Flood Church, where Brown's father is a member, was torched and burned down in what the lead pastor Carlton Lee believes was a racially motivated crime. He thinks white supremacists are to blame because the church is located three miles away from where protests erupted last week.
"You go down this street, you see nothing else touched," said Lee at a press conference on Tuesday. "It just doesn't add up."
Yesterday, the church held its first service since the incident and Michael Brown Sr. attended alongside his wife Cal, as did Al Sharpton, who has openly supported the family in their quest for justice.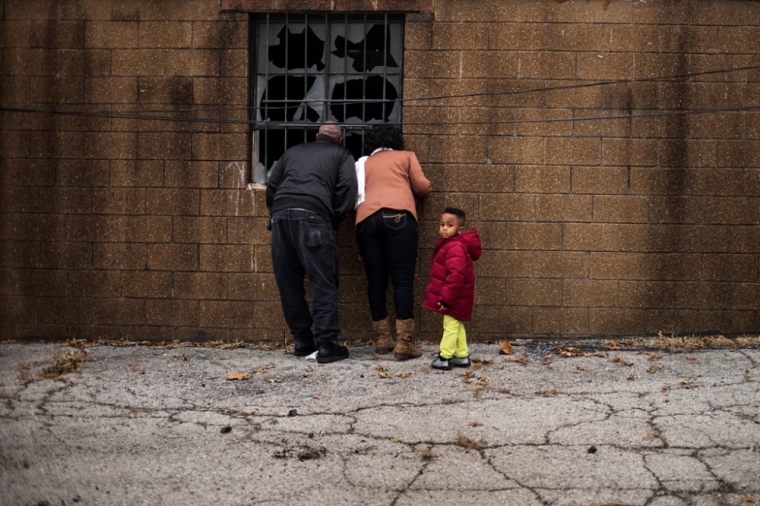 "There is no bitterness here," Sharpton told congregants. "There's no talk of anything here but, 'We're going to keep moving.' We are saying we don't want violence. We are not thugs. But, we are not going to give up either."
Shortly before the service, which took place in a TitleMax loan store parking lot next to where the Flood Church once stood, Sharpton vowed to get justice for the Brown family during a sermon at Friendly Temple Missionary Baptist Church.
Brown's mother, Lesley McSpadden, was amongst the crowd of 2,500 congregants applauding Sharpton as he delivered an impassioned sermon.
The civil rights activist and "Politics Nation" host addressed a St. Louis grand jury's decision not to indict Ferguson police officer Darren Wilson in the shooting death of Brown. He also took aim at Prosecutor Bob McCulloch's handling of the case as well as recent reports of Wilson's resignation from the force.
"We lost the round, but the fight ain't over," he said. "You won the first round, Mr. Prosecutor, but don't cut your gloves off, because the fight is not over. Justice will come to Ferguson!"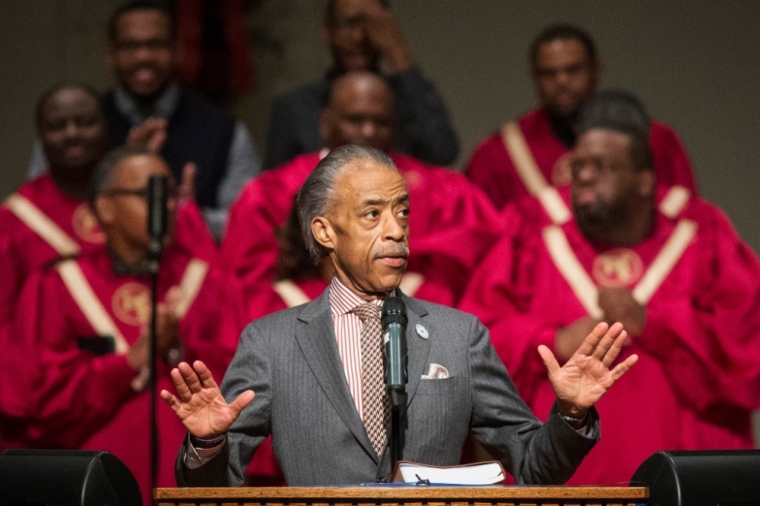 News of Wilson's resignation surfaced over the weekend and it has been revealed that the six-year veteran police officer will not receive any severance pay or benefits. Sharpton dismissed the resignation news as an attempt to distract from the issue at hand.
"You can't heal if you are leaving the injured out of the process," said Sharpton. "This is not about Darren Wilson's job. This is about Michael Brown's justice."
The Christian Post reached out to Pastor Lee for comment but he did not respond by press time.