Michael Moore Says Jesus Wouldn't Shoot People or Send Soldiers Into War in Criticism of US Military Operations
Michael Moore Says Jesus Wouldn't Shoot People or Send Soldiers Into War in Criticism of US Military Operations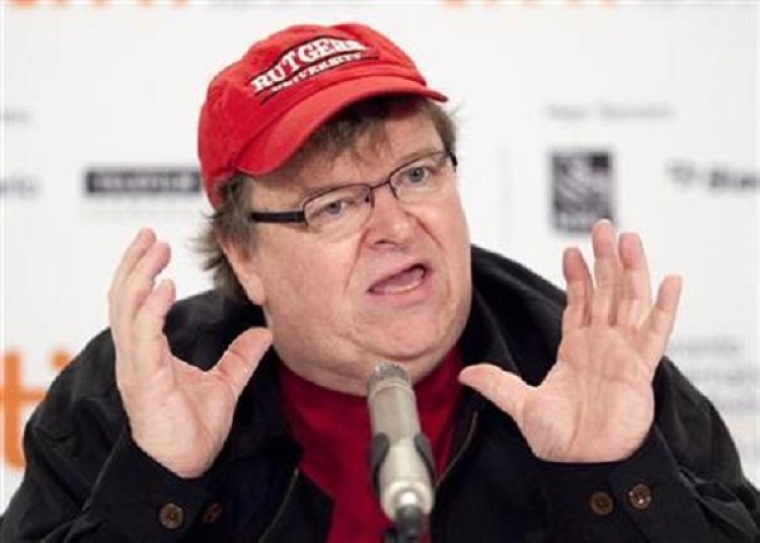 Director Michael Moore has said that Jesus Christ wouldn't have shot people or sent soldiers into war, in comments criticizing U.S. military operations in Iraq. The remarks also referred to his criticism of snipers, whom he previously called "cowards," and was in turn rebuked by a medal of honor recipient.
Moore made a series of posts on Twitter over the weekend, where he said: "What Would Jesus Do? Oh, I know what he'd do — hide on top of a roof and shoot people in the back!"
"But What Would Jesus Do if he could be a sniper & save soldiers lives by shooting 'savages' in the back?" he continued. "ANSWER: Jesus wouldn't put any soldiers lives in harm's way in the first place because he wouldn't have sent them 2 Iraq."
The documentary film director has criticized the U.S.-led war in Iraq in 2003 during the time of President George W. Bush with movies such as "Fahrenheit 9/11."
Moore's comments were slammed on Monday by Fox News' Todd Starnes, who said: "There was a time when Hollywood and Democrats stood in solidarity with our fighting men and women. Folks like Jimmy Stewart and Bob Hope and John Wayne — American heroes. Those days are long gone and our sweet land of liberty has been soiled by the stinking stench of Michael Moore and Howard Dean and their liberal minions."
Moore has also been critical of those who choose to serve as snipers in the military, pointing out that his uncle was killed by a sniper.
"My uncle killed by sniper in WW2. We were taught snipers were cowards. Will shoot u in the back. Snipers aren't heroes. And invaders r worse," Moore tweeted days after the release of the box-office hit "American Sniper," directed by Clint Eastwood.
Some American servicemen did not take kindly to Moore's comments, however, with Medal of Honor recipient Dakota Meyer suggesting that Moore's grandfather is "rolling over in his grave" over his grandson's remarks.
"I'm sure that his grandfather who died serving this country is rolling over in his grave knowing that his grandson is using him to justify him calling U.S. servicemen cowards. I'd be willing to bet that at some point during his grandfather's service, he was watched over by U.S. snipers, and probably had his life saved more than once by U.S. snipers during the war," Meyer wrote a reply.
He continued: "A sniper's primary goal is to eliminate ground threats for U.S. guys on the ground. Is that what a coward is? A person whose goal is to save the lives of his warrior brothers?"
Moore has rejected the notion that he does not support American troops, however, and argued in a separate Facebook post that his criticism throughout the years of U.S. military operations is aimed at protecting their lives, rather than backing decisions that send them to their deaths.