Michael Shellenberger tells Joe Rogan he returned to Christianity in response to societal 'hatred, anger'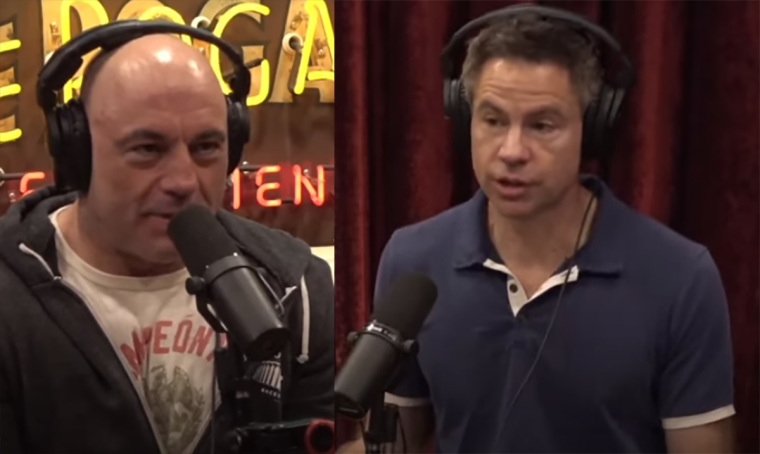 Journalist Michael Shellenberger recently shared on an episode of "The Joe Rogan Experience" that he embraced Christianity after seeing it as the only viable solution to the "intense hatred and anger" prevalent in society today. 
In a March 30 interview with podcast host Joe Rogan, Shellenberger revealed he returned to the Christian faith while writing his chart-topping book Apocalypse Never, which counters the ideology promoted by climate alarmists like Greta Thunberg.
"What's the remedy for this intense hatred and anger against civilizations? And I was like, it's love, obviously," he said.
"Loving your enemies is, for me, what Christianity is about. It's the heart of Christianity. It's really hard."
"Forgiveness," Rogan interjected. 
"Forgiveness," Shellenberger agreed. "It's really, really hard. And so, for me, it was like, I'm interested in having a faith that's hard, not easy. If it were easy, what's the point? It's got to make you better in some way."
Shellenberger, who was one of several journalists tasked with writing the Twitter Files,  previously revealed that while he was raised by a "congregationalist" mother, he fell away from the faith and adopted "existentialist" views. He released Apocalypse Never in 2020.
Earlier in the episode,  Rogan and Shellenberger discussed the outrage from trans activists stemming from the "misgendering" of school shooter Audrey Hale, who shot and killed six people, including three children, at The Covenant Christian elementary school in Nashville on March 27.
Rogan said it was "wild" that anyone would defend the chosen gender identity of a school shooter, adding: "First of all, that person's dead, OK? It doesn't matter if you call it a boy or a girl, that's a dead person who killed three children and three adults in a horrific way, went into a school, and shot a bunch of people."
The podcast host said that the confusion surrounding how to identify the shooter is "nonsense," and said he "doesn't give a f--- what their feeling is" about misgendering a shooter. He stressed that an archeologist would be able to identify the person's gender if they analyzed their skeleton hundreds of years from now.
"What mental gymnastics we have to do for this craziness," Rogan said.
Shellenberger pointed out that Rogan was among the first to draw attention to the fact that "all the confusion around sex and gender, was a symptom of civilizations in decline."
Rogan said it was political commentator Douglas Murray (associate editor of The Spectator and author of The War on The West and The Madness of Crowds), who helped form his opinion on the matter: "It seems like every civilization when they're at the brink of collapse becomes obsessed with gender, and [Murray] talked about ancient Greece, in ancient Rome, and it just seems like a thing that people do when there's no real physical conflict, so people look for conflict that doesn't exist, and they find conflict in standard norms, they find conflict in societal norms," he said. 
Shellenberger contended that "wokeism" is like a new religion, adding: "I think all this stuff — it's sort of the end of civilization, but it's also the end of belief in religion." He cited a recent survey that highlighted the decline in values like patriotism, community involvement, religion and birth rates among Americans.
"First of all, it's terrifying, you just kinda go, 'I hope these trends are non-linear and something's going to turn around,' because otherwise, it doesn't look good," Shellenberger said. He added that such trends indicate that there are "elites trying to gain control over the society" and that society no longer has "any foundational myths."