Former CIA agent Mike Baker tells Joe Rogan he wishes he'd raised his kids in the church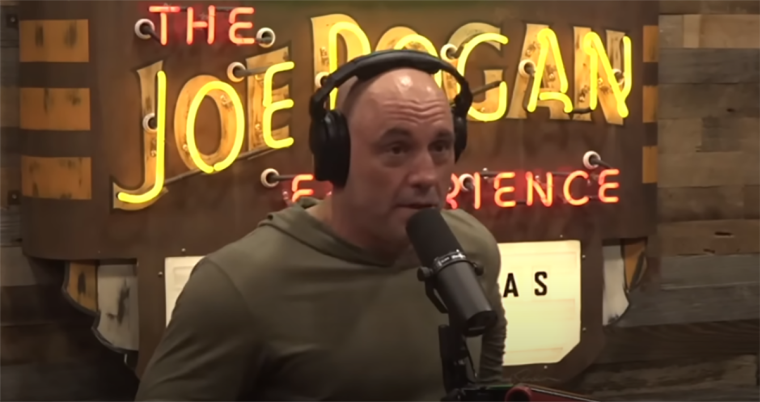 In a recent episode of "The Joe Rogan Experience," former CIA covert operations officer Mike Baker expressed his regret for failing to raise his three sons in the Church and reflected on the benefits religion offers, from instilling a "sense of something bigger" to self-discipline. 
"I think one of the things that I've failed on with the kids — and this is going to sound odd — is church, is religion," Baker told Rogan in Wednesday's episode of the podcast (offensive language warning).
"I'm not agnostic, I'm not an atheist, by any means, I think there's something higher up there. I don't mean that I've failed to take the kids to a certain organized church every Sunday … but I feel like I may have dropped the ball in giving them a sense of something bigger."
Baker, who has four children — a daughter who is 30, from a previous marriage, and three sons with his second wife, who is Catholic — said that historically, he's been resistant to organized religion because he takes issue with the fact that groups believe they have a "lock on the truth."
"That's what's kind of bothered me," he said. "But I think because I've always had this thing about ... organized religion, that I may have gone too far the other direction. … I should've given them the chance to at least think about it."
Rogan agreed that some of the most "disciplined" people he knows are religious, adding: "I also think there is some sort of a benefit to having structure, and there's a benefit to having purpose. There's a benefit to having rituals and things that everyone does together. There's like a bonding that comes with that, that can't be denied."
Baker, who serves as the CEO of Portman Square Group, a global intelligence firm, said that recently, he and his wife attended a United Methodist Church where the Bible was explained to him in a unique way: "The whole point of the Bible is it's ambiguous, it's diverse, it's a collection of, of books, essentially, over a long period of time. … and that was the first time I really heard that about the Bible, where it's not an instruction manual or 'how to' manual; it's more of a way to pursue, in a sense, 'what am I looking for?' I think the question, 'what am I looking for?' … maybe there's some value there."
Earlier in the nearly three-hour conversation, Baker revealed that during the COVID-19 lockdowns, he and his wife enrolled their sons in a Catholic school. However, when restrictions were lifted, they re-enrolled the boys in an Idaho public school after their middle son locked his knees and passed out during Mass three weeks in a row. 
"He became known as the Mass fainter," he said with a laugh. 
Baker expressed hope that maybe later in life his sons will become interested in religion, be it Presbyterian, the Church of England or another denomination, adding: "Never say never."
Rogan, who has the No. 1 most-listened-to podcast in the United States with an average of 11 million listeners an episode, often discusses hot-button issues and pushes against cancel culture, sometimes leading to backlash. 
In a recent episode, he criticized Twitter for locking the account of parody site The Babylon Bee, after it awarded trans-identified Biden administration official Rachel Levine, formerly known as Richard, the title of "man of the year."
Twitter also enacted a nine-month suspension of The Christian Post's Twitter account in response to a factually correct tweet saying that Levine is a man. Both the Babylon Bee and CP have since been reinstated. 
In an October episode with Hawaii Rep. Tulsi Gabbard, he applauded Matt Walsh's recent film "What is a Woman?" as "amazing."
"I mean, with wokeness, you can identify as a woman, you get to use the female restroom. Like, OK, but what is it? What's a woman? You know, can a man get pregnant?" Rogan said. "OK, well, what is it, can a biological male get pregnant? And then people panic, and they start, 'The people that identify as a woman are capable of being pregnant, and people that identify as a male are capable of also being pregnant.' Like, what are you saying?"
"You know, you're marching for women's rights. But what does that mean? So, if I decide I'm a woman, and I go out, you're marching for me? I'm a woman now? You can just say it? We can't have that, that doesn't make sense," Rogan continued. "And it doesn't mean you can't have trans people. It doesn't mean that … you're not denying anyone's existence either — they exist. However, if you want to be pregnant, you must be a biological female. This is science."