Michael W Smith at Together 2016: America Has 'Kicked the Healer' Out and 'It's Time to Invite Him Back In'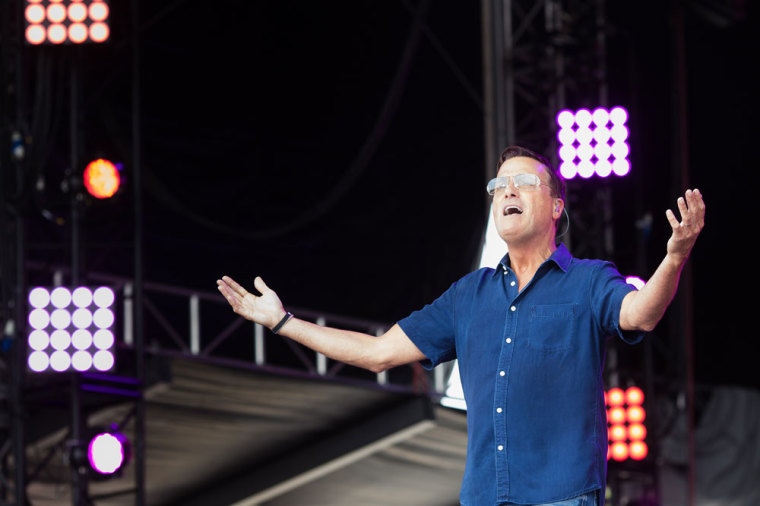 WASHINGTON — Contemporary Christian singer-songwriters Michael W. Smith and Mark Hall, of the band Casting Crowns, say Americans need to turn back to God and let Him into their hearts to help the country weather the "storm" that it's facing.
As the United States continues to struggle with racial tensions, thousands of Christians of all colors and races gathered on the National Mall for Together 2016 on Saturday to take part in fellowship, prayer and worship.
The event, which was five years in the making and organized by Pulse and its founder Nick Hall, featured messages and performances from 40 prominent Christian singers and speakers including Grammy Award-winning Smith, the Contemporary Christian Rock band Casting Crowns and hip-hop artist Lecrae.
Following their performances Saturday morning, Smith and Casting Crowns founder Hall, a youth pastor, addressed questions from the media about the significance of the gathering, which was ambitiously expecting a turnout of about 1 million people on "America's Front Yard."
"I was already sold on this event a long time ago with Nick. I think it is interesting the timing of the event in lieu of all the things that have been going on the last month," said Smith.
"I think something is shifting today. I believe it with every fiber of my being that something strategic is going to happen in the heavenlies. I just believe it. Just because I think the intent of this event is pure and everybody's motivation is pure," he continued. "We are unified. It's not about anybody having their time on stage."
Although America is struggling with its social problems, Smith stressed that it doesn't help that the nation has booted Jesus out of the public square.
"For America, we kicked the Healer out," he said. "We kicked Him out. We kicked Him out of the school. We kicked Him out of the public square. I think it is time to invite Him back in. Whether the government does that or not, we are going to do our part. … We are going to cry out to God and say, 'Would You respond to what is happening today?'"
Smith was asked how Together 2016 differed from other revival events that he has participated in the past.
"What sets this one apart is there seems to be an urgency like never before. I have never seen our nation in this state," he said. "You can probably go back to Billy Graham and he would probably say the same thing. We all have these monumental things that happen — good and bad — and we respond to it."
"I believe unlike any other event, this event is being led and inspired by the next generation of young people," he added.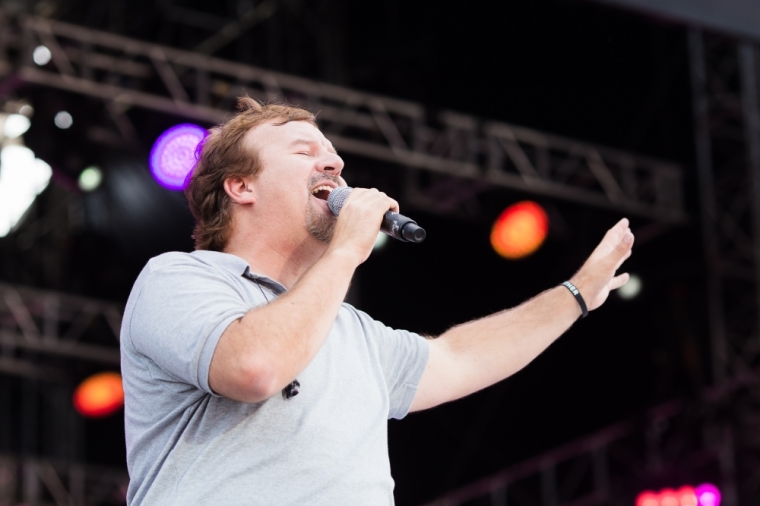 Casting Crowns, a band made up entirely of youth pastors, took the stage shortly after Smith and opened with the song "Praise You in the Storm."
"It was really special for us because that is sort of where our country is right now," Hall, the band's lead singer, told reporters. "It is in a bit of a storm and a lot of people are hurting. It felt like everyone just came together and prayed it together."
"To see people pull together with Jesus in the front, there would be so much more healing beyond just a moment," he continued. "To me, it is something that God saw coming and saw that we were going to need, and I believe He is going to use it. I hope the world gets to see through me how many people are out there. … I hope the world sees how many people were praying for them."
Unless the nation turns back to God, there will always be troubles, Hall added.
"We are in a storm, and there is always good ideas and there is always doing things better and there is always leaders and that kind of stuff, but unless we turn to God, we are going to have troubles and that is what it was about today for us," Hall asserted.
Hall added that there is more that even spiritual leaders like him could do to help bring God back into the heart of the nation.
"I think it starts with me. We are all compartmentalizers. Even me standing up here and talking big game, I have got little areas of my life that I want God to have input in and I have got little areas that I want to keep for myself. When enough of us like me get together, we can make a mess," he explained. "If we all just open up and say to God, 'Alright God, what would it look like if You had all of me?' That is what the prayer was about last night in that prayer time. All those people — leaders, artists, singers, authors and speakers — saying 'God, what would that look like?' That's what we want to see."