Together 2016: 1M Christians Gather for 'Once in a Generation' Event to Pray for Revival (Interview)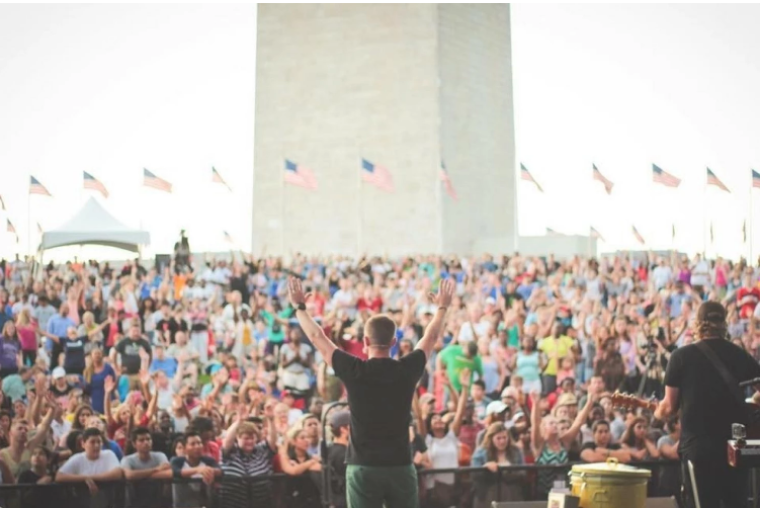 NEW YORK — Influential evangelical leaders from every region of America are gathered together today in Washington, D.C. along with as many as 1 million Christians to worship God and pray for the nation at Together 2016.
Inspired by evangelist and college Pastor Nick Hall, founder of PULSE, Together 2016 is a prayer and evangelism movement to empower the Church and awaken the culture to Jesus. Christians from all over the nation will unite in prayer at the National Mall all day on Saturday solely under the banner of Jesus.
Hall said his ultimate goal for the weekend event is that Jesus be lifted up in the nation's capital.
"Honestly, the agenda for the day and the prayer for after the day is really that just a generation would be marked by God. That a generation would be called, sent out and feel the significance," Hall told The Christian Post. "There's two big climax things that I'm praying will happen on the mall — that there will be a moment where all of us collectively pray for a reset and turn to Jesus."
The Minneapolis pastor came up with the radical idea of uniting pastors and Christian leaders from all denominational backgrounds to join 1 million people at Together 2016. His hope is that people will have a spiritual reset and that revival will be ignited in our nation.
"I'm praying that 100,000 people come to faith on Saturday," he said. "But we're praying that a ton of believers are going to get right with God again, and are going to get reset from being judgmental, are reset from being complacent, reset from being apathetic. That God is going to bring us back to love, hope, mission and compassion."
Hall said that during the free event there will be a commissioning, where spiritual leaders will be inspired to pray over and send out the next generation of people.
"You can imagine the entire mall being full and all of the adults from pastors and youth pastors stretching out their hands over teenagers, kids, young adults and young professionals and really having a defining moment where we're praying — 'God raised them up, send them out.' We want them to know that they're called and God's Spirit is in them and the time is now," he explained.
Over 40 well-known speakers, recording artists, authors and leaders from various backgrounds will be featured at the historic event.
Guest speakers and artists include: Hillsong United, Kari Jobe, Francis Chan, Lecrae, Passion, Crowder, Kirk Franklin, Ravi Zacharias, Jeremy Camp, Andy Mineo, Michael W. Smith, Lauren Daigle, Christine Caine, Mark Batterson, Tony Evans, Matthew West, Casting Crowns, Luis Palau, Tasha Cobbs, Lacey Sturm, Matt Maher and many others.
Along with a full day of ministry through music and concerts, there will be messages that Hall said will be challenging, along with testimonies of encouragement as everything is pointing toward Jesus and the Bible.
"Our vision is that this generation is going to be different. We want to be a generation that dives into God's Word. We want to be a generation that loves like Jesus. We don't want to get tripped up and defined by all these negative things. We want to be defined by the radical love of Jesus for everybody, regardless of where they're from or how they vote, regardless of their sexuality — 'Jesus loves you and I love you because Jesus is in me,' Hall said.
"We want this generation to be marked as one that's sharing Jesus. If we have an encounter with Jesus, that should leave us different and that's really our prayer. Past generations have had these defining moments that have really been culture shaping and culture defining."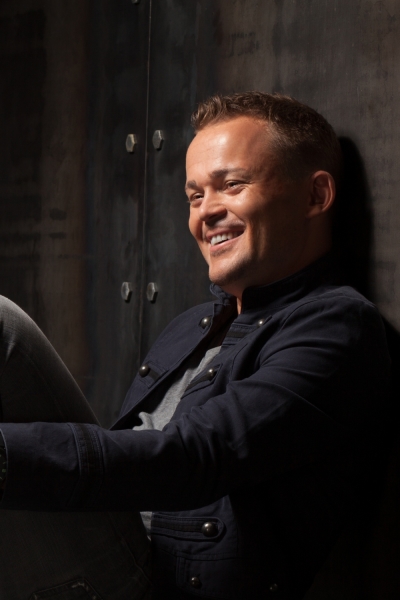 The young father and husband recalled the Azusa Street Revival that began in 1906 and lasted almost 10 years, he also mentioned the 1940 Youth for Christ Revival and the 1970s Jesus People Movement. His prayer is that Together 2016 will serve as a catalyst for revival in this generation.
Hall rallied together believers from different denominations and backgrounds to stand in unity with him for this event. He revealed that Southern Baptists, Hispanic organizations, African-American churches and even Pope Francis will all be a part of Together 2016.
"The beauty of diversity is diversity itself. It's beautiful that we can gather in the midst of disagreement. Unity doesn't mean uniformity and I think all too often we become so strong on what really is a secondary issue and we make it the primary issue," he added.
"But for me, I think there's a lot of people who believe slightly different than me, but I think they love Jesus and they think He's the son of God and they're putting their trust in Him."
"I think that there are moments that the need has to transcend the differences, the urgency and the call is greater than whatever divides us. If Jesus can't bring us together then nothing can," Hall concluded. "This isn't an annual thing, this isn't a once-in-a-decade thing, this is a once-in-a-generation thing, a once-in-a-lifetime thing. Come and join us at the mall and let's believe God to do something supernatural."
Together 2016 will be held from 9 a.m. to 9 p.m. on Saturday, July 16, at the National Mall in Washington, D.C. For more information, visit Together 2016.
jeannie.law@christianpost.com