Michelle Williams Has a Message for Bullies
Michelle Williams Has a Message for Bullies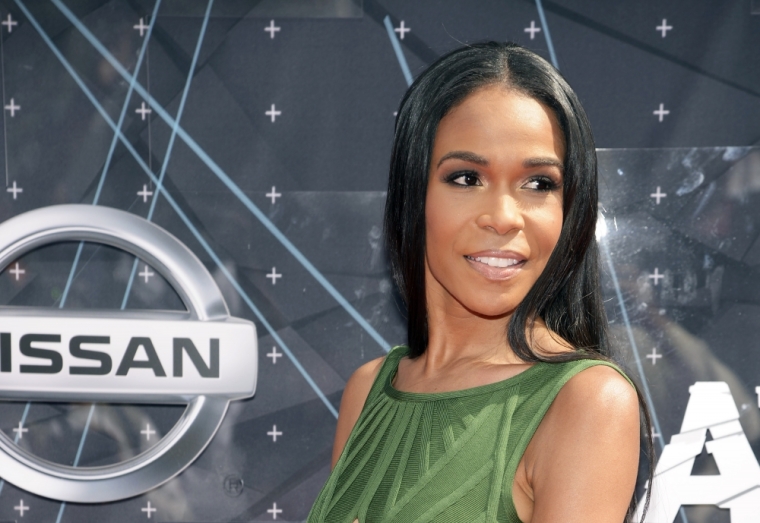 Michelle Williams is taking a different approach to calling out her naysayers weeks after some questioned her for responding to them.
"I handle the teasing and bullying very well," Williams tweeted. "Keep it comin!!! #StrongOne #StillHere #YouMad."
The 35-year-old Grammy Award winner's comments come weeks after some people disapproved of her responding to a person criticizing her weight loss.
"Wtf happen to her she got Skinty," one person commented on the 35-year-old singer's Instagram picture.
The gospel singer from the Destiny's Child music group chose to respond with a heated comment of her own.
"What happened to you, you have gotten soooooo FAT!!! Ma'am I'm not even gonna tell you that you could push back from a few plates because I'm a Christian and God is working on me to be a better person," Williams wrote in a comment that has since been deleted. "You are certainly welcome to your opinion and observations but HONEY ... make sure you look beauty pageant ready at ALL times before you come for ANYBODY!! Even on my worst day I'm still killing!!"
A number of people expressed concern for Williams' behavior on social media with responses like, "Why be so offensive? I doubt she meant any kind of spiteful intentions," and "Michelle, ask God to guide your words and remain humble at all times."
Although Williams removed her questionable comment, she later tweeted a cryptic message to over 700,000 followers asking people to stop worrying about the sins of others.
"Too busy trying to correct my faults/sins. Don't have time to worry about another's," she wrote. "Sure would be nice if you'd do the same!"
Last year, Williams spoke to The Christian Post about overcoming insecurities that led her to write the song "Believe in Me."
"People might tell you 'Oh my gosh you're great, you have a great calling on your life,' or 'Oh your hair is so pretty today,'" Williams told CP. "... If I come to you and give you a compliment, it probably should be confirmation of what you already know. I just did not believe, I didn't think I was as good as other people around me."
As someone who has overcome issues with self esteem, the singer previously told Sister 2 Sister magazine, she felt warranted in responding to her cyber bullies from time to time.
"I think the cyber bullying is just stupid because the majority of the time most of the cyber bullies just type it, but when they see you on the street, they're not gonna say it to your face," Michelle told Sister 2 Sister. "Every now and then, depending on what day you catch me, if you say something out of line to me — because I don't want you to be ignorant, I want you to be knowledgeable — I will spit something back to you that's factual and I'll say, 'God bless you' at the end."