ISIS Cyber Caliphate Hacks Michigan Church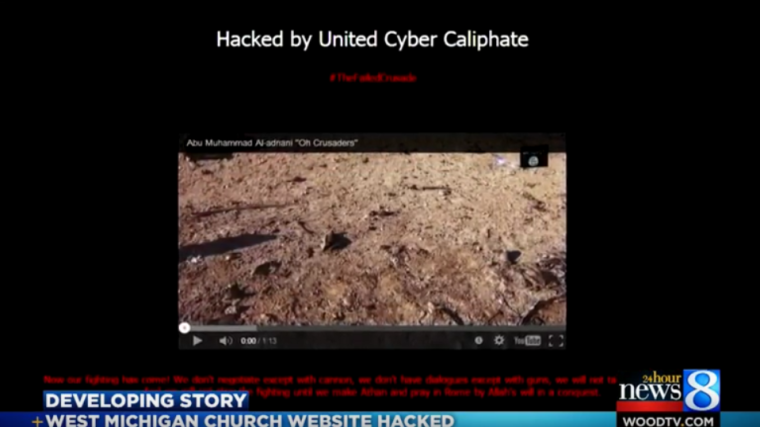 A Michigan church's website was hacked earlier this month by supporters of the Islamic State terror group who posted anti-Christian propaganda on its homepage which is being investigated by the FBI.
Lamont Christian Reformed Church, a congregation of about 130 members based in Coopersville, was hacked by a group of IS supporters calling themselves the United Cyber Caliphate.
Local media outlet WOOD TV 8 reported Sunday that the hacked webpage featured a 2014 video by IS leader Abu Muhammad Al-adnani and was discovered by a teenager who belonged to Lamont CRC.
"It was talking about hating Christians and how Allah was God and everything else. And they're talking about the women and children," said the teen to WOOD TV.
WOOD TV also noted that the FBI was still investigating the matter but did not believe the church was in danger of any physical harm.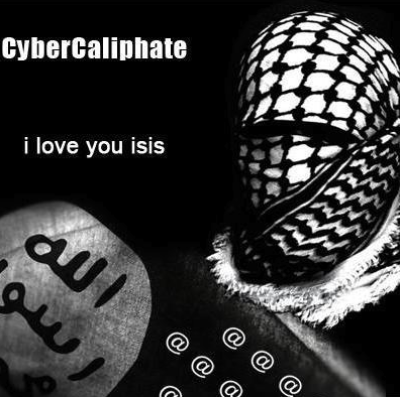 "[Lamont CRC member Jennifer Bosch] said the FBI did not indicate that there was any reason to be alarmed and told her they would get back to her next week. She said the hack was disturbing, but she is not too worried," reported WOOD TV.
"There is no definite indication who is responsible for this hack. It could be someone from overseas or some kid down the street engaging in mischief from his parent's basement."
This is not the first time that the cyberterrorist wing of IS is believed to have hacked a church website and posted disturbing content.
Late last year Our Lady of Mercy Syriac Catholic Church in Sydney, Australia, had its website hacked by IS supporters, who posted graphic videos of executions.
Priest Rahal Dergham told the Daily Mail of Australia that for the congregation the hacking of their site was not nearly as horrible as some of the experiences some members had at the hands of Islamic extremism.
"We have our families still under the threat of IS and the majority has been hurt, displaced or raped. I don't think at this stage we have any fear, we have lost everything," said Dergham.
The Christian Post reached out to Lamont Christian Reformed Church of Coopersville, Michigan, for comment but a response was not received by press time.