Middle East Christians Risking All, Preaching in Deadly Muslim Areas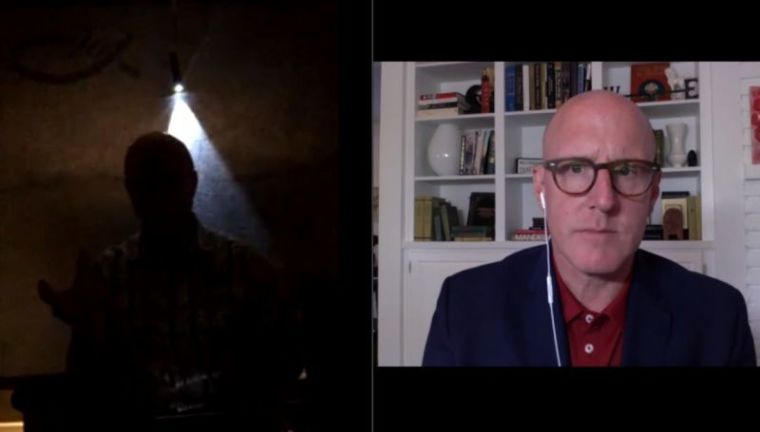 Christians are continuing to share the Gospel even in highly dangerous areas in the Middle East where the Islamic State terror group remains on the minds of the people.
William, a Christian ministry worker who for years has been serving various countries in Central Asia and the Middle East, said in a webinar with persecution watchdog group Open Doors USA last week that even though IS fighters have been defeated throughout Iraq and Syria, dangers remain.
"They (Christians) are telling us that ISIS has been defeated, but ISIS is still in the minds of the people," he said of Mosul, where thousands of Christians were forced to flee four years ago when IS captured the areas.
"You have the Muslim villages around the Christian area, where some of the Muslims don't want the Christians to come back, and they are very vocal about it," he added.
William pointed out that areas in Iraq and Syria remain under IS' control, and it is extremely unsafe for Christians to go there and show their faith visibly, such as by wearing a cross.
"If you go into those areas you have to be extremely careful in sharing the Gospel," he said, adding that neighboring countries like Iran are also dangerous, as believers can end up in jail.
"The encouraging thing is that people are still going. No area is closed to the Gospel because God puts it on people's hearts to go into those areas" and preach despite the dangers, he added.
William noted that in 2014, when IS launched its attacks in Iraq, 70 to 80,000 Christian families had to flee the Nineveh region, with the Islamic radicals threatening to kill any follower of Christ they encountered.
Many fled to Erbil and stayed for years at refugee camps, being helped my ministries like William's and other NGOs.
When Nineveh was largely liberated from IS in 2016, the Christians started returning, only to find their homes and communities destroyed.
"When ISIS retreated, they put fire pots in 70 percent of the houses of the Christians, and put fire in with chemicals," he explained.
"The houses [were] burned, the glass melted, everything inside the homes was destroyed."
Most of the remaining homes had also been destroyed due to bombs from the fighting.
William said his ministry has helped repair close to 1,500 homes there, but noted that many families still need assistance.
Other problems abound too, he continued.
"There's no job, there's no infrastructure, there's no water, no electricity, the sewage system is broken," he said of the various challenges believers have faced.
And those who live in Muslim-majority areas face the threat of death if their Christian faith is revealed.
"The minute it comes out, the family will kill the person" or be attacked, he said, speaking of some cases where families have become violent when a Muslim relative decides to become a Christian.
One clear sign that a person is engaging with the Christian faith is owning a Bible, William said, which is why many try to hide such books.
"We know of one of the Kurdish Christians, that his brother found a Bible under his pillow while he was on duty fighting on the frontlines. His wife had to call him and told him 'your brother found the Bible, you have to run.' So he started running and he escaped because his brother wanted to kill him," he shared.
In other places, it is permitted for Christians to own a single copy of the Bible, but if they have two, they get in trouble — "if you have two copies, you have one copy to give away, and so you're evangelizing," William explained.
Many Christians in persecuted areas in the Middle East are connecting with other believers through social media and social messaging services, and are able to have digital Bibles on their smartphones.
The ministry leader said that authorities in some places are responding to that by stopping believers on the streets and demanding that they see their phones.
"If they find a Bible in the specific language of the country, you are fined, because it is illegal to have a Bible in a very specific local language," he noted.
Despite the dangers and lack of jobs, the Iraqi government is pressuring believers in Erbil to go back to their homes, as IS has been driven out of Mosul and Nineveh. But the central government has not been providing much in terms of aid or rebuilding the homes, William said.
Besides the material needs, William said that in Iraq, "100 percent of the population have some kind of trauma" stemming from the violent conflict.
He noted that his ministry has helped a number of churches start trauma centers that are helping recognize symptoms in people, are training personal counselors and are assisting those that need to talk to someone.
"They talk with each other, encourage one another," he said of Christians.
One thing some struggle with is finding how to pray for the perpetrators, for those who have caused them so much harm.
"I have heard from some of the Christians who have been tortured, where their families have been taken. Some of them have a difficult time. It takes time to start praying for your persecutor," he said.
"But others, they turn the cheek again, and they pray God's blessing. The prayer doesn't need many words. Just use words of blessings."
Christian leaders, such as Iraqi Archbishop Bashar Warda of Erbil, have spoken at length about the difficulties Christians face when trying to return home. Back in February, he warned that Christians "have endured persecution in patience and faith for 1,400 years," but now face an "existential struggle" that could possibly be their last in Iraq.
"So few of us are left, some estimate 200,000 Christians or less," he said of the remaining believers in Iraq, down from 1.5 million in 2003.
Nevertheless, Christians are open to forgiving those who have killed them and forced them to flee, he said.
"We forgive those who murdered us, who tortured us, who raped us, who sought to destroy everything about us. We forgive them in the name of Christ," Warda declared at the time.
William said that he has been inspired by many of the testimonies of Christians he has heard, including from one bishop who when confronted with the prospect of being tortured by IS said:
"I would be happy to die for Jesus."
William explained that made a big impact on him, but when he told the bishop that he is his hero, the bishop replied:
"I am just a servant of Christ."
An important Christian ministry in the Middle East region has been for deaf people. Evangelists have been helping people with such disabilities come to Christ, though often they have to hide their new faith from their communities.
The deaf Christians would meet together in prayer, he explained.
William revealed that he has been teaching children with disabilities, who are often some of the most disadvantaged people in their communities, as they are considered cursed by Muslims and the their families feel that they bring shame to them.
He noted that despite what all the Christians have gone through, they don't blame God. Nominal Christians have said that they have truly found God through their plight, as it has stirred their faith.
"Pray that God will reveal Himself to them," William suggested to believers around the world.
"Pray that God continues [helping them sense] His presence. That is the main thing. They really need to experience God in all the situations they are in.
"Do not pray that persecution is taken away, that is no good. We should pray that in the persecution, God is there, that Christians feel His eternal arms underneath them, that God's presence is with them wherever they go."