Mike Huckabee identifies 'biggest threat' to moral fiber of US, why it's the Church's fault (EXCLUSIVE)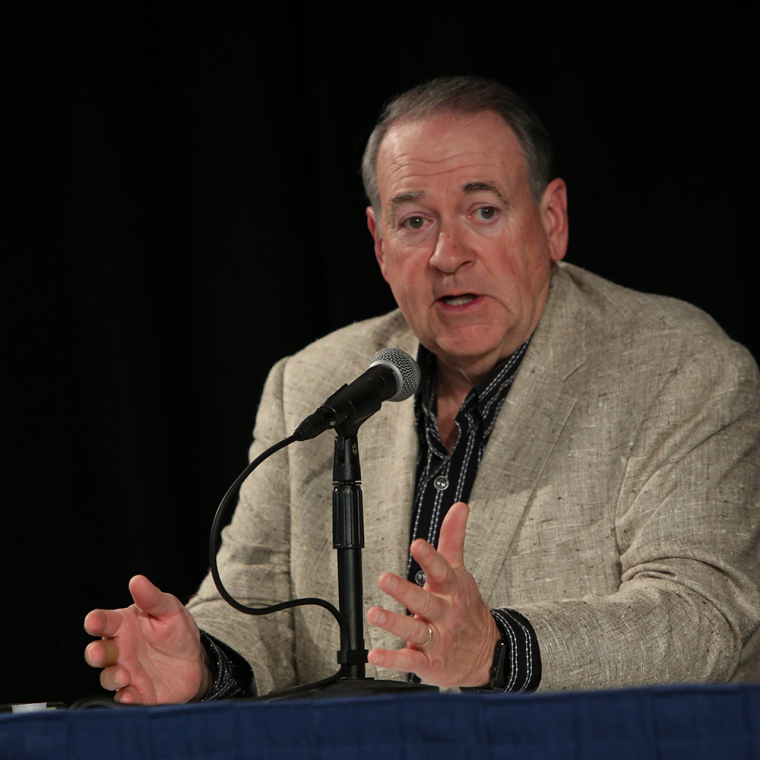 ANAHEIM, California — Redefining gender and sexual identity is the "greatest threat" to the moral fiber of America, said former Arkansas governor Mike Huckabee, and the fault lies with the Church.
"The biggest threat to biblical principles today is the failure to apply a biblical standard of maleness and femaleness," Huckabee told The Christian Post during a sit-down interview last week in Anaheim, California. "We are creating this illusion that there is no gender, there is no identity, and I'm blaming the Christian Church."
The 2008 and 2016 Republican presidential candidate explained that California's introduction of "no-fault divorce" in 1970 created the mindset that marriage "wasn't really that important" and that one "could go in and out of it without a second thought." Prior to that time, some kind of marital fault had to be demonstrated before a divorce could be granted.
"That's when we first started losing that sense of sacredness of what marriage meant," he argued. "So I'm not really that surprised that same sex-marriage has become in vogue because the Christian Church were the ones who essentially abdicated a strict responsibility about what biblical marriage should look like."
"Once you've destroyed that, why can't you have any and everything?" he continued. "The gender dysphoria we're seeing today is largely due to the fact that the Church has failed to present very clearly the words of Jesus and Genesis 5:2: 'Male and female He created them.'"
Huckabee pointed out that society today celebrates single parenting and posits the idea that fathers "really aren't necessary" when it comes to raising children.
"There are some people who are in single parenthood, not because they want to be, but because they were forced to be. And we ought to give [them] all the support," he clarified. "But we should never pretend that it is as good as a loving mother and father in a home where a child sees both genders play out their norms because that's the modeling of behavior that would be ideal for a child to grow up in."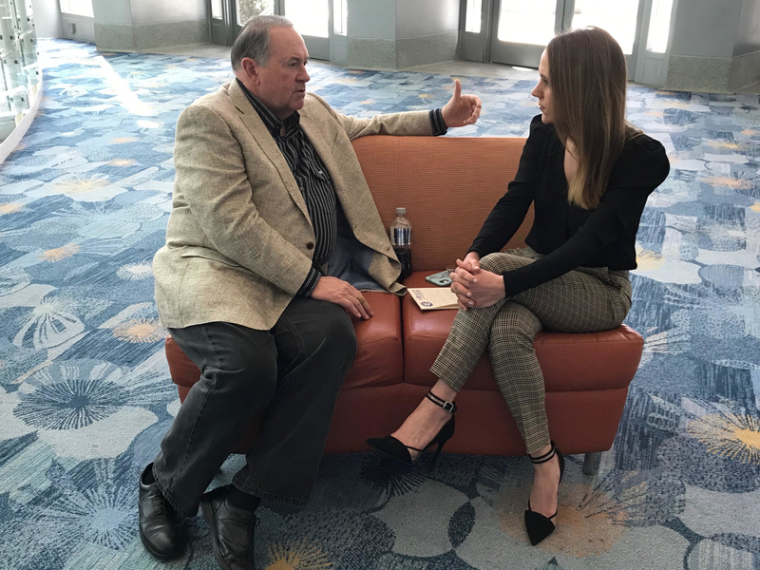 Huckabee, who served as a Southern Baptist pastor before entering politics, said that in order for things to change, the Church needs to clearly present a biblical view of gender and identity — even though it's not considered "politically correct."
"People are afraid that if they are really biblical, it will alienate people and I think that's nonsense," he contended. "Yes, it will alienate some people who are more interested in preserving the lifestyle they have chosen than a lifestyle that will be practical and will work. But it will also be a lifesaver for the people who are really looking for genuine truth."
The younger generation, Huckabee said, is obsessed with saying: "Here's what I feel, here's what I believe, here's what I think," and "this is my truth."
"We need to be bold and say, 'It doesn't matter what you feel. It doesn't matter what you think, or what you believe; what matters is truth,'" he said. "Real truth is objective; it's not subjective. We may see things differently, but there's only one truth."
Parents, he added, have an obligation to teach this truth to their children — and to protect and shield them from destructive political agendas.
"I worry for my grandchildren because somebody with an iPhone can easily expose them to pornography and other disgusting things that no 6-year-old kid should see and should have to have explained to them," he said. "Parents have to, more than ever, have very tight supervision and have screening tools, supervision, and limited time frames when it comes to iPads and iPhones."
"I know it sounds archaic, but you don't let your children play in a busy street. Why? Because they could get hurt. Why do you not let them just have unrestricted access to a mobile device? It's because they can actually get hurt. I think parents have a harder role to play than ever before because there's so much content out there, and very little of it is wholesome and so much of it is really hurtful."
Huckabee, who today hosts a weekly program on the TBN Network, told CP that in an increasingly divided society, it's becoming "harder" to find common ground with those who hold opposing viewpoints. The Left, in particular, he said, wants little to do with those who disagree with them.
"We try to get people from the other side of the aisle to come on my show, and we find it's very difficult because they don't want to do it. They want to stay in their own water even though we make it clear that we're not going to brush them," he said.
"It's really unfortunate. The only thing I know to do is to keep trying."
Earlier in the day, Huckabee spoke at the TV & Film Summit at Proclaim 19, the National Religious Broadcasters International Christian Media Convention.
He recalled that he told Matt Crouch, chairman and president of TBN, "I'd like to do a television show that is unlike what people are used to. I'd like to have a show that is a variety show — enough politics to keep it interesting, but not so much to raise everybody's blood pressure to 300 over 200."
"I do believe there is a place for a show that's wholesome, refreshing, variety, that's entertaining, informative, inspirational — all of those things in an hour — that it moves fast enough that nobody is just lost in a deep, long segment," he said.
Huckabee said his goal is to tell stories that matter and give a platform to "ordinary" people who are doing extraordinary things.
"It just makes me feel really good to know that there are still people in the human race who are absolutely remarkable and have God's imprint in their soul," he said.