Mike Huckabee Laments Religious Intolerance in CMA Foundation Resignation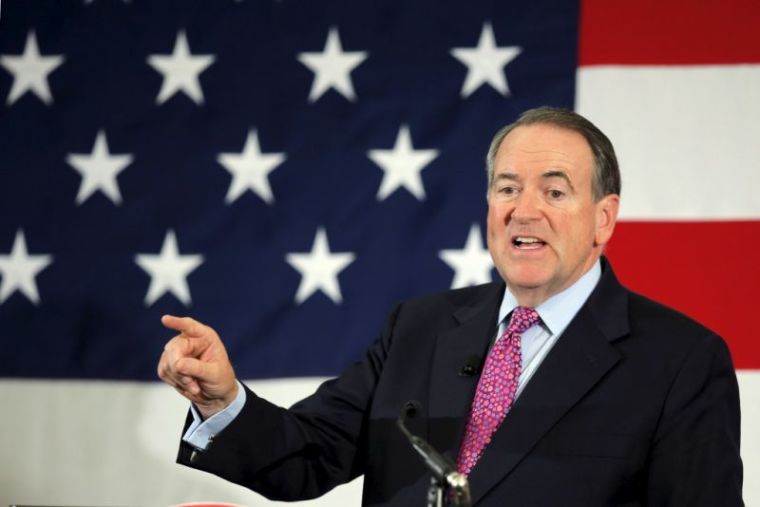 Mike Huckabee has resigned from the Country Music Association Foundation board after serving just one day following complaints by some members who threatened to withdraw their support because they dislike his conservative political opinions and biblical views on homosexuality and transgender issues.
Huckabee, the former governor of Arkansas and host of "Huckabee" on TBN, wrote his resignation letter to the CMA Foundation board on Thursday. In a copy of that letter published by the Tennessean, Huckabee addressed how important music has been in his  life, along with his longstanding work to promote music education in public schools.
He went on to speak out against the criticism he received after becoming a member of the board on Wednesday and explained why he chose to step away from CMA so that students would not be impacted by any backlash.
"Now someone who has never met me threatens to wreck valuable programs of the CMA Foundation because of a personal contempt for my faith and politics. I am willing to get out of the way for the sake of the students the foundation will hopefully help," Huckabee wrote. "If the industry doesn't want people of faith or who hold conservative and traditional political views to buy tickets and music, they should be forthcoming and say it. Surely neither the artists or the business people of the industry want that."
One of the outspoken critics of Huckabee joining the CMA Foundation board is Jason Owen who heads Sandbox Management which represents Little Big Town, Faith Hill and Kacey Musgraves. Owen is in a same-sex marriage and spoke out against Huckabee's views while threatening that his clients would stop supporting the CMA Foundation.
"Huckabee speaks of the sort of things that would suggest my family is morally beneath his and uses language that has a profoundly negative impact upon young people all across this country," Owen wrote in a letter to CMA's CEO Sarah Trahern and CMA Foundation Executive Tiffany Kerns. "Not to mention how harmful and damaging his deep involvement with the NRA is."
After some members expressed outrage and threatened to boycott the CMA Foundation, Huckabee decided it was best for him to step down. In his letter, he denied wishing harm to anyone and wanted the focus to be placed on the children who benefit from the music programs provided by the CMA Foundation.
"I wish upon NO ONE the loss of life or livelihood because that person sees things differently than me," he said. "I hope that the music and entertainment industry will become more tolerant and inclusive and recognize that a true love for kids having access to the arts is more important than a dislike for someone or a group of people because of who they are or what they believe."
On its website, the CMA Foundation reveals just how much it has impacted children through music.
"Inspiring a love for music in people around the world through the charitable giving of the country music community is our vision. Since its inception, the CMA Foundation has given more than $20 million to organizations enhancing the lives of students through the power of music," the website states. "Music education has proven to be an effective and invaluable tool by influencing students' academic achievement, social development and increased participation in activities. Without the support of the country music community these efforts would not be possible."
CMA Foundation board member Joe Galante said the organization initially brought Huckabee on board because of his experience with education reform.
"Gov. Huckabee led an impressive administration while serving the state of Arkansas and his policy experience with education reform is something we are fortunate to be able to learn from," Galante said, according to the Tennessean.