Miley Cyrus Channeling Britney Spears? Experts Question Erratic Behavior (PHOTO)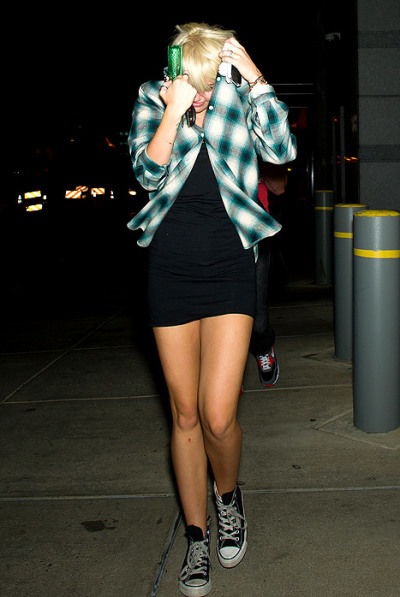 Miley Cyrus was recently photographed desperately trying to hide her drastic new hair cut while in Philadelphia, Penn., on Monday night despite flaunting her new look days prior on Twitter. Her recent behavior has some experts comparing her to previously troubled pop star Britney Spears.
In the past few months the 19-year-old has lost a substantial amount of weight, she has changed her hairstyles repeatedly, recently got her 10th tattoo, she has been accused of frequently cutting her wrists and unexpectedly announced her engagement to Liam Hemsworth. All of these actions which Los Angeles-based psychologist Dr. Seth Meyers believes is a cry for "attention."
"Miley Cyrus seems stuck in a set of compulsive behaviors that cry out for attention. [Her] parade of unusual and provocative behavior recently reminds me of Britney Spears' downward spiral in the past," Meyers told RadarOnline.com.
In 2007, Spears admitted that she had hit rock bottom following her public divorce from Kevin Federline. The singer abruptly shaved her head with electric clippers during a visit to a hair salon, publicly lashed out at paparazzi, and was admitted to hospital before finally checking herself into a treatment facility.
Cyrus had parts of her head shaved on Sunday and debuted a pixie cut that is far different from her usually long hairstyle and in conjunction with other bizarre behavior, and some question whether the former Disney star is perhaps channeling Spears, 30.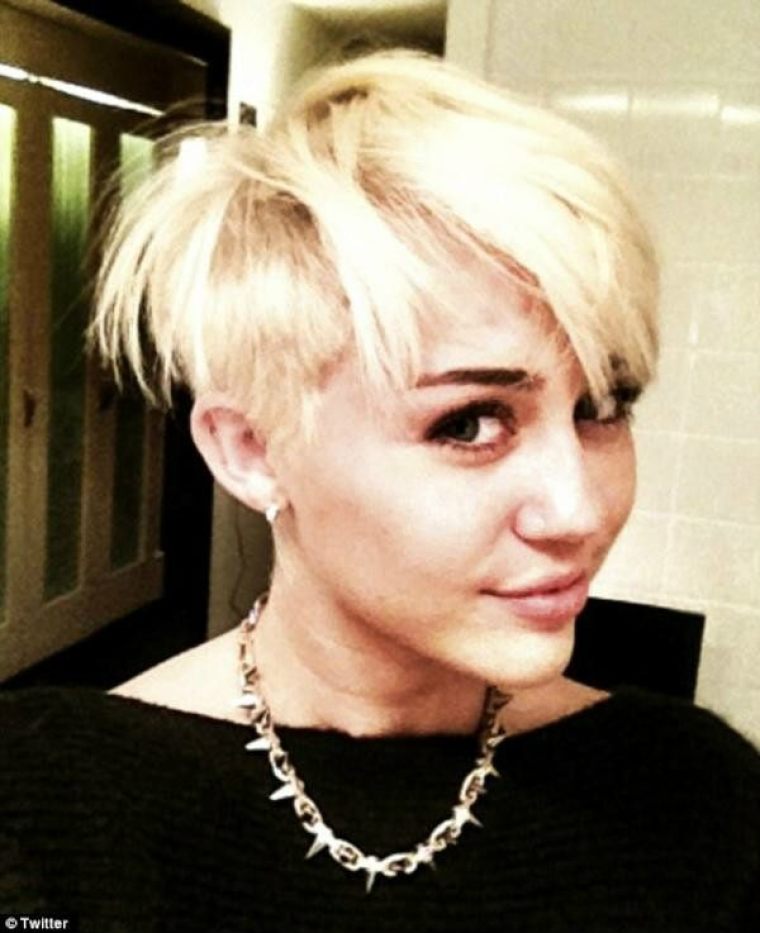 "The apparent recent marks on her wrist, the drastic haircut, and an undeniably fledgling career suggest to me that Miley is overwhelmed with anxiety, feeling lost and uncertain about her future. Her loved ones should keep a close eye on her in case her impulsive behavior continues and gets worse, potentially putting her at risk of self-harm," Meyers said.
The "Party In The USA" singer was photographed with what appeared to be a series of cuts along her left wrist on May 17 and again in May 30, and although her reps previously denied that she was cutting herself, experts believe that the gashes were self inflicted.
"It looks like there has been some self-cutting," Dr. Jeff Gardere, chief contributor to HealthGuru.com, told HollywoodLife.com.
"It's not about wanting to kill yourself, but about being depressed, anxious, having so much stress in your life that you resort to self-cutting to bring yourself back into reality or remove yourself from anxiety and sadness," he added.
Miley Cyrus Chops Off Her Hair