Millions of Students at Risk of Missing Out on Education Due to Wars in Middle East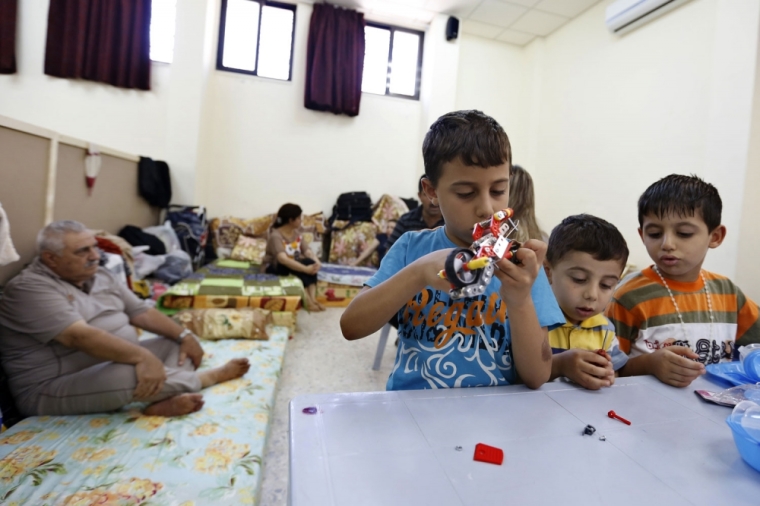 Millions of children in the Middle East region are at risk of missing the school year in the wake of extreme turmoil in the region in the past several months, most notably the war in Gaza between Israel and Hamas and the attacks from terror group ISIS in Iraq and Syria.
"The problem concerns not only minors who are displaced or refugees in these countries, but also the numerous young people living in the areas where people in flight have sought safety. Very often schools, which are not destroyed or damaged or used as headquarters for armed groups, are occupied by communities of displaced persons," a report by the Italian Red Cross and the AGIRE network read.
"In many cases there is no other option: refugee camps are often overcrowded or in precarious conditions and the only possible shelters for those not staying in private homes, are parks, abandoned buildings and schools."
The re-opening of schools in Gaza, concerning more than 240,000 students, was initially set for Aug. 24 but later postponed to Sept. 14.
After nearly two months of fighting, Israel's Army and Palestinian group Hamas reached a long-term ceasefire, stopping for now the fighting, which killed over 2,200 people, mostly civilians.
The war waged by ISIS on Iraq and Syria continues in full-force, however, which is impacting children hard and preventing them from going to school. An estimated 190,000 children in the Kurdistan region alone are unable to go to school, while at least 3 million children in Syria have had to abandon their education since the civil war in the country began in 2011.
An August report by the U.N. High Commissioner for Human Rights Navi Pillay said that the Syrian death toll has topped 191,000 people, and that over 9 million others, close to half of them children, are in need of humanitarian aid.
The Red Cross/AGIRE report added that one in every five schools in the Middle East is unable to function because "there are no books, no desks, no sanitary services and, in many parts of the country, no available teachers."
Relief groups helping refugees in the region have also talked about the urgent problem of children being denied education because of the conflicts. Kathryn Taetzsch, World Vision's senior emergency response leader in Iraq, told The Christian Post in an interview in August that the humanitarian situation in Iraq has "significantly deteriorated," and close to 1.2 million people have been forced to leave their homes.
"Families are temporarily living in local schools, unfinished buildings, churches and other community centers. Some are living out in the open," Taetzsch told CP.
"There are often more than 20 to 30 family members in small spaces like classrooms, and, given the very hot summer temperatures (more than 100 degrees Fahrenheit most days), plus overcrowded accommodations and poor sanitation, this is a very serious challenge for humanitarian organizations."
Taetzsch added: "This region urgently needs peace; children are losing the opportunity to go to school, and they are seeing a future full of violence and fear instead of hope."
Daniele Grivel, a volunteer featured in the Red Cross/AGIRE report, said that strong efforts need to be mobilized to help the children in Iraq.
"Unless adequate solutions are found swiftly, tension is bound to rise between the local Kurd communities and displaced people arriving from other Iraqi provinces," the testimony reads.
"We have started a programme of informal instruction in tents and arranged double shifts in practicable school buildings, but we will never succeed in meeting all the needs."