Minnesota Pastor Resigns Over Affair With Congregant, Escapes Criminal Charge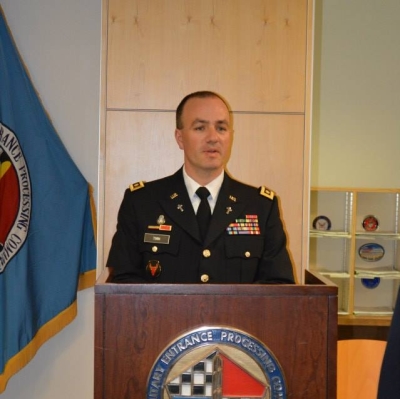 A Minnesota pastor resigned after confessing to an adulterous relationship with a married congregant. His resignation came after the congregant's husband reported him to police.
Steve Timm, who's also a National Guard chaplain, was lead pastor at Rejoice Lutheran Church in Clearwater until July 7, when The Southwestern Minnesota Synod of the Evangelical Lutheran Church in America said he resigned after confessing his sin.
"On July 7, Pr. Steve Timm resigned as pastor of Rejoice Lutheran in Clearwater, [Minnesota], after admitting to inappropriate sexual behavior with an adult female. A disclosure to Rejoice Lutheran congregational members happened on July 9. We are in the early steps of our discipline process. We are disclosing Pr. Timm's conduct and resignation to congregations he previously served in other synods. We have disclosed this to the military, where he has also served," Bishop Jon Anderson of The Southwestern Minnesota Synod of the Evangelical Lutheran Church in America, said in a statement to The Christian Post Tuesday.
In his profile on the church's website, which has since been removed, Timm, who is married with five children, said he has been a pastor since 1999 and a National Guard chaplain since 2003.
"I still thank God for both of those callings. My pastoral passion is helping people find and grow in a faith that is relevant and real. I'm blessed by my wife Megan and our five kids, and I'm blessed to be part of such a faithful, welcoming community of believers here at Rejoice!" he said.
Lt. Matt Treichler of the Clearwater County Sheriff's Office confirmed with CP Tuesday that it was the congregant's husband who reported the matter to police. He did not immediately confirm if the congregant's husband was also a member of the church.
Under Minnesota Law, members of the clergy can be charged with criminal sexual conduct in the third degree if a complainant is not their spouse and: (i) sexual penetration occurred during the course of a meeting in which the complainant sought or received religious or spiritual advice, aid, or comfort from the actor in private; or (ii) the sexual penetration occurred during a period of time in which the complainant was meeting on an ongoing basis with the actor to seek or receive religious or spiritual advice, aid, or comfort in private. Consent by the complainant is not a defense against this charge which draws a maximum penalty of 15 years in prison and/or a fine of $30,000.
The complaint against Timm sought to charge him with criminal sexual conduct in the third degree.
In a redacted copy of the report filed against Timm, the pastor allegedly sent inappropriate text messages to his parishioner near the end of January while she was consulting with him about her marital problems. The parishioner and Timm later decided to discuss the text messages while picking up tables for a church event at Ikea. Once they were at Ikea, however, the pastor allegedly attempted to kiss his parishioner and she rejected his advances. When they were done shopping, things got heated inside the vehicle they traveled in with sexual touching. It was at this point that Timm told his parishioner that he could no longer counsel her as a pastor but just as friends.
The parishioner explained that by the end of February they were involved in a sexual relationship. The sexual relationship ended at the start of April when Timm told his wife.
The pastor told police that he met his former parishioner in the summer of 2016 and they developed a texting relationship. He said by December 2017 they started working out together at the gym. He alleged that it was the parishioner who initiated sexual contact during the Ikea trip. He detailed acting out sexual fantasies with the parishioner before he eventually ended the relationship after confessing to his wife in April. He insisted, however, that the parishioner did not want the relationship to end.
When the case was forwarded to the County Attorney's office for review, a decision was made not to charge Timm with a crime because "the instance of sexual contact and penetration did not occur in the course of a meeting or ongoing meetings in which the complainant sought or received religious or spiritual advice, aid or comfort from Timm," Treichler said.
The decision to file a complaint against Timm was inspired by a similar case that was made public just over two weeks ago, involving Charles Norman Pelkey, 49, a pastor from Avon Community Church who was charged with having criminal sexual conduct in the third degree.
According to a CBS report in November 2017, Pelkey's parishioner sought religious and spiritual guidance from him and by March a sexual relationship had developed. The relationship allegedly continued until May. The pastor continued to provide the parishioner religious and marital guidance for the duration of the sexual relationship, police said.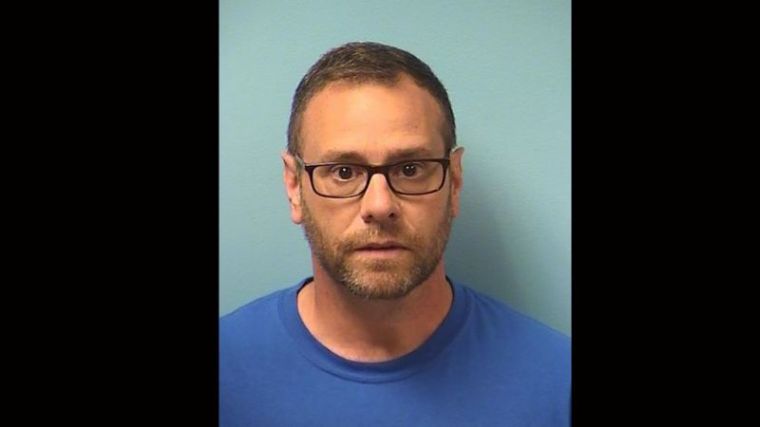 In this case, Lt. Vic Weiss of the Stearns County Sheriff's Office explained to CP "there was sexual contact occurring during a time period that they were receiving pastoral counseling."
Under Minnesota law, Weiss stressed, as long as a counseling relationship is ongoing between a pastor and his parishioner, a sexual act as defined under the law is criminal.
"If you're a pastor, you can't engage in sexual contact with a parishioner if it's in the course of therapy, counseling, religious guidance advice. Anything in that realm. At any point, whether or not the other party consents to the acts doesn't matter because the statute has been written in such a way that basically it deems that that person, if they are seeking out that kind of advice, fundamentally they are vulnerable and need some help," Weiss said. "It's written so that people are held accountable if they try to take advantage of that situation."
When asked if the law could be manipulated, Weiss said the police can only act on what they are told in many of these cases.
"A lot of these cases will depend on both what the victims and witnesses and suspects all say. So sometimes your case, like any case, can completely depend upon the cooperation that you get from the victim," he said.
"You might not always be able to successfully prosecute based on a lot of factors," he added. "Anything is open to being manipulated when people aren't telling the truth."
Bishop Anderson stressed that the church "does not tolerate sexual exploitation or abuse in any way. Our synod and its congregations are, and should remain always, safe places for all people. We ask for prayers for all involved, including victims of sexual misconduct, the members of Rejoice Lutheran, and Pr. Timm and his family."