Missing Arizona Teen, Johnathan Croom, Found Dead in Oregon
Missing Arizona Teen, Johnathan Croom, Found Dead in Oregon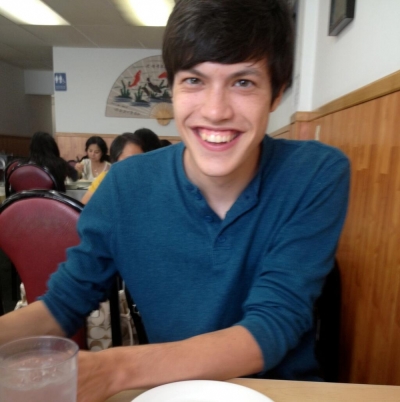 The body of an Arizona teen who went missing last week has been recovered in the woods of southern Oregon. Johnathan Croom's body was found about 1000 feet away from his vehicle, with officials believing he committed suicide.
In a telephone interview with the Associated Press, Croom's father, David thanked everyone who helped search for his 18-year-old Johnathan, and requested prayers for his family.
He also said his son was mourning the end of a relationship and had "headed out to find himself."
After Croom's car had been located in Oregon last week, his family had speculated that the teen had gone off into the woods, inspired by Christopher McCandless, the protagonist from his favorite book and movie Into the Wild.
McCandless gave away or abandoned all his possessions and cash before disappearing into the Alaskan wilderness. His body, journal and camera were found four months later.
Croom had driven up to Washington State to visit a friend and had been on his way back to Phoenix when he stopped responding to his father's attempts to contact him. The friend whom he visited had said the last thing he had heard from Croom was a text that indicated he was "going on an adventure."
On CNN's Piers Morgan, Croom's father, David, indicated that did not want his son to have a similar situation to McCandless;.
"In the movie, nobody got involved and looked for him, and so that's why we're out looking for Jonathan," he had said. "We want to change his story and have a happy ending."