'Mob Wives' Renee Graziano Sued For $77 Million Over Botched Surgery Claims
"Mob Wives" star Renee Graziano has been slapped with a $77 Million defamation lawsuit by a Manhattan plastic surgeon who believes that the reality TV star has ultimately ruined his career.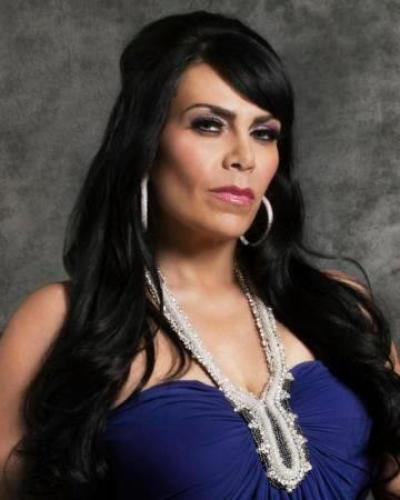 Dr. Andrew Klapper, 43, the surgeon who performed Graziano's full body lift in 2011, recently filed the lawsuit in a Brooklyn Supreme Court, charging that the VH1 star falsely accused him of botching her surgery and has subsequently tarnished his reputation.
"She has been on a media campaign to destroy this man's professional reputation and she has succeeded," attorney Barry Levin, who is representing Klapper, said Monday. "His practice has diminished considerably in the last year."
Graziano, daughter of the highly respected mafia boss in the renowned Bonanno crime family, went on a somewhat of a press tour shortly after undergoing the extensive procedure and publicly complained about her plastic surgery nightmare after she reportedly suffered complications at the hands of Klapper.
"I went in beautiful, I came out ugly," Graziano previously said during the season two premiere of "Mob Wives" last fall.
Following the procedure Graziano turned to NYC celebrity plastic surgeon Dr. Michael Fiorillo who allegedly fixed her botched surgery, which critics argue completely undermined Klapper's competency.
"It was a total success! I finally got my a-- fine, and I am very happy!" Graziano previously told RadarOnline.com.
The mother of one claimed that she paid $30,000 for the initial full body makeover which reportedly included a tummy tuck and butt lift, although Klapper maintains that he never received a dime.
Klapper's lawsuit references a 2011 interview that Graziano allegedly gave to OK! magazine shortly after she was released from the hospital in which she claimed that she tore open her stitches when she moved the wrong way after coming out of anesthesia.
The entire procedure was filmed for the mob style reality show and upon waking up, Graziano complained about extreme pain and discomfort which Klapper charges was to establish a plot line and boost ratings.
"Defendant Graziano was aware she was being filmed for a future episode of 'Mob Wives' and conducted her theatrics for the benefit of her television show," the lawsuit contends.
The suit seeks damages from the production company of Graziano's sister Jennifer, the creator of the "Mob Wives" franchise along with the VH1 network and The Weinstein Co., which produce the show.
Renee Graziano on The View!