Mom Describes Sexual Assault of 5-Y-O Daughter in School Bathroom After Transgender Policy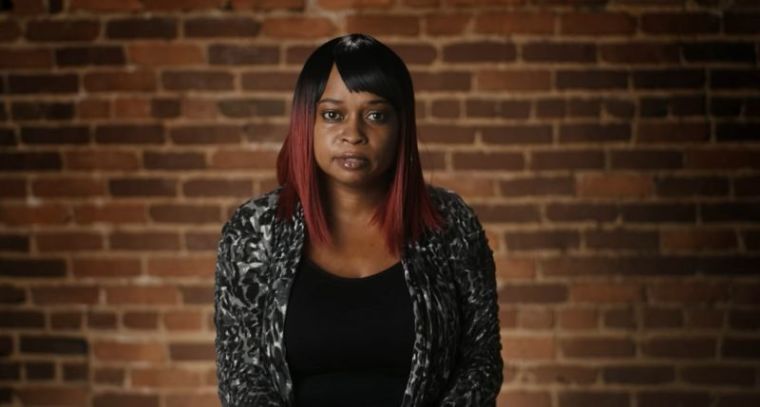 A mother has described the graphic sexual assault her 5-year-old daughter suffered in the girls' bathroom a year after the school implemented its new transgender bathroom policy.
Pascha Thomas, the Georgia mother in question, shared her testimony on Wednesday in a video with the nonprofit legal firm Alliance Defending Freedom. She explained that her daughter was assaulted in November 2017 at an elementary school that is part of the City Schools of Decatur.
"My daughter stated to me that she was in class, and she asked the teacher if she could go to the bathroom. And the teacher said yes," Thomas described.
"So she was in the bathroom and she was pulling up her pants, when one of her classmates came into her bathroom, a little boy. She tried to leave the bathroom, [but] the little boy pushed her against the bathroom stall. Basically pinned her up against there. She asked him to stop, he wouldn't. He took his fingers and he was penetrating her through her pants. She asked him to stop, and stated several times that it hurt. He refused," the mother continued.
"Once he was done, she went to class. I asked her if she told anyone about it. She started crying and said 'No mama, I didn't tell nobody, but I didn't ask him to come in the bathroom with me. I didn't know he was going to do that.'"
ADF explained that the school had implemented a policy in 2016 to allow students who identify with the opposite sex to use bathrooms, locker rooms and showers that corresponded with their gender identity, rather than their biological sex. Meaning that boys who identify as female are allowed to enter girls' facilities. 
Superintendent David Dude revealed to staff at the time that they were implementing "a policy that required all Decatur Schools to admit boys who identify as female into girls' restrooms, locker rooms, and shower areas on school premises ... based solely on the stated preference of the individual student. ..."
The move was allegedly made without informing the parents, however, a number of whom said that they shared their concerns about the change but were largely ignored.
Thomas explains that she has since been involved in an ongoing dispute with the school. She accused the City Schools of Decatur of blaming her for the incident and even sending the Department of Family and Children's Services to investigate her family.
She says that the school has continued ignoring the assault, and even directly told her that the bathroom policy would not be reversed.
"What happened to her, I felt devastated, I felt angry. I felt betrayed," Thomas said about her daughter in the video.
"When I dropped my child off at school, I never would think that she would be sexually assaulted in a bathroom by a little boy."
The U.S. Department of Education's Office for Civil Rights announced back in September that it will investigate the ADF's complaint, which was filed against the City Schools of Decatur on behalf of the 5-year-old girl.
"This situation was both deeply tragic and avoidable," said ADF Legal Counsel Christiana Holcomb.
"Schools have a duty to protect the privacy and safety of all students and Decatur Schools clearly failed this young girl. The current approach that many schools are taking of passing these transgender bathroom policies isn't working; they fail to provide basic privacy or ensure the safety of all students."
Attorney Vernadette Broyles with the Georgia Adoption & Family Law Practice, who co-filed the complaint with ADF, argued that a school's top priority should be the safety of its students.
"Decatur School's policies have created a stressful, unfair, and, as in this case, even unsafe environment — particularly for girls. We are grateful that OCR is investigating this tragedy, and we hope the agency helps this school district and others adopt commonsense solutions that protect the privacy and safety of all students," Broyles said.
A school district spokeswoman told The Atlanta Journal Constitution that the district was "aware of the unfounded allegations" and that "we fully disagree with their characterization of the situation." The statement added that there would be no further comment as it was a pending legal matter.
Watch Pascha Thomas' story below: