Mom sues after military flags her as 'security threat' for opposing elementary school's LGBT posters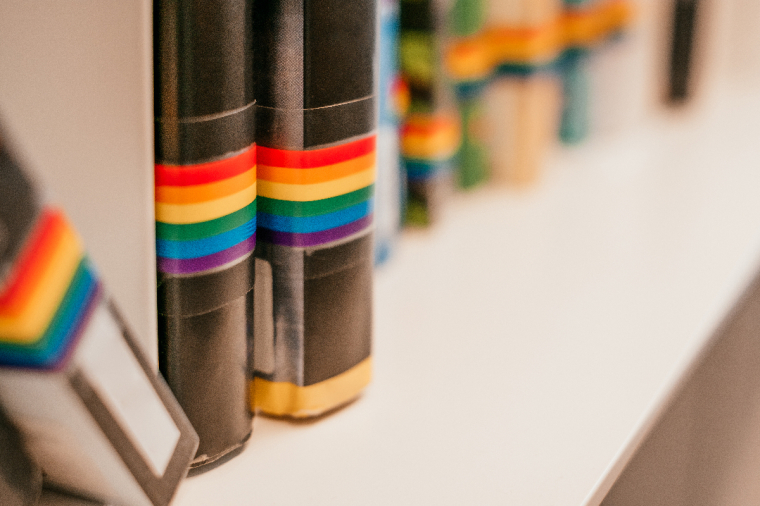 A New Jersey mother who was reported to local police by a military official after criticizing her child's elementary school for displaying posters in the hallway about sexual preferences has filed a federal lawsuit claiming her civil rights were violated. 
Angela Reading, a third-year law student and mother of two, filed a federal lawsuit against the high-ranking military, police and local government leaders, claiming she was treated like a terrorist for questioning offensive signs at the North Hanover Township Elementary School last November.
The law firm Thomas More Society filed the lawsuit on the mother's behalf in the U.S. District Court for the District of New Jersey. Reading also served as vice president of the Northern Burlington County Regional School District Board of Education until she felt forced to resign in December to "protect her family."
The filing alleges that North Hanover Township Police Chief Robert Duff and military personnel from Joint Base McGuire-Dix-Lakehurst compelled the removal of Reading's Nov. 22 Facebook post about posters featuring terms like "polysexual," "pansexual" and "genderqueer" displayed in the school hallway.
On Nov. 23, 2023, the suit claims, U.S. Army Lt. Col. Christopher Schilling used his personal email account to criticize Reading's Facebook post "in an email to parents and local school staff members, complaining (among other things) that, according to him, Mrs. Reading did not understand that the term 'polysexual' means 'simply an attraction to many genders and identities' — as if to say that impressionable young children should be acquainted with this bizarre and sexually freighted concept."
The email was among several obtained in a public records request that was a "prelude to his use of his military email account and position to involve Joint Base personnel, including the Security Commander, Defendant Grimmett, in the censorship of, and retaliation against, Mrs. Reading's protected speech."
On Nov. 25, Schilling allegedly sent another email to parents and staffers calling for an "ethics complaint against Mrs. Reading because her Facebook post was supposedly 'stirring up right wing extremists.'" Two days later, Schilling sent another email saying he was "reaching out to other resources in the area to gather support for this issue," which the lawsuit surmises is "likely when he began involving military personnel in his vendetta."
On Nov. 29, Schilling sent an email asking "Northern Burlington Regional School District superintendent Andrew Zuckerman to remove Mrs. Reading's Facebook post and stated that 'more positive things are going to happen tomorrow.'" That same day, Schilling used his military title to engage in an email thread with U.S. Air Force Major Nathanial Lesher, who assured Schilling that he would forward his concern to Chief Duff "for awareness." 
"For no reason other than he disagreed with it, Defendant Schilling's military email of November 29 labeled Mrs. Reading's post a security threat, even though he knew that his doing so was without legal basis and that his action would trigger severe adverse consequences for Mrs. Reading," the lawsuit contends.
"This blatant mischaracterization was made to suppress Mrs. Reading's speech and cause her emotional harm and other injuries — in keeping with Schilling's earlier declaration that 'we need to keep the pressure on' until Mrs. Reading ceases to express her point of view."
Thomas More Society Special Counsel Christopher Ferrara said in a statement that Reading's Facebook post was made as a private citizen, sharing her experience attending a "math night" at the school where her daughter encountered LGBT-affirming posters. She questioned why elementary children were being exposed to such topics, which are not part of the state educational standards or approved curriculum.
"This intention to trigger a preposterous widespread law enforcement investigation and state of alarm over Mrs. Reading's protected speech as if it were an 'incident' of potential, or even actual criminality, is a violation of Mrs. Reading's civil rights," Ferrara said. 
"[The Readings have been] demonized, harassed, traumatized, and excoriated throughout the community, forced to resign their school board positions, and having been made unwelcome," he added.
"[They] now feel they must seek costly alternative education for their children. All of this is a direct result of a conspiracy to punish a mother who did not welcome a public school's attempt to force a woke ideology upon her own, and other, young children — and to have the audacity to exercise her right of free speech to do so in a peaceful manner in an appropriate forum."
At the time, the joint base confirmed in a statement to Fox News that it notified law enforcement about the exchange between Reading and Schilling on social media as part of "common information-sharing practice among law enforcement entities."
"The current situation involving Ms. Reading's actions has caused safety concerns for many families," Schilling wrote on Facebook at the time, according to Fox News. "The Joint Base leadership takes this situation very seriously and from the beginning have had the Security Forces working with multiple state and local law enforcement agencies to monitor the situation to ensure the continued safety of the entire community."
Speaking to CBN News, Reading said her life has been "uprooted" and she had to stop attending law school and withdraw her children from school for their safety.
Reading's lawsuit comes as the Republican-led U.S. House of Representatives is investigating the alleged "weaponization" of federal law enforcement against conservatives. 
In 2021, the Department of Justice issued a memo directing the FBI to work with state and local law enforcement to "facilitate the discussion of strategies for addressing threats against school administrators, board members, teachers, and staff." 
The memo followed a letter from the National School Boards Association urging the federal government to use anti-terrorism laws to act against those threatening school officials. Critics contend that the letter and ensuing memo sought to silence parents outraged over the inclusion of sexually explicit material in public schools as well as the promotion of LGBT ideologies and divisive theories on race.