'Unprecedented': Employment tribunal recuses 2 judges for bias in Christian mother's firing case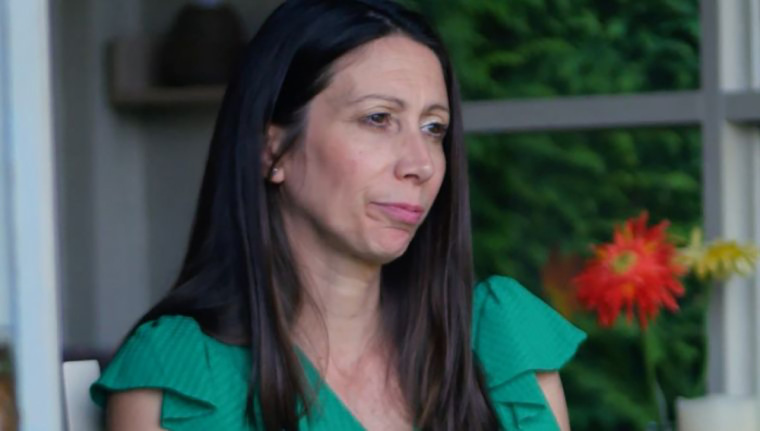 An employment tribunal in the United Kingdom has now recused two panelists for perceived bias from the case of a Christian employee who claims she was fired for raising concerns about her son's Church of England primary school teaching students about transgenderism and sex education.
In what it deems an "unprecedented" move, the Christian Legal Centre announced in a statement that the president of the Employment Appeal Tribunal has been "forced to recuse two lay panel members for perceived bias on transgenderism and extreme sex education."
An Employment Tribunal is hearing the case of Kristie Higgs, a former pastoral assistant at Farmor's School in Fairford, Gloucestershire, who claims she lost her job in 2019 due to her religious beliefs. The Christian Legal Centre is supporting the mother's case.
Higgs circulated a petition on social media in 2018 in opposition to the introduction of relationship education in primary schools. In another post, the mother commented on schools using books about gender identity, writing, "This is happening in our primary schools now." 
In October 2020, an employment tribunal upheld Farmor's School's reasoning for the dismissal. Employment Judge Derek Reed wrote that the dismissal was motivated by the school's fear that Higgs "would be perceived as holding unacceptable views in relation to gay and trans people," even if she denied that her posts were intended to be transphobic or homophobic. 
The former pastoral assistant disagreed with the judgment and appealed the decision. 
As CLC reported Friday, the Employment Appeal Tribunal President Justice Jennifer Eady agreed to recuse a presiding panel member for Higgs' hearing, Andrew Morris. The newest recusal comes months after another panelist, activist Andrew Lord, was removed from the presiding panel last July. 
Last Wednesday, it was discovered that Morris, the former assistant general secretary of the National Education Union, a role he held between September 2017 and March 2022, was serving on the panel. 
"Under Mr Morris' watch, during the time frame that the government will review, the NEU has consistently taken a strong position in favour of making both relationship and sex education mandatory in primary schools and encouraging teaching children at primary schools about same-sex relationships and transgenderism," the CLC statement reads.
Higgs' lawyer, Richard O'Dair, contends that Morris was a high-ranking member of an institution that argued the same ideas that Higgs objected to in her social media posts that led to her dismissal. 
The attorney reasoned that if "one lives and works and breaths a particular set of ideas in working life," it would be difficult to distance themselves from those ideas. 
One of the pieces of evidence of the material being taught at the time of Higgs' firing included a document showing NEU's support for "Pride" and hosting LGBT-themed events at schools. 
Eady agreed with O'Dair, stating that she would recuse Morris and would proceed with the hearing "judge alone." 
"I allow the application to be recused," Eady wrote in her judgment. "Key points: he was at the relevant time a member of an organisation where he held a senior office which campaigned on the same issues as in the post." 
"Whether or not he agreed, as a senior officer he associated with the views expressed by NEU," Eady continued. "Many unions express views on matters of current issues, but NEU took a particular interest in the issues in question. Difficult to see how Mr Morris as Assistant General Secretary can be dissociated from those views in the eyes of an impartial observer."
A previous appeal by Higgs was postponed in July 2022 after Eady was forced to recuse Lord from the panel. Lord had publicly called for negative statements about LGBT ideology to be restricted, and he associated with the LGBT charities Mermaids and Stonewall. Considering Higgs' case centers around posts made on social media, Lord has threatened on his own Twitter page to block anyone who "tweets (or likes/retweets) abuse to or about me, my friends, my colleagues, or marginalised communities." 
In October, the Charity Commission announced that it had opened an investigation into the Mermaids following a report by The Daily Telegraph that the group sends "chest binders" to girls as young as 13 without their parents' knowledge.
A girl attempting to appear more masculine may use a chest binder to flatten her breasts, potentially leading to side effects such as breathing difficulties and breast tissue damage. 
The other organization Lord is affiliated with, Stonewall, is an LGBT charity that endorsed Higgs' firing, according to CLC. 
While Higgs said that she is "deeply saddened" by the developments, she is also "relieved" that the appeal will continue. 
"How can we expect access to justice when this is what we keep confronting at every stage," she said in a statement. 
The appeal hearing comes amid news that the government intends to launch a review into sex education taught at schools in England and students' exposure to "inappropriate" content.