Church of England bishop reports member to police over synod motion, Twitter posts against child grooming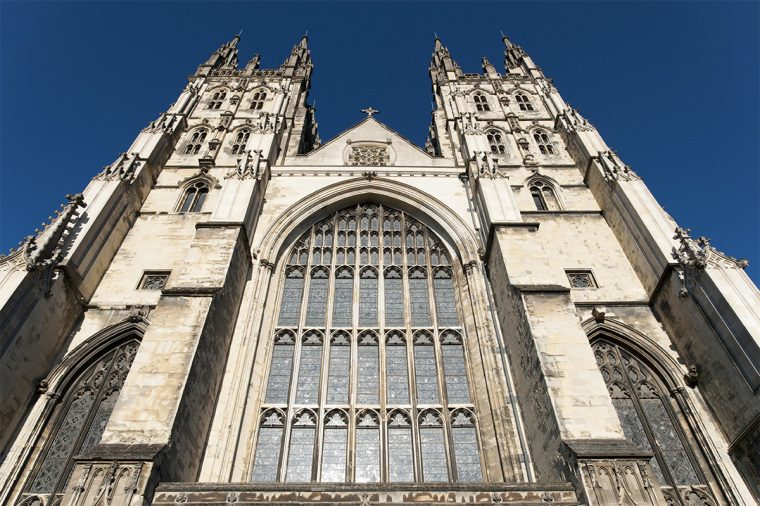 A member of the Church of England was reported by his bishop to the police for allegedly causing offense by running a campaign against the sexualization of children and sharing his views on Twitter that riled some clergy and LGBT groups, leading to death threats.  
The Diocese of Coventry, led by the Bishop of Coventry, the Rev. Christopher Cocksworth, reported Sam Margrave, 40, a former councilor who has been a lay member on the CofE's general synod for 10 years, after he addressed concerns about "queer theory" infiltrating the denomination. He has since received numerous death threats and has been forced to install security cameras around his house. 
The incident is believed to be the first time that a general synod member's posts on Twitter have prompted such a reaction from clergy and LGBT activist groups, according to Christian Concern. While the police haven't yet taken action against Margrave, he's concerned that a "non-hate crime incident" is on his record, and that he'll one day be interrogated by the police to answer to such claims.
This all began after Margrave put forward a Private Members' Motion for the July 2022 general synod, titled "Declaration of Christian Incompatibility of Pride," a copy of which was published by Christian Concern. The pledge included plans to launch a campaign "against [the] sexualization of children."
Margrave also vowed to do more to end Christian persecution worldwide, and to "oppose aggressive secularization and calls to abolish churches' charitable status," and continue to "speak on difficult issues." 
He also asked bishops to acknowledge concerns from parents and professionals worried about the "sexualization" and "grooming" of children and to answer questions about queer theory. He also called for the church to enforce existing laws in the church about the use of flags and consider whether the concept of "Pride" aligns with the Christian faith. 
Margrave posted a follow-up of his submission in a thread on Twitter. 
Among his posts on Twitter, he wrote that his motive: "Is to call the Church & Bishops to stand up for biblical teaching, & the Canons of the church, not endorse sin or send messages that harm people by suggesting God agrees with an agenda that is incompatible with Christianity. Pride is the nation's next Jimmy Savile."
Savile hosted a long-running TV show on the BBC and befriended Princess Diana in the cause of charity work and the then-Prince Charles who sought Savile's advice on several occasions. Savile often publicly joked about being sexually attracted to young girls and was found to have used his charitable endeavors to prey on those who lived at in-patient facilities. 
In response to an inquiry from The Christian Post, the Diocese of Coventry directed CP to a statement on its websites stating that it remains aware of "highly offensive" comments made by a member of its Diocese. 
"We are extremely sorry when an individual makes comments that fall short of the social media guidelines published by the Church of England and fails to behave in a way fitting of their office as a member of Synod," the statement reads. "We continue to take all the appropriate action available to us, including reporting the matter to external agencies and are working to introduce a Code of Conduct with sanctions for non-compliance to our own Synod." 
The Diocese of Coventry said it has not acted "lightly." Its response stemmed from various complaints from third parties and multiple attempts to offer counsel to the individual concerned. These third parties include members of Inclusive Church and other LGBT activist groups, according to Christian Concern. 
"As a Diocese, we believe everyone has the right to feel safe when interacting online," the statement continues, adding that "hate speech or malicious communications" can be reported to the police or social media companies "who will take necessary action." 
Because of activists' actions against Margrave and the reaction from some within the denomination, he has been inundated with threatening phone calls and emails and has received images of dead bodies mailed to his home.  
"When he attended general synod in July 2022, a police officer installed a panic alarm on Margrave's phone, and he had to have protection due to the level of threat and concerns for his safety."
As CP has reported, the Church of England announced last month that it would not officiate same-sex weddings but would bless same-sex marriages and give gay couples full membership.
In a recent interview with the BBC, the Archbishop of York Stephen Cottrell said CofE's new stance on the issue is that same-sex marriage is OK, as long as couples are in "committed, stable, faithful relationships," adding that same-sex married couples will be "welcomed fully into the life of the Church, on their terms."
The denomination's leadership said while clergy won't be officiating same-sex weddings, they can offer "prayers of thanksgiving, dedication and for God's blessing for same-sex couple."
Regarding the announcement, the Archbishop of Canterbury Justin Welby said, "I am under no illusions that what we are proposing today will appear to go too far for some and not nearly far enough for others, but it is my hope that what we have agreed will be received in a spirit of generosity, seeking the common good."