Mont. University to Host Fifth Annual 'Latex and Lace Condom Fashion Show;' Youth Expert Says Event Is 'Crude'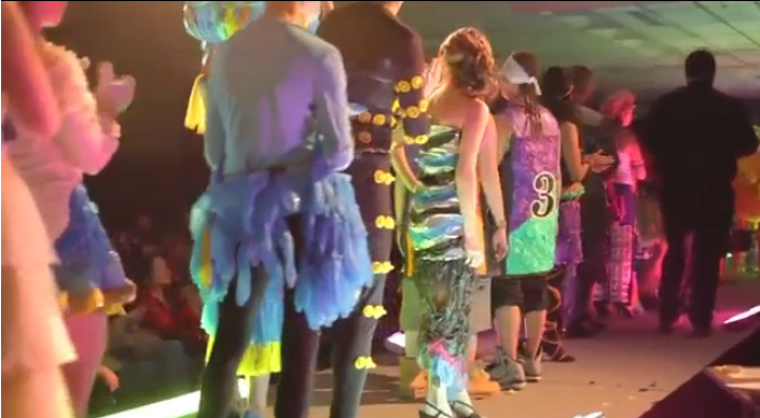 Montana State University (MSU) will host its fifth annual "Latex and Lace Condom Fashion Show" next month, in which about 30 students will model outfits made out of condoms. A family and public policy expert condemned the event as a distraction and discussed three sexual cultures that can be found on Americas college campuses today.
"Such publicity stunts avoid addressing the real challenges facing young people – including the desire for authentic, meaningful relationships," Janice Crouse, executive director and senior fellow at Concerned Women for America's Beverly LaHaye Institute, told The Christian Post in an interview on Monday.
Crouse argued that, rather than promoting an agenda that actually helps or educates college students, "this event is counting on the shock factor of blatantly linking condoms to lingerie to get publicity and promote attendance."
MSU sexual health educator Ashlyn Alsberg told The Daily Caller that the show is meant to be an educational opportunity for students to learn about sexual health. "We want the audience and models to learn about sexual health in a very interactive and fun way."
A video report on the 2012 Latex and Lace Condom Fashion Show features a discussion with Doug Fulp, who is dubbed an "MSU health educator." Much like Alsberg, Fulp simply states that the purpose of the event is to "bring out educational information about sexual health," and adds, "we want condoms to be not so much of a taboo thing to talk about."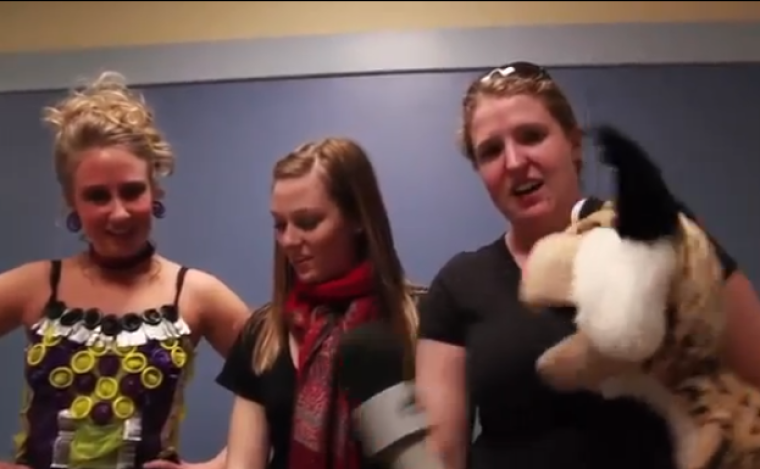 Crouse, however, believes that there isn't any stigma associated with condoms.
"Today, condoms are openly discussed, featured in advertisements and presented as the solution to any and all sexual risks," she said. Widespread awareness of condoms, and other forms of contraception, give the lie to the stated purposes of the event.
"This is just another way for today's college student population to feel they are avant-garde in blasé sexuality," Crouse explained, adding that this empty posturing is the event's true purpose.
Crouse also relates the fashion show to three distinct sexual cultures found on college campuses, starting with the Sexual Revoultion of the 1960s.
1. The Sexual Revolution
"Adults long ago abandoned their leadership role on campus, leaving undergraduates to set the tone and cultural climate of student interactions," said Crouse about the Sexual Revolution. In the 1960s, campus activists rebelled against the classical and Christian understanding of sexuality, as it restricted sex to marriage between one man and one woman.
The premise of the Sexual Revolution was "if it feels good, do it," and "make love, not war." This new freedom was meant to unleash sexual energy long kept dormant by traditional family structures.
2. Campus sexuality

Instead of new energy, however, the movement found boredom. Today, Crouse explained, "crudity, junior-high-type of behavior prevails with objectification of girls and unfettered sex." But "college students seem to find it challenging to dream up titillating new innovations to spice up their events and feel risqué."
"Sexual freedom degenerated into sexual license," Crouse commented, noting that "each successive generation of students pushes the envelope even further." Slowly, discovery, adventure and excitement have disappeared in the wake of sexual indulgence. "There are few frontiers of sexual crudity left," Crouse explained, leaving the "pioneers" with nothing to discover, and an increasing sense of boredom.
3. A new Christian sexual culture
"Young people are seeing their friends destroyed by the drinking and drug scene; they are seeing the damage of drink-fueled, meaningless sex," she said. Among these damaging effects, Crouse listed abortion, rape and hooking-up, which, she believes, hurts people by taking the human connection out of sex.
In response to these negative effects, a Christian culture of sexually-restrained fun is re-emerging on college campuses.
"Strong Bible study groups and Christian para-church organizations are providing support, training and good, clean fun," said Crouse, who predicts that these organizations will bring some of the meaning back into sex, and some healing to the damage caused by the "hook-up culture."