Montana commission withdraws from American Library Association over 'Marxist lesbian' president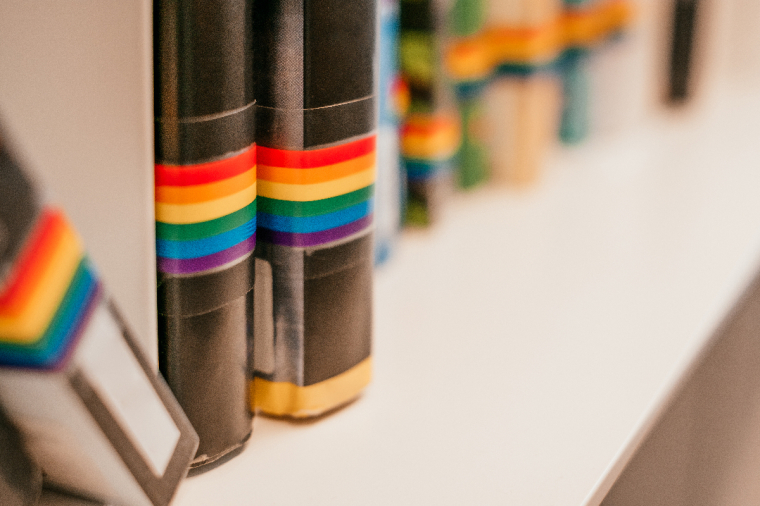 The Montana State Library Commission voted to withdraw from the American Library Association following comments made by the ALA's new president, a self-described socialist who identifies as a "Marxist lesbian." 
The MSLC separated from the national library group in a 5-1 vote Tuesday on a resolution issued by Commissioner Tom Burnett. Commissioner Brian Rossmann was the sole "no" vote, and Commissioner Peggy Taylor abstained. 
The vote was held after an hour of public comments, with some voicing objections to the presence of sexually explicit and other controversial materials in children's libraries. Rossman believes separation is a "drastic" response to "one individual's" politics. He suggests a "better approach" would be to send a letter to ALA expressing the commission's disapproval of the new president's politics. 
"Our oath of office and resulting duty to the Constitution forbids association with an organization led by a Marxist," reads a letter the commission voted to send to the ALA. 
ALA President Emily Drabinski appeared to comment on the Montana commission's vote in a Tuesday tweet, writing, "That is not the Montana — or Montanans — I know."
Following her election in April 2022, Drabinski wrote in a now-deleted tweet that she "just cannot believe that a Marxist lesbian who believes that collective power is possible to build and can be wielded for a better world is president elect of ALA. I am so excited for what we will do together. Solidarity. And my mom is so proud. I love you mom."
The American Library Association and the Montana State Library Commission did not immediately respond to The Christian Post's request for comment. 
Elsie Arntzen, commission superintendent of public instruction in Montana, defended the decision, asserting that "Marxist ideologies directly oppose our Montana values."
"Ms. Drabinski is a supporter of Critical Race Theory, which Montana rejected as discriminatory, and other far-left-leaning ideologies that have no place in our schools and libraries," Arntzen said in a statement to Fox News. 
"Montanans embrace honest and accurate views of history while understanding that our country, at times, has fallen short of its goals. However, common citizens have rallied together to overcome those shortfalls," she added. "Our parents are our first teachers, they have an absolute right to determine what is best for their children. By electing a declared Marxist as their President, the ALA has not only turned its back on families, parental rights, and American values – it has turned its back on America itself."
In an April 2022 interview with Jacobin ahead of Drabinski's appointment that same month, the ALA leader discussed her potential role as the organization's first socialist president. Drabinski believes that libraries are an "overlooked site of political struggle," with the article referencing debates about allowing children access to certain reading materials. 
Drabinski, who worked as a faculty librarian at Long Island University in 2011, emphasized the importance of "forming collective power" amid high-profile cultural battles concerning children's exposure to certain content. She also asserted that more people need to understand the purpose of libraries, and she called for marshaling the labor power of library workers to help defend the institution as a "public good." 
"But I believe the way to get people to understand why libraries are important is by engaging people in a struggle for the fair share of the social wage," she said. "It isn't a matter of better advertising. It's a matter of sort of stronger connections between libraries and our communities and the communities we serve, and the shared struggles that we all have — because we are all suffering from the maldistribution of wealth."
Last September, the ALA released data ahead of Banned Books Week that showed an increase in efforts to ban or restrict books in school libraries. According to the ALA, the ban attempts are "on track to exceed record counts from 2021," when 729 attempts were made that targeted 1,597 book titles.
Throughout the country, parents have spoken out about the issue, arguing that they have a right to determine the books and lessons their child absorbs. Last month, a group of interfaith parents demonstrated against the Montgomery County Public Schools system in Maryland, demanding that the district allow parents to exempt their kids from being exposed to LGBT lessons and books. 
The school district began requiring all students to participate in LGBT-inclusive lessons in March, with no option for parents to opt their children out. Parents from various faith backgrounds, including Christians and Muslims, objected to the move. 
In an interview with CP last month, Zainab Chaudry, director of the Council on American-Islamic Relations in Maryland, clarified that these parents are not arguing for the banning of LGBT books but to have a say in what their children learn. 
"They personally just want to have a right to say when and how their children are exposed to content that conflicts with their beliefs," Chaudry told CP. "The school system has unilaterally made this decision." 
"They're forcing children as young as pre-K to be part of these discussions, not just book readings, but classroom discussions that teach values, that teach ideas about lifestyles and aspects of different communities that conflict with the basic fundamental principles in many different faith traditions," she continued.