Kirk Cameron demands investigation of American Library Association for religious discrimination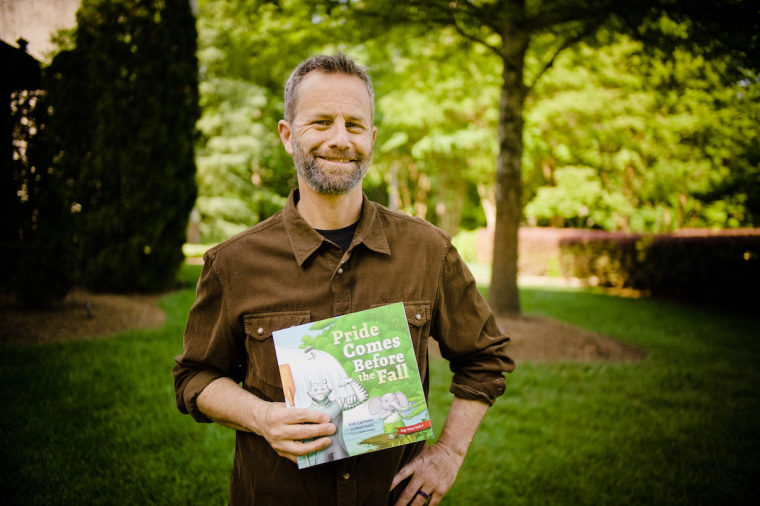 Kirk Cameron and his publisher, Brave Books, are calling on the federal government to investigate the American Library Association as the Christian author and actor claims the association advised libraries to find ways to block or sabotage his upcoming nationwide event in August. 
Representing Cameron and Brave Books, the Texas-based First Liberty Institute sent a letter to the U.S. Institute of Museum and Library Services in Washington, D.C., asking the federal agency to "open an investigation into whether the American Library Association has violated federal law protecting religious liberty and failed to comply with the assurances of nondiscrimination required as a federal grant recipient."
The American Library Association (ALA), a nonpartisan, nonprofit membership organization that has been in existence since 1876, is the world's oldest and largest library association. The organization promotes libraries and library education internationally with over 49,727 members as of 2021.
Cameron told The Christian Post in an interview that ALA issued a series of advisories to multiple libraries across America for the purpose of exploring ways to "block" his nationwide "See You at the Library" event set to take place on Aug. 5. 
He believes ALA made multiple attempts to prevent him and other Christian conservative book authors from hosting future faith-based story-hour events at libraries nationwide. 
"First Liberty and I have launched an investigation with the federal government to hold the American Library Association accountable for their religious discrimination, willful violation of the constitution and the ALA's own internal rules to allegedly protect ALL people's access to public libraries. Accountability is coming," the author told CP in a statement. 
The ALA offered The Christian Post clarification on it's position on library meeting room access after a recent "Libraries and the First Amendment" presentation by Deborah Caldwell-Stone, director of the ALA Office for Intellectual Freedom.
In a statement, an ALA spokesperson said that the "Libraries and the First Amendment" presentation has been presented for nearly a decade "and discusses the public library's status as a limited public forum" and "is a resource that supports library professionals in providing meeting spaces that benefit and allow members of their communities to convene."   
"Throughout the presentation, Caldwell-Stone references an interpretation of the Library Bill of Rights as it applies to meeting rooms," the spokesperson wrote in an email. "That guidance specifies that, 'Publicly funded libraries are not obligated to provide meeting room space to the public. If libraries choose to do so, such spaces are considered designated public forums, and legal precedent holds that libraries may not exclude any group based on the subject matter to be discussed or the ideas for which the group advocates.'"
"In addition, libraries that create policies regarding meeting room use, such as the possession of a library card to reserve a meeting room, must apply them to all persons and groups equally to ensure that spaces are equitably reserved for members of the community served by the library," the spokesperson added. "The Library Bill of Rights meeting room guidance further elaborates, 'Libraries do not advocate for or endorse the viewpoints expressed in meetings by meeting room users, just as they do not endorse the viewpoints of works in their collections.'"
The spokesperson stressed that the ALA has been "very clear that, just like all other policies, library policies regarding meeting rooms should not be prejudicial or discriminatory" and should follow what it considers "a reasonable content and viewpoint policy" that protects library users and staff from "harassment."
"[R]ather, they must be inclusive and follow a reasonable content and viewpoint policy that benefits all members, as well as 'user behavior policies that protect library users and staff from harassment, while maintaining their historic support for the freedom of speech,'" the spokesperson said. "Any statement or suggestion that ALA has advised otherwise is incorrect and intentionally misleading." 
Cameron, known for his days on the 1980s sitcom "Growing Pains," is an outspoken Christian who has been holding library events nationwide in the last year to promote his children's books. His library events have received pushback from library staff and outside progressive groups. 
He said that one of his goals in hosting public library events geared toward young audiences is to try "to encourage thousands of Americans to visit public libraries and read wholesome books to their children." 
"The taxpayer-funded American Library Association is not only criticizing me, they are teaching libraries to break the law and conspiring to prevent thousands of families from visiting their own community reading rooms," Cameron said.  
"Rather than being an example of genuine respect and non-discrimination, the ALA is the champ in excluding viewpoints it disagrees with and preventing families from using libraries to read to their children about faith, hope and love," Cameron continued. "ALA, why all the hate? I thought you wanted diversity of thought in the Public Square? What happened to equal opportunity for all?"
Cameron's book publishing company, Brave Books, stands with him amid the ongoing investigation. 
In a statement sent to The Christian Post, the publishing company discussed why Cameron planned his upcoming nationwide story event for Aug. 5. 
"We have been traveling from city to city, hosting Brave Books story hours. At these events, I meet parents and grandparents that are thankful for what we are doing, but many of them ask ... what can we do?" Brave Books wrote.  
"Well ... we wanted to provide regular everyday citizens an opportunity to join the fight. Families across the country are locking arms with us for this national event we are calling 'See You at the Library.' Thousands are planning to gather at public libraries across the country on August 5 to host their own story hour," the publisher continued. 
"The success of this event has led to a powerful organization called the American Library Association getting involved to try and stop citizens from joining this movement. It will not work. We will not stand by and watch a government-funded entity silence the voices of the people. Join us on August 5 and let's send a clear message to those in power trying to stop 'See You at the Library.'" 
Nicole Alcindor is a reporter for The Christian Post.