Moody Bible Fires Radio Host Julie Roys; Tension Builds Amid Faculty Cuts, 'Self-Dealing' Allegations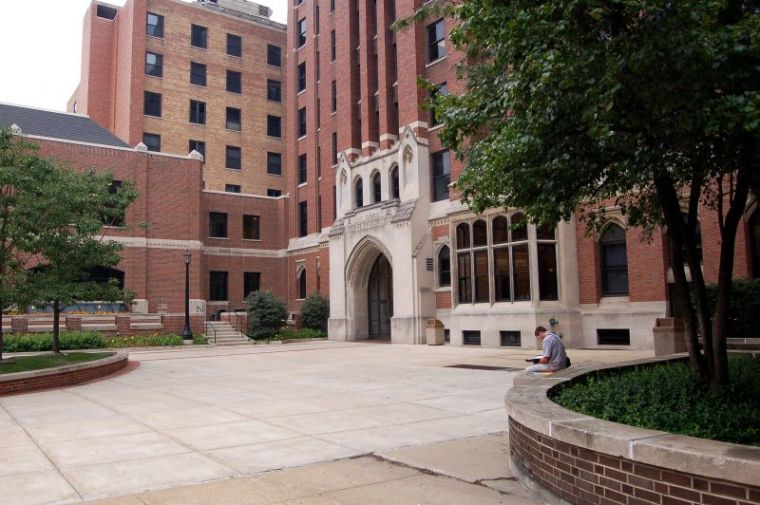 A popular Moody Radio personality was fired amid controversy over a growing liberal theological drift at Moody Bible Institute and allegations of "self-dealing" among the administration and trustees.
Julie Roys, host of Moody Radio's "Up for Debate" broadcast who has made public her concerns with the school, found out by email Saturday afternoon that she had been terminated, she wrote on her website Tuesday. No reason was given for her firing and she was told that her boss would soon be at her house to retrieve her laptop.
Roys is currently on vacation and was unable speak at length with The Christian Post but did comment on Tuesday that she has "sources on the record" and "documented support for the allegations against the administration cited in my prior piece" that corroborate her claims. She said she intends to release more documentation in the coming days.
The termination came on the heels of her Jan. 4 blog post which outlined a "crisis" of leadership at MBI, dropping student enrollment numbers, and a climate of fear and intimidation on campus, where whistleblowers were said to have been silenced. In a follow-up post on Saturday, she detailed the culture of "self-dealing" that has occurred among top leaders in the past decade.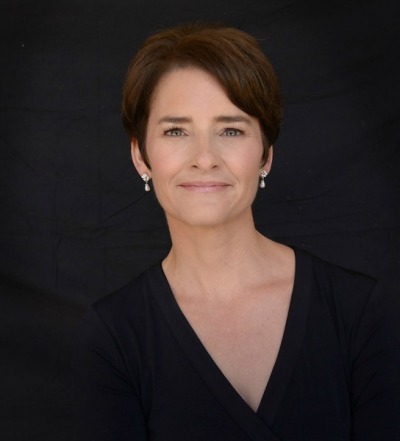 In 2009, the Christian school allegedly gave MBI President Paul Nyquist a $500,000 loan — which Moody's latest 990 forms say has never been repaid — in order to acquire a $1.08 million condominium near campus. This money was given during a period of financial hardship for the school, a period of time that has stretched into recent months as approximately one third of the Chicago faculty were let go last November, and the school's Spokane, Washington, campus and learning extension site in Pasadena, California, were both closed. MBI maintained that their recent actions were necessary and are part of the strategic initiatives they announced last fall, moves which will better position the institution for future ministry.
The condo in question is said to be worth more than two times as much as the median sale price of homes in the same neighborhood as MBI, Roys reported. Meanwhile, Nyquist's compensation package has risen from $233,252 in 2009 to $338,735 in 2016, records say.
Roys continued that from 2000 to 2008, MBI also provided a kind of "second home" in a luxury apartment atop Jenkins Hall for former Moody board chairman (now a trustee) Jerry B. Jenkins, co-author of the Left Behind fiction series. Jenkins had given the school an undisclosed sum of money in 1999 which enabled them to purchase the building bearing his name.
"Had MBI allowed other people to use the suite, and had Jenkins used the apartment only when he was in town on trustee business, it would not be considered self-dealing," she explained.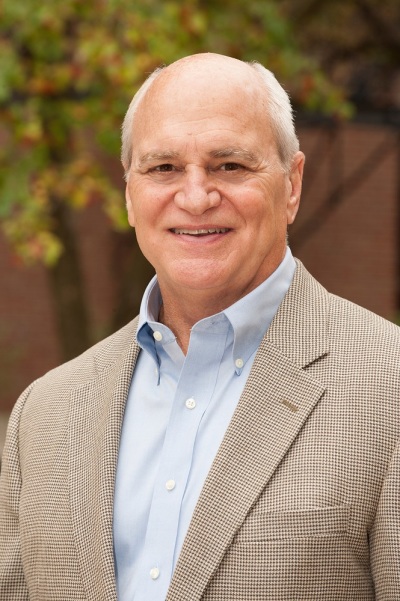 But a former facilities manager told her that other than cleaning and maintenance personnel, Jenkins and his family were the only ones who could access the apartment, and they would routinely leave their clothes in the closet and had reportedly moved their own furniture in it. An anonymous whistleblower — whose identity was known by the facilities manager — wrote a report sometime around 2008 which ended Jenkins' exclusive use of the suite amid suspicions on campus that something appeared shady.
Jenkins maintained that this was an "unfortunate misunderstanding," telling Roys in a statement that the matter was "thoroughly investigated years ago by the board of trustees and the administration, and I received an apology for any implication that I had ever maintained for my exclusive use or considered my own the guest apartment in Jenkins Hall."
In 2013, Roys took part in committee meetings that reviewed employee conduct standards, vocally opposing dropping the prohibition that states MBI staff are not to participate in "institutionalized gambling," a stance they grounded in Ephesians 5:3-7.
The committee ultimately recommended keeping the gambling prohibition while also recommending scrapping previous employee standards pertaining to alcohol and tobacco use. Roys was later told privately that senior management had in fact also done away with the gambling prohibition, against the consensus of the committee.
One month after MBI had announced their new standards that fall, Jenkins "admitted to gambling both in his home and at casino poker tournaments," something Roys found out MBI officers knew prior to rejecting the committee's recommendation on gambling.
'Tense' at Moody
Sources on the MBI Chicago campus who spoke with CP on condition of anonymity Tuesday said that the atmosphere has "been tense for a while," with the first palpable rumblings occurring in early November.
When the faculty cuts were announced just weeks before Thanksgiving break, "nobody knew exactly what was going to happen, although there were lots of rumors," one student said. All the faculty who were let go were reportedly beloved by the student body.
A student in a Facebook group called "Overheard at Moody" — a group where students post amusing things they have heard around campus — wrote on Nov. 9: "The attitude of Moody right now feels like when the Ministry of Magic took over Hogwarts."

Students maintain they have still not been told why the professors were let go. And with the emerging allegations, the administration has been mostly silent. Students' questions remain unanswered, sources say.
Before an on-campus meeting of the board of trustees in October, a graduate of Moody emailed two board members expressing dismay at how MBI had "begun trading the sure foundation of God's Word...for the fragile foundation of the cultural tides of the day," as documented by The Broken Twig.
The letter recounted particular displeasure with the lack of professionalism shown by the chair of the Urban Ministries Program, Clive Craigen. The alumna also chronicled several instances of how conservative voices were silenced and marginalized in favor of a liberalism devoid of any Gospel substance and grounding. Roys asserted that these and other concerns that arose about the leftward theological drift of the school have been met with inaction.
"At the end of the day, students and staff, I believe, are trusting that God is going to use this time to make Moody stronger and that the truth will win out in the end," a student commented to CP, despite the "tough time" the institution is experiencing.
Nyquist wrote in a Monday message to students sent at 4:03 p.m. — an email CP obtained — that the school was "deeply grieved and disappointed" by the allegations that have surfaced and promised to say more as information becomes available. Moody's Board of Trustees is meeting to address these and other issues on Wednesday.
"As we press forward, despite the challenges and hard conversations that are taking place at Moody, our executive team and the Board of Trustees are unified in our love for the Lord and this great institution, the pursuit of truth, and seeking reconciliation where possible. With that, we have also come to recognize the need for, and are committed to, improving our culture and climate at Moody through greater transparency, frequent, concise and timely communication," Nyquist said.
"Moody has faced and overcome numerous challenges throughout the course of our 132-year history. We must not forget that ceaseless prayers and God's guidance are how we've been effective in ministry for so many years in a rapidly changing world, and that He continues to bless us with the incredible privilege of equipping people in the Word of God."
CP reached out to MBI for further comment Tuesday but received no response by press time.
Roys insisted that despite Moody officials telling her that she had not followed proper "protocol," she had no choice but to go public given her extensive efforts to go through the proper channels to address the problems to no avail.
"I have followed the 'protocol' of Matthew 18," Roys wrote in defense of her disclosures.
"I have talked to administrators and numerous trustees. I have confronted them with evidence of wrongdoing and urged them to own their sins and step down. But they have not. And now is the time for reckoning."