More Americans Identify as LGBT; Millennials Driving the Increase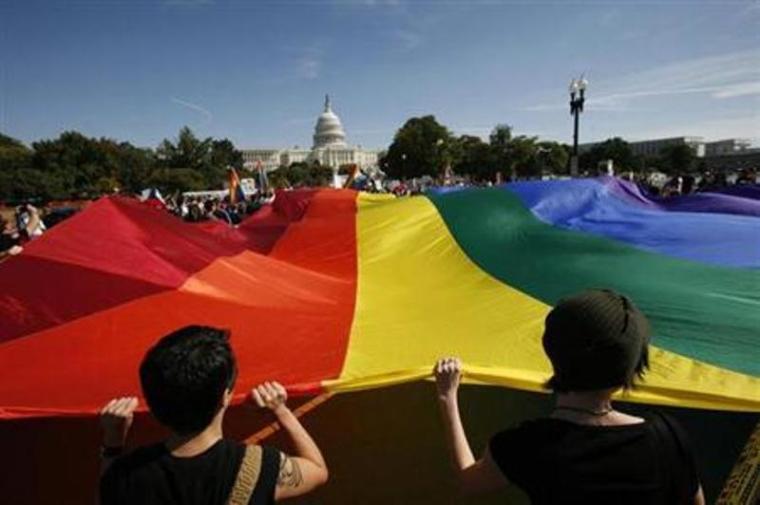 The percentage of American adults openly identifying as lesbian, gay, bisexual or transgender has increased from 3.5 percent in 2012 to 4.1 percent in 2016, a change that is led by the millennials, according to a Gallup poll. The poll also found that LGBT identification remains largely stable or has slightly declined among Generation X, baby boomers and traditionalists.
From 8.3 million U.S. adults identifying themselves as LGBT in 2012, the number has now risen to 10 million, says Gallup's 2016 poll, which is based on telephone interviews with a random sample of 1.6 million adults as part of Gallup Daily tracking.
"Millennials, defined here as those born between 1980 and 1998, drive virtually all of the increases observed in overall LGBT self-identification," the survey notes, explaining that the portion of that generation identifying as LGBT increased from 5.8 percent in 2012 to 7.3 percent in 2016.
LGBT identification remained relatively stable over the five-year period at 3.2 percent among Generation X and declined slightly from 2.7 percent to 2.4 percent among baby boomers and from 1.8 percent to 1.4 percent among traditionalists, Gallup adds.
The poll shows that increases in LGBT identification are sharper among women, Asians and Hispanics.
In 2012, 3.5 percent of women identified as LGBT, comparable to the 3.4 percent of men. By 2016, LGBT identification in women increased to 4.4 percent compared with 3.7 percent among men. Among Asians, it increased from 3.5 percent to 4.9 percent, and among Hispanics, from 4.3 percent to 5.4 percent.
The poll also found that LGBT identification only slightly rose among whites, from 3.2 percent to 3.6 percent. Even black Americans showed only a slight increase, from 4.4 percent to 4.6 percent.
Gallup further found that increases in LGBT identification are largely among those who are not religious.
The proportion of highly or moderately religious adults who identified as LGBT remained virtually the same between 2012 and 2016, but increased from 5.3 percent to 7.0 percent among those who are not religious, the poll says. "As a result, nonreligious adults are now more than three times more likely to identify as LGBT than those who are highly religious."
As concluded by Gallup in a 2015 survey, Americans greatly overestimate the number of openly gay and lesbian people. While the American public estimates on average that 23 percent of Americans are gay or lesbian, the actual number is 3.8 percent of the adult population, that survey found.
A national study by the Centers for Disease Control in September 2016 suggested that gay, lesbian and bisexual teenagers face more bullying and are also more likely to engage in violence-related risky behaviors, use of drugs and alcohol and consider attempting suicide.
More specifically, that study found that students who had engaged in bisexual or same-sex sexual relationships were far more likely to drink alcohol, use drugs, smoke cigarettes, and use hard drugs.