Historic Baptist Church Hires Same-Sex Couple to Lead Congregation in Nation's Capital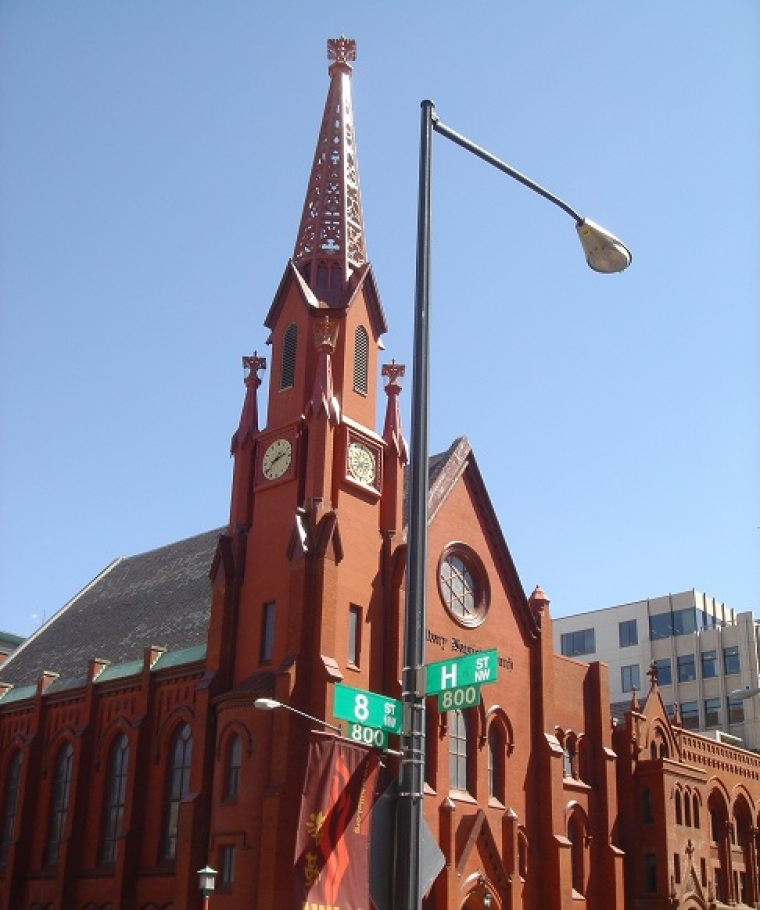 A historic Baptist congregation in Washington, D.C. recently hired a same-sex married couple to serve as senior ministers for their church.
Calvary Baptist Church, a congregation formed in the 19th century by abolitionists, voted unanimously to call Sally Sarratt and Maria Swearingen to the positions of co-pastors.
Carol Blythe, spokesperson for Calvary Baptist, told The Christian Post that this was the first time the progressive congregation had an openly gay leadership.
"Scripture is full of heroes of the faith who history, tradition, and religious authorities said could not be used, and yet these men and women were the very ones God chose to do God's work in the world," said Blythe.
"Calvary's only criteria for hiring our new senior ministers was to discern who God was leading us to for this time in our church's 150-year history and it is clear it was Maria and Sally."
Blythe directed CP to a statement from the church regarding the new co-pastors, noting that the two will begin their service to Calvary Baptist on Sunday, Feb. 26.
"The married couple come to Calvary from Greenville, South Carolina, where Sarratt has been serving as associate chaplain for behavioral health in the Greenville Health System and Swearingen as associate chaplain at Furman University," the church said in the statement released on Monday.
"Sarratt has also been filling the role of part-time associate minister at Greenville Unitarian Universalist Fellowship. Both Sarratt and Swearingen were ordained at their home church, First Baptist Church of Greenville, after it adopted and implemented a non-discrimination policy in 2015."
In 2012, Calvary Baptist garnered headlines for voting to disaffiliate from the theologically conservative Southern Baptist Convention.
The Rev. Amy Butler, the senior pastor at Calvary Baptist at the time, told CP in a 2012 interview that the decision came due to assorted differences the congregation had with the SBC.
"We felt that the Southern Baptist Convention and their approach in dealing with public media and how they stand on issues [are] not in keeping with our Baptist principles: autonomy of the local church, separation of church and state, priesthood of all believers," said Butler.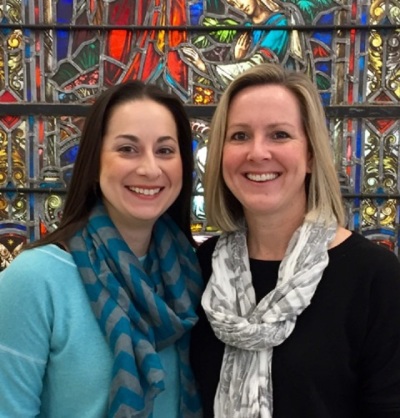 Calvary Baptist maintains an affiliation with other groups, including the American Baptist Churches USA, Cooperative Baptist Fellowship, and the Alliance of Baptists.
Paula Clayton Dempsey, director of partnership relations for the Alliance, told CP that there should be no issue with Calvary Baptist being led by a same-sex couple since her organization is pro-gay marriage.
"In our 2004 statement on same-sex marriage, the Alliance said, 'We affirm that the Alliance of Baptists supports the rights of all citizens to full marriage equality, and we affirm anew that the Alliance will 'create places of refuge and renewal for those who are ignored by the church,'" noted Dempsey.
"In 2014, we joined the United Church of Christ in a lawsuit against the state of North Carolina around the issues of religious liberty and same sex marriage."
Dempsey also explained that the Alliance staff were "thrilled" with the hiring of the couple and that other congregational partners of the Baptist group "have ministers who would identify as members of the LGBTQ community."
Jeff Walton of the Institute on Religion & Democracy told CP that the recent leadership move on the part of Calvary Baptist shouldn't be surprising as the church "has hosted liberal events for some time, especially regarding sexuality."
"In addition to hosting the Human Rights Campaign's Clergy Call gathering — which brings LGBT-affirming clergy to the nation's capital to lobby lawmakers — Calvary made news by naming transgender pastor Allyson Robinson as an interim leader following the departure of Senior Pastor Amy Butler," said Walton.
Walton also explained that Calvary Baptist's membership, which is a little under 300, is well below what it was in the early 20th century when it was counted in the thousands.
"While past Senior Pastor Amy Butler had modest success stabilizing the congregation, Calvary has not significantly grown since," continued Walton.
"This is interesting, because Calvary would seem ideologically positioned to cater to the progressive liberal population around the City Center/Chinatown neighborhood."