6 in 10 Democrats Want Religious Freedom Protected Even When It Conflicts With Law, Poll Finds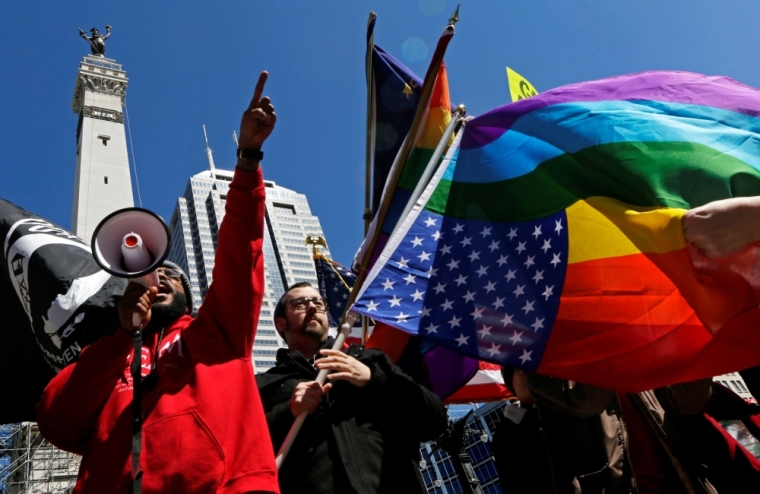 As President-elect Donald Trump gets ready to take office, over six in ten Americans, including most Democrats, think religious freedom should be protected even if it conflicts with established laws, a new poll has found.
Commissioned by the Catholic fraternal organization Knights of Columbus, a new Marist poll released this week has found that 89 percent of Americans believe that it is important that religious liberties be protected.
A majority of Americans (57 percent) said that protecting religious freedom is an "immediate priority," while 32 percent believe that the protection of religious freedom is an "important but not a priority" and 10 percent were "unsure."
As there is much contention in the United States today about the idea of religious exemptions for same-sex marriage law, LGBT nondiscrimination laws and health care mandates, the poll, which interviewed 2,729 adults nationwide and has a margin of error of plus or minus 1.9 percentage points, also found that 65 percent of Americans think that freedom of religion should be protected "even if it goes against government laws."
Only 25 percent of respondents stated that they believe "government laws should be observed without exception even if it restricts religious freedom."
When broken down by political ideology, 52 percent of "very liberal" and "liberal" respondents, 60 percent of Democrats and 62 percent of moderates said they support protecting religious freedom even if it goes against government laws and ordinances. By comparison, 77 percent of "very conservative" and "conservative" respondents favor protecting religious freedoms that come in conflict with laws.
Additionally, 57 percent of supporters of Democratic nominee Hillary Clinton and 73 percent of Trump supporters favor protecting religious freedom despite the fact that it might conflict with laws.
Despite acknowledging their support for the protection of religious freedom, only 49 percent of "very liberal" and "liberal" respondents believe protecting religious freedom is a priority, while 69 percent of "very conservative" and "conservative" respondents do see it as a priority.
"Majorities of Americans — regardless of party — have embraced religious freedom and have rightly rejected the false notion that it is something negative," Knights of Columbus Supreme Knight Carl Anderson said in a statement. "They overwhelmingly support the protection of our first freedom, the free exercise of religion. And not surprisingly, most Americans value the freedoms enumerated in the Constitution and its Bill of Rights, and therefore see as an immediate priority the appointment of justices to the Supreme Court who will interpret the document as written."
Fifty-six percent of respondents believe that it is an "immediate priority" to appoint justices to the Supreme Court who will "interpret the Constitution as it is originally written," rather than interpreting constitution for modern-day application.
Twenty-four percent said they see the appointing of a justices who interpret the constitution as originally written as "important but not a priority." Forty-two percent of Democrats said that appointing a constitutionalist justice is an "immediate priority," By comparison, 80 percent of Republicans agree.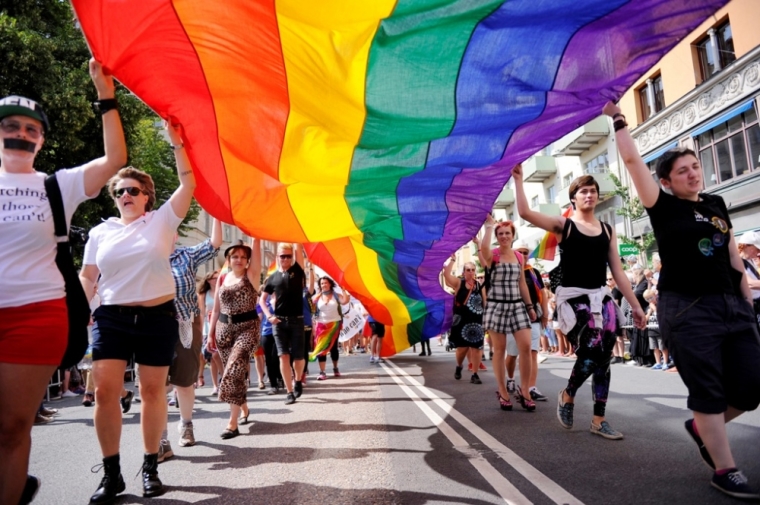 Additionally, 52 percent of respondents said that the Supreme Court should base rulings on "what the Constitution meant" rather than basing their decisions off of what they think the Constitution "means now."
Fifty-nine percent of Democrats think the Supreme Court should interpret Constitution based on what they think it means now. Meanwhile, 78 percent of Republicans think the Supreme Court should base decisions off of what the Constitution originally meant.
As Trump will be sworn into office on Jan. 20, he has vowed to appoint Supreme Court justices that will interpret the Constitution as it was originally written. He has also vowed to protect religious liberty and help repeal the Johnson Amendment from the 1950s, which puts the tax-exempt status of churches and nonprofits at risk if they endorse a political candidate or engage in politicking.
The poll comes after a number of Christian wedding vendors have been fined thousands of dollars over their refusal to participate in same-sex marriage.
One of the most notable cases is that of Aaron and Melissa Klein, who owned "Sweetcakes by Melissa" bakery in Oregon. But after they declined to participate in a gay wedding due to religious reasons, they were fined over $135,000 by the state's Bureau of Labor and Industries and are no longer in business.
LGBT activists argue that providing businesses like the Kleins' with religious exemptions would legalize discrimination against the LGBT community. Meanwhile, religious freedom advocates have maintained that not providing such religious exemptions violates First Amendment guarantees.
At the federal level, the Obama administration has used the Department of Health and Human Services to issue mandates that have forced religious organizations, like an order of nuns, to be complicit in providing health care plans that offers access to abortion-inducing drugs and birth control despite their religious objections.
The Little Sisters of the Poor are in the midst of a long legal battle against the mandate and were given a temporary victory by the Supreme Court last May to vacate a lower court ruling against the nuns and send the case back to the lower courts.
Additionally, a federal judge late last year blocked a regulation issued by the HHS that opponents said would force religious hospitals and doctors to perform abortions and a plethora of sex reassignment procedures or face a number of crippling consequences, such as losing Medicaid funds.