Morgan Freeman Says He Felt 'Connected' at Joel Osteen's Lakewood Church Ahead of New Series 'Story of God'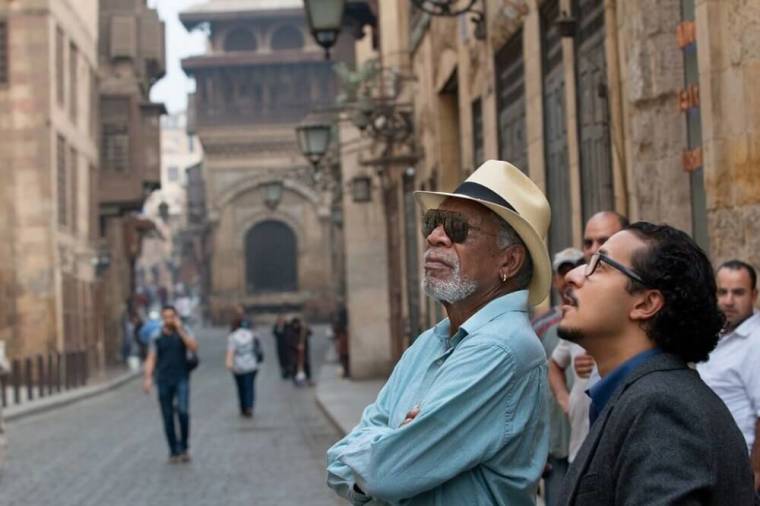 Morgan Freeman has circled the globe in a quest to examine how different cultures view God for his upcoming NatGeo docuseries "The Story of God," and says a visit to Pastor Joel Osteen's Lakewood Church in Houston, Texas, for the series made a positive impression on him.
"In a Houston megachurch I connected somewhat," Freeman told Page Six this week. "Encouraged to think positive. You don't just get some things just like that! You have to go do it to get it. God's plan for us is to succeed."
The 78-year-old Oscar winner is referring to his visit to Lakewood Church in early December of last year to explore the practices of Christian megachurches as research for the upcoming docuseries, which he hosts and executive produces. The fact that Freeman was "encouraged to think positive" during his visit coincides with the perennial uplifting themes of Osteen's messages.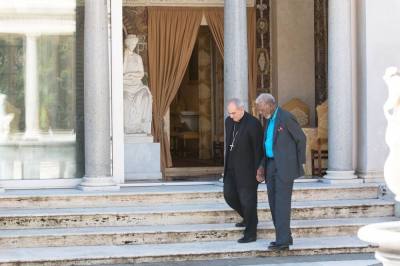 As a child, however, Freeman felt much less of a connection to God when attending church. He told Page Six, "I went to churches and synagogues, only it never caught hold. At 13, I stopped."
Today, the actor describes himself as a "privatist," saying that "All of life is this planet. Life ever after is here."
The godly connection Freeman experienced at Lakewood Church may have begun long before the actor landed in Houston when he walked away uninjured after a his plane had a freak accident en route. The thespian's private Syberjet SJ30 twin-engine aircraft hit an armadillo during take-off from a Mississippi airport, forcing it to make an emergency landing, as previously reported by The Christian Post.
"Sometimes things don't go as planned and a tire blew on takeoff, which caused other problems," said Freeman in a statement issued by his publicist. "But thanks to my excellent pilot Jimmy Hobson we landed safely without a scratch. ... I appreciate the concern and prayers for our safety."
The actor eventually arrived to the church where he met with Osteen. Details of that visit are expected to be revealed in the upcoming series.
"The Story of God" premieres at 9 p.m. ET April 3 on National Geographic Channel and Nat Geo Mundo.