Morgan Freeman's 'The Story of God' Explores Christian Testimony of Hurricane Katrina Survivors (Exclusive Clip)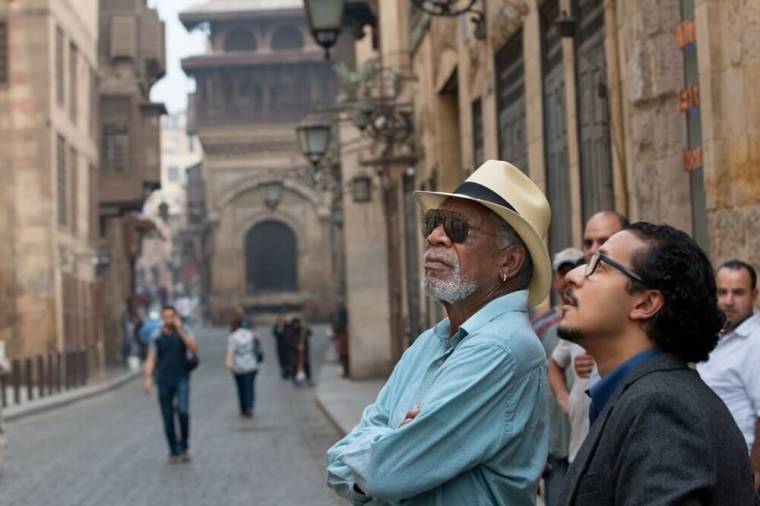 In the upcoming episode of "The Story of God," Morgan Freeman travels to New Orleans to speak to survivors of hurricane Katrina and learn how their Christian faith enabled them to overcome hardship and rebuild their community.
The National Geographic series follows Freeman as he travels to 20 cities in seven different countries in a quest to find answers to the mysteries of faith.
In episode 2 titled "Apocalypse," viewers get a glimpse of the Hollywood actor at Carrollton Avenue Church of Christ in New Orleans with two ministers who are also survivors of the 2005 hurricane that hit the Mississippi Gulf Coast, which led to water levees and flood walls breaking in New Orleans, flooding 80 peecent of the city.
While Freeman learned that some residents believed the hurricane was the end of the world, others who sought refuge at their local church said they found hope, and knew God would bring them through the tragedy.
Angela and Charles Marsalis, who were among those who took shelter at their church, said they planned to lodge at the church for the night and return to their home the next day. But as they watched the flood waters rise and cover the pews as they huddled in safety in the church balcony, they realized that would not be their reality.
"I just begin to kneel down and pray. We could actually see the water rising and we thought it'd stop but it kept rising," Angela toldFreeman.
Many roadways were cut off by more than 100 billion gallons of water, which only delayed rescue attempts by lcoal and state organizatons and relief supplies to be distributed for those where were stranded on top of roofs and on bridges.
The couple also described seeing snakes and alligators in the water, and drug dealers and gun slingers on thestreets, along with many who were sick and in need of medical assistance.
"I felt the devil was at work," Charles said. "It was a really dark time."
When Freeman asked how they coped, Charles responded: "Well, I'm a minister and you got children of God sitting here. I told my wife, 'it's time for us to get busy, we have to do something.' So we started singing and the next thing you know in the darkness you can hear people saying, 'Sing this song, sing that song.'"
They sung the whole night and maintained that they just knew God would get them out of there.
"Not even Katrina could shake that faith of God, no way," Charles concluded.
For more information on "The Story of God" with Freeman, visit www.natgeotv.com.