Mormon Church Says Women's Group Protesting for Priesthood at the Temple Detracts From 'Sacred Environment'
The Church of Jesus Christ of Latter-day Saints said on Monday that a Mormon women's group calling on the church to accept female ordination will not be allowed to protest on temple property during a church conference in April.
Ordain Women, a group of LDS Women that describes itself as "a space for Mormon women to articulate issues of gender inequality" with the goal of publicly calling "attention to the need for the ordination of Mormon women to the priesthood," is organizing the Salt Lake City protest on April 5, an event the group also sponsored last year.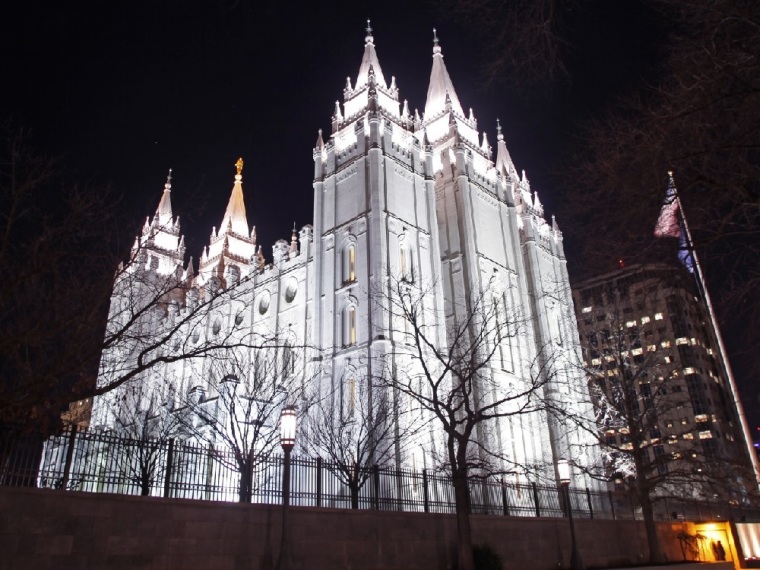 The church announced their decision in a statement, arguing that "activist events like this detract from the sacred environment of Temple Square and the spirit of harmony sought at General Conference. Please reconsider."
While members of Ordain Women, whose 2013 protest drew 200 people, are forbidden from protesting on Temple property, the church said, "if you feel you must come and demonstrate, we ask that you do so in free speech zones adjacent to Temple Square, which have long been established for those wishing to voice differing viewpoints."
They also asked that protesters "help us maintain the peaceful environment of Temple Square. In addition, consistent with long-standing policy, news media cameras will not be allowed on Temple Square during General Conference."
During last October's demonstration, television cameras and members of the news media showed up to cover the protest.
In a response to the church's decision, the Ordain Women said it was "saddened" that they had been prohibited from protesting on temple grounds.
"As faithful Mormon women, we are eager to participate in the dialogue on the policy of women's priesthood exclusion," it continued. "As a demonstration of our eagerness for the blessings and responsibilities of the priesthood, we will reverently seek admission to the priesthood session on Saturday, April 5. We pray that our request will be reconsidered."
Nearly 100,000 Mormons attend the semiannual church conference, which is broadcast worldwide, over the Internet and split into four main sessions. While women are welcome to attend the conference, members of Ordain Women are protesting the church's exclusion of their women from the priesthood holders meeting, which is only open to men.
According to Ordain Women's website, "the fundamental tenets of Mormonism support gender equality."
"God is male and female, father and mother, and all of us can progress to be like them someday. Priesthood, we are taught, is essential to this process. Ordain Women believes women must be ordained in order for our faith to reflect the equity and expansiveness of these teachings," it reads.
Ordain Women also argues that in 2013, the Mormon church reiterated its "commitment to equality: The Book of Mormon states, 'black and white, bond and free, male and female; … all are alike unto God' (2 Nephi 26:33). This is the Church's official teaching. Ordain Women embraces this statement. We are committed to work for equality and the ordination of Mormon women to the priesthood."
While the majority of leadership positions in the Mormon church occur at the lay level and "women perform significant service in the Church's auxiliaries, such as the primary, relief society, Sunday school, and young women's organizations, women are excluded from almost all positions of clerical, fiscal, ritual, and decision-making authority," says Ordain Women.
It also notes that women's roles are "always mediated and under the direction of male priesthood leaders."